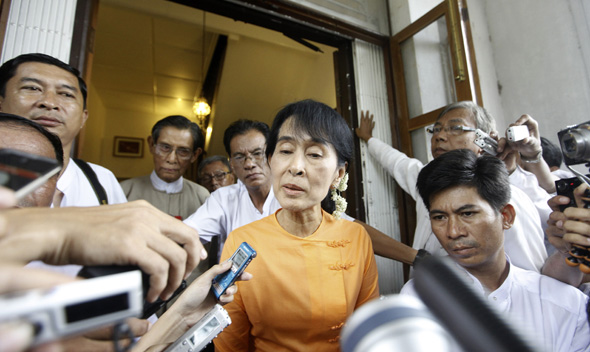 As Burma's new president, Thein Sein, appears to be embracing reforms, including launching a dialogue with Aung San Suu Kyi, Suu Kyi's role in a potentially transformed political landscape has become a major point of debate. Should she try to rebuild the National League for Democracy, get the party legalized, and prepare it – and her – to contest future elections? Should she play a broader, elder stateswoman role, dealing with poverty, environmental destruction, rights abuses, and potential ethnic conflict?
In The New Republic, Hunter Marston and I address the question of Suu Kyi's role today, and propose pragmatic ways she can play a major role, without endangering herself and her party.
You may read the piece here.