Who Wins the Foreign Policy Popularity Contest?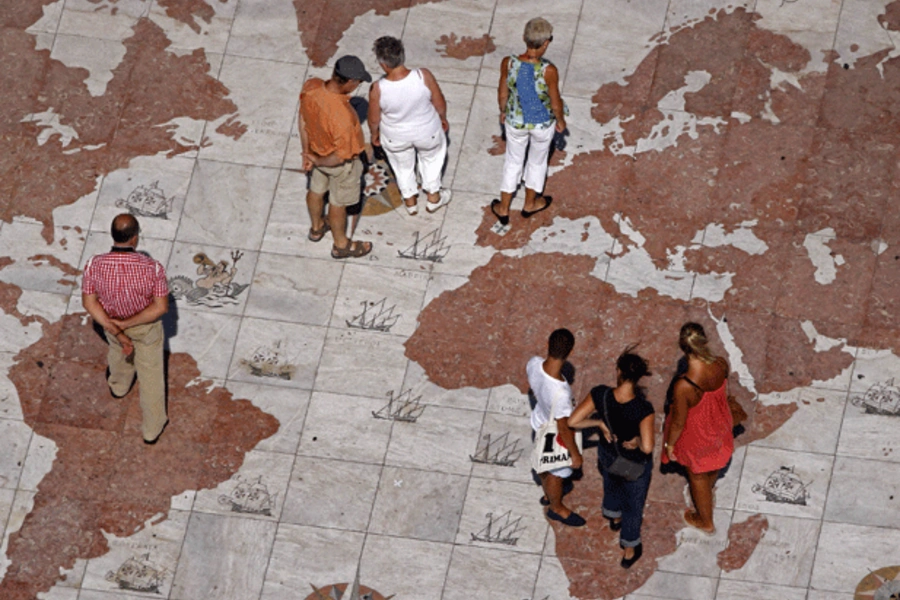 We read a lot about what people in other countries think of the United States. What do Americans think about other countries? Thanks to the latest Gallup poll, we have an idea. The news is good for our friends north of the border.  Canada gets a thumbs up from 96 percent of Americans.  At least nine-in-ten Americans like their "mates" in Australia and their "blokes" in Great Britain.
The news isn't so good for the Palestinian Authority, Syria, Pakistan, or Afghanistan, all of which are viewed favorably by fewer than one-in-five Americans. Not surprisingly, Iran comes in at the bottom of the list with only 10 percent favorability.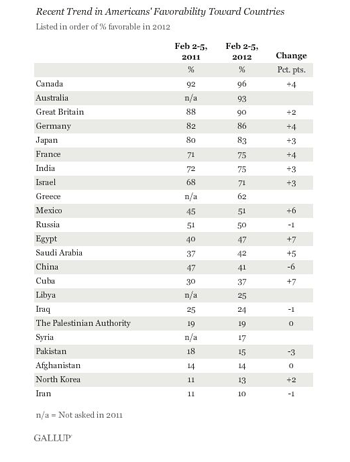 Which country's favorability rating most surprises you?