Women Around the World: This Week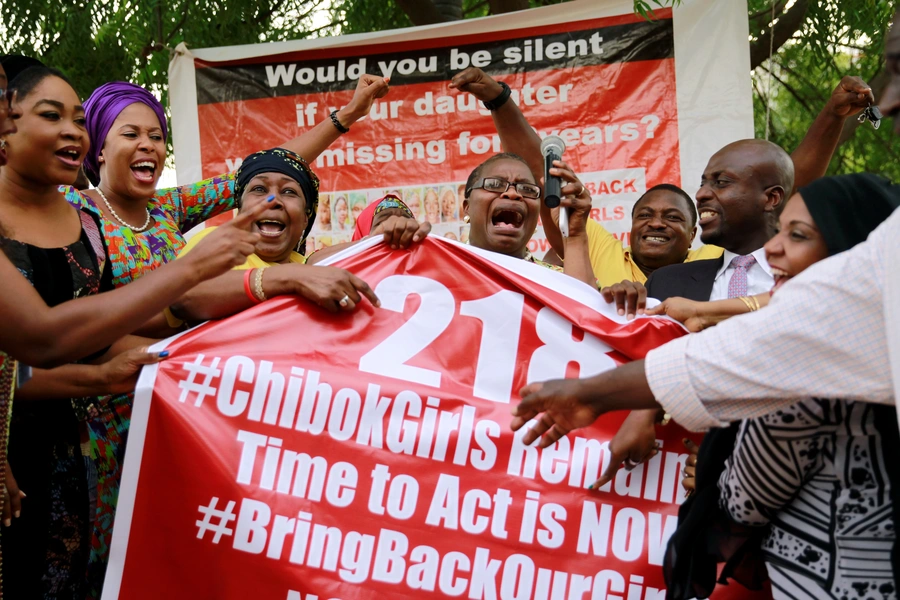 Welcome to "Women Around the World: This Week," a series that highlights noteworthy news related to women and U.S. foreign policy. This week's post, covering from May 6 to May 12, was compiled with support from Becky Allen, Anne Connell, and Loren Grier.
Boko Haram releases kidnapped girls in Nigeria

On Sunday, the Nigeria-based extremist group Boko Haram released eighty-two schoolgirls who had been kidnapped and held captive for three years. In a deal negotiated by the Nigerian government in collaboration with the International Committee of the Red Cross and the Swiss government, the girls were set free in exchange for the release of five top Boko Haram commanders. The freed girls numbered among the 276 female students kidnapped by Boko Haram militants from a boarding school in Chibok, Nigeria in 2014, which sparked an international movement and the #BringBackOurGirls social media campaign. The Nigerian government is engaged in ongoing talks to secure the release of the remaining 113 girls from Boko Haram camps in exchange for additional captured militants. The released girls have faced significant barriers to full reintegration into society, though the Nigerian government reportedly seeks to aid their transition by placing them in government-run care facilities to receive medical treatment and education. 

Female political leadership in Rwanda

Diane Rwigara, a leading Rwandan business woman and advocate for women's economic advancement, announced this week that she will challenge sitting President Paul Kagame in the upcoming August election. Rwigara's platform is focused on reducing income inequality and extreme poverty, encouraging youth employment, and championing a free press. She and other candidates face an uphill battle amidst President Kagame's efforts to consolidate power in recent years. Rwigara would become the second woman in history to compete for the presidency in a nation that has seen tremendous gains in women's political participation since the 1990s: Rwanda boasts the highest percentage of female parliamentarians of any nation in the world, with women now holding  61 percent of seats in the lower house of parliament, far surpassing the 30 percent quota enacted in the country's new constitution.
Prosecution of sexual violence in India

This week, the Bombay high court upheld life sentences for eleven men found guilty in a high-profile gang rape, thereby ending a fifteen-year legal battle. The 2002 rape of Bilkis Bano occurred during the Gujarat riots, a spate of violence targeting Muslims; Bano was attempting to flee the violence when she was caught and brutally assaulted by men she had known since childhood. Although Bano reported the crime and could cite her attackers by name, local law enforcement and medical personnel ignored her initial report of the case, intimidated her, and allegedly destroyed relevant evidence. Five of those policemen and two of the doctors, who had earlier been cleared by the trial court, were also convicted by the high court this week. Bano's case is hardly unique in India, where an estimated fifty-seven women are reportedly raped every day. Many of India's reported sexual violence cases, however, never make it to court, and only 26 percent of those that do result in a conviction.