Women This Week: New Executive Orders Promoting Gender Equality
Welcome to "Women Around the World: This Week," a series that highlights noteworthy news related to women and U.S. foreign policy. This week's post covers March 5 to March 12.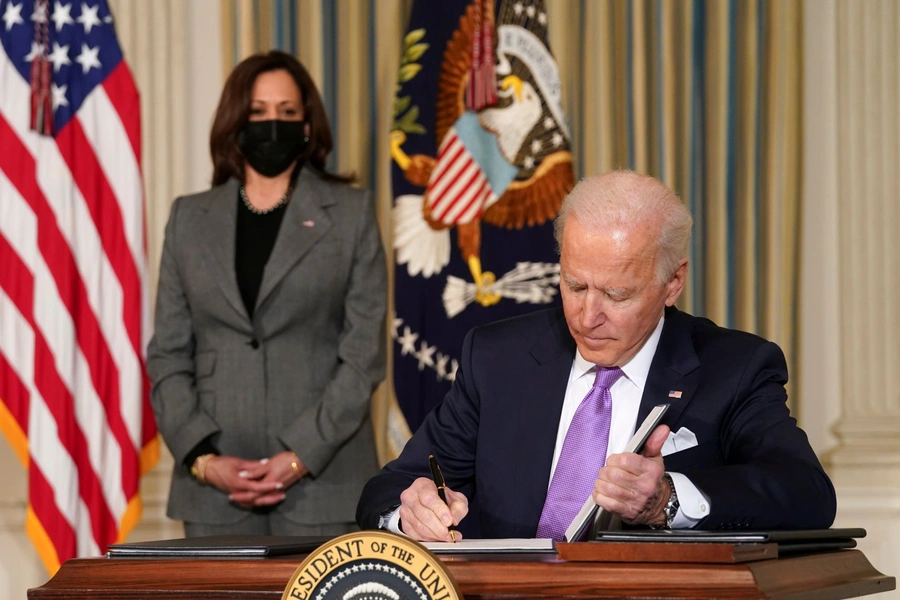 This week's post was compiled by Elena Ortiz, intern with the Women and Foreign Policy program at the Council on Foreign Relations. 
President Biden Signs Executive Orders to Advance Gender Equality at Home and Abroad
On March 8, International Women's Day, President Joe Biden signed two executive orders aimed at advancing gender equality in the United States. The first established the White House Gender Policy Council that reports directly to the president and is tasked with advancing gender equity and equality through U.S. domestic and foreign policy. The order requires the Council to work with executive departments and agencies—including the Pentagon, State Department, U.S. Agency for International Development, and U.S. Trade Representative—to create the first-ever national strategy to advance gender equality in the U.S. and globally, which is due to the president in two hundred days. The second executive order directs the Department of Education to review existing policies and regulations concerning gender-based discrimination, including Title IX protocols for cases of sexual misconduct. This order implements Biden's commitment to address gender-based violence, also reflected by the appointment of a new Department of Defense commission on sexual assault in the military. 
Protests Erupt Against Gender-based Violence in Mexico City
On International Women's Day, hundreds of Mexican women marched outside the National Palace in Mexico City to protest persistent violence against women in the country. While demonstrations were triggered by president Andrés Manuel López Obrador's recent endorsement of a politician accused of raping multiple women, they also reflect a deeper, endemic issue of gender-based violence that the Mexican government has failed to address. In 2020, an average of ten women in Mexico were murdered every day, and between 2014 and 2018, only 5 percent of all sexual assault and rape allegations resulted in a criminal sentence. In anticipation of the protests, Mexican authorities constructed a wall around the National Palace, which demonstrators turned into a memorial by painting on names of femicide victims. Violent clashes with police have resulted in nineteen civilian and sixty-two officer injuries.
COVID-19 Puts Ten Million Girls at Risk of Child Marriage
New analysis released by UNICEF on International Women's Day estimates that an additional ten million girls around the world are at risk of child marriage in the next decade due to the consequences of COVID-19. In the ten years before the pandemic, the proportion of girls married before their eighteenth birthday had decreased from one in four to one in five globally. Economic shocks, service disruptions, and school closures linked to the pandemic threaten to reverse these gains, underscoring the disproportionate effect that the pandemic has had on women and girls worldwide. Child marriage causes harmful long-term consequences for young women, who often lose access to education, are restricted from economic opportunities, and face a 50 percent higher risk of intimate partner violence.