Women This Week: Women Win Historic Number of Seats in Turkish Parliament
Welcome to "Women Around the World: This Week," a series that highlights noteworthy news related to women and U.S. foreign policy. This week's post covers May 13 to May 19.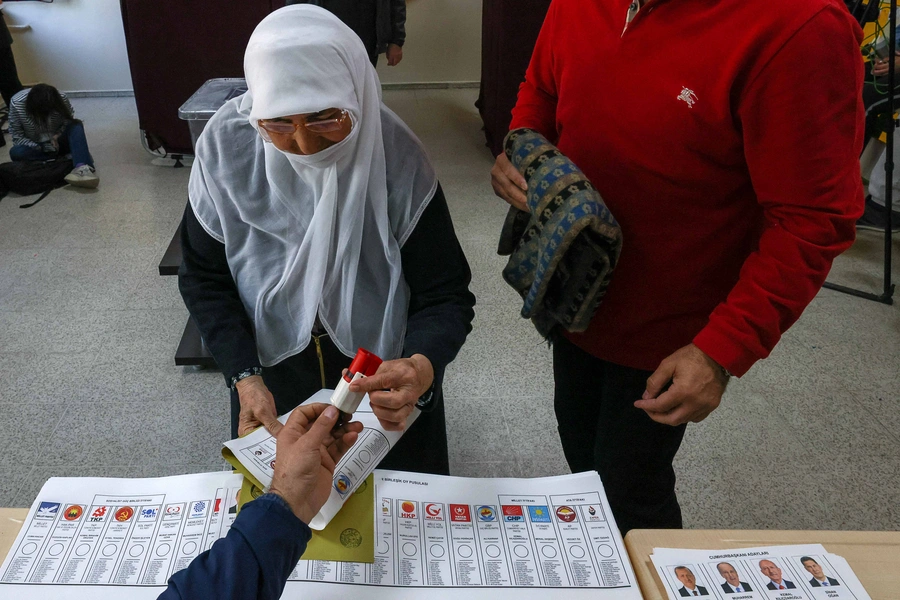 Female Voters Key to Outcome of Presidential Election
Women are expected to secure the highest level of parliamentary seats in Turkey's history when election results are finalized in the coming weeks. According to unofficial results, there will be 121 women in the 600-member parliament, a rise from 17.1 percent representation to 20.1 percent. The Green Left Party is leading with the highest representation as thirty out of their sixty-one lawmakers are women. Additionally, the two youngest members of the new Parliament are also women. While Erdoğan's People's Alliance won a majority in parliament, the presidential race remains undecided, and a second-round runoff will occur on May 28. Women, who make up 50.7 percent of the electorate, will play an important role in the outcome. Erdoğan previously enjoyed support from conservative women for policies that included lifting the ban on wearing headscarves in government offices, reducing gender inequality and combating gender-based violence. However, in recent years, most of these gains have been lost or threatened and many previous supporters are now critical of his rule. A poll by the Social Democracy Foundation, a Turkish nongovernmental organization, found a third of the women who voted for him in the 2018 elections said they may not do so in this election. "I grew up with Erdoğan's government, and at first, we were able to gather and protest without teargas," Şeyma Çetin, a self-acclaimed Muslim feminist, says. "Now our right to freedom of expression and protest is being met with violence. This government fears everything from everyone. We need a government that allows us to criticize it." 
Fort Moore Named to Honor Military Spouse and Mother 
For the first time in history, a U.S. military base has been named after a married couple. Fort Benning in Georgia will now be known as Fort Moore, honoring Lieutenant General Harold "Hal" G. Moore, who commanded the 7th Cavalry Regiment during the Vietnam War, and his wife, Julia "Julie" Moore, a mother, military spouse, and advocate. Notably, Julie Moore's advocacy changed the way that next of kin are notified when a service member is killed, requiring an officer and a chaplain to be present as support for the family. This renaming comes as part of a larger project by Congress to recommend new names for nine U.S. bases that were previously named in honor of Confederate officers. Fort Benning was originally named for a pro-slavery general over fifty years after the Civil War. In remarks on Thursday, Curtis Buzzard, the commanding General of Fort Moore, reflected on Hal Moore's contribution to the Army, including his efforts on racial integration. "As the commanding general of Fort Ord, California, during a time of high racial tension, Hal instituted an equal-opportunity policy banning discrimination," he said.  
Reports of Sexual Violence in Sudan 
Reports of rape by armed forces have begun to emerge in Sudan, where a civil war broke out in April. Khartoum, the capital, and el-Geneina in West Darfur are said to be suffering the highest number of cases, although experts believe many incidents are going unreported. Activists are speaking out on social media to warn refugees and internally displaced women, who appear to be highly vulnerable to sexual violence by the paramilitary Rapid Support Forces. Medical professionals and psychologists are using social media platforms to offer advice and support to those affected, although poor internet and phone connection have made it extremely difficult to circulate the information. "We try to share info of pharmacies and clinics that can provide help for rape victims, but again, that's patchy as we rely on WhatsApp groups and contacts to give us the info," said a young woman, Amira, in South Darfur. A lack of resources is exacerbating the crisis, with the United Nations Development Program reporting that rape and dignity kits are inaccessible. Women in Sudan have been targets by military forces in the past: "this isn't new to us here in Darfur; we've experienced and been through this before," Amira said.