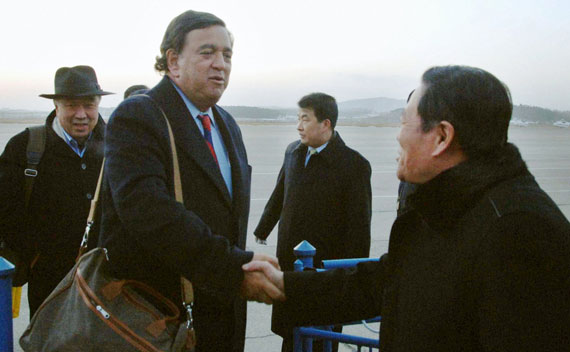 The podcast for the The World Next Week is up. Bob McMahon and I sat down to talk about the U.N. Security Council's upcoming debate of its Afghanistan mission; the Obama administration's Afghan strategy review; the congressional budget debates; and New Mexico Governor Bill Richardson's visit to North Korea.
[audio: http://www.cfr.org/content/publications/media/podcast/2010/20101217_TWN…]
The highlights:
Although the UN Security Council will be discussing the International Security Assistance Force (ISAF) mission, which it renewed for a year in October, the real action on Afghanistan continues to lie with NATO and Washington.

The Obama administration sees "fragile" progress in Afghanistan, but the White House's strategy for building a stable and effective Afghan government is unclear.

The outcome of the sparring on Capitol Hill over the FY11 federal budget remains up in the air, and the fighting could derail action on the New START Treaty.

Tensions remain high on the Korean peninsula as analysts wonder whether Seoul will continue to turn the other cheek in the face of repeated provocations by Pyongyang.
Bob and I join a host of commentators and news outlets discussing these issues. The Guardian reflects on the direction U.S. policy in Afghanistan may take following the loss of Special Representative Richard Holbrooke, while NPR outlines the complex message the Obama administration is trying to convey with its strategy review.  The Hill covers the battle over earmarks in the omnibus spending bill. The Washington Post outlines Richardson's goals for his North Korea trip and touches on the governor's impressive negotiating history.
(Photo: Governor Richardson is greeted by a North Korean official upon his arrival. Kyodo Kyodo / courtesy Reuters).