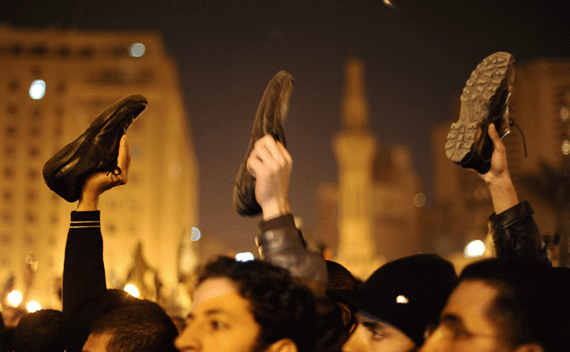 The World Next Week podcast is up. Bob McMahon and I discussed the upcoming one-year anniversary of the uprisings in the Arab world; the possibility that the federal government will shut down for the holidays; and the upcoming Mercosur summit, which will convene in Uruguay.
[audio: http://www.cfr.org/content/publications/media/podcast/2011/20111215_TWN…]
The highlights:
A year ago a Tunisian fruit vendor named Mohamed Bouazizi set himself on fire to protest how Tunisian officials had ruined his business. No one knew at the time that his defiance would unleash a wave of uprisings that would unseat rulers across the Arab world. Political certainty has yet to return to the region, and the new governments in Tunisia, Egypt, and Libya still need to grapple with tough economic problems.

Washington is flirting once again with a possible shutdown of the federal government as the deal struck this week on funding the government's operations for the remainder of the fiscal year has become entangled in political wrangling over extending the payroll tax cut. If this sounds familiar, it's probably because similar budgetary wrangling forced a federal government shutdown over the Christmas holidays back in 1995.

Argentina, Brazil, Paraguay, and Uruguay are debating whether to bring Venezuela into the Mercosur trade bloc. The debate hinges on assessments about where Venezuela is headed politically and whether it is better to isolate Hugo Chávez's government or embrace it.

Bob's Figure of the Week is Mikhail Prokhorov. My Figure of the Week is 28. As always, listen to the podcast to find out why.
Nearly one year after the start of the Arab uprisings, CFR provides a great issue guide, and the Guardian presents a thorough timeline. The Washington Post details how preparations to shut down the U.S. government are already being made, while the Hill contends that a short term spending bill that will prevent a shutdown is likely to pass. The BBC gives an overview of Mercosur, and the Miami Herald describes the recent creation of the 33-member Community of Latin American and Caribbean States.