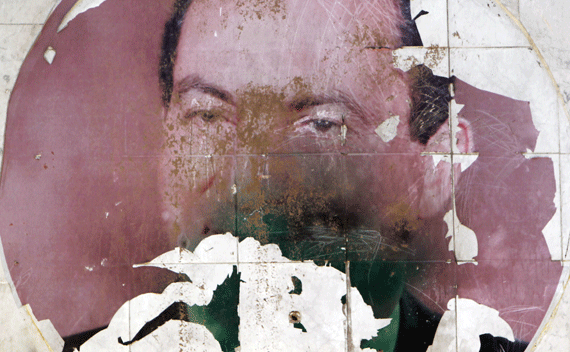 The World Next Week podcast is up. Bob McMahon and I discussed what to expect as the August 2 debt ceiling deadline fast approaches; Egypt's former president Hosni Mubarak goes on trial; and the U.S. and North Korea sit down to discuss Pyongyang's nuclear program.
[audio: http://www.cfr.org/content/publications/media/podcast/2011/20110728_TWN…]
The highlights:
After months of posturing, positioning, and politicking, Washington has now entered the "end game" on the debt ceiling negotiations. The House and Senate are each poised to take up its own bill for resolving the crisis. The dueling Boehner and Reid plans are similar in three ways: the amounts they would cut, their refusal to consider any revenue increases, and the fact that neither provides a long-term solution to the U.S. government's fiscal problem. They differ on whether to put off the next vote on raising the debt ceiling until after the 2012 election (the Reid Plan) or to force President Obama to ask for another increase in the debt ceiling just as the 2012 presidential campaign begins to heat up. No one knows how this game of political chicken will turn out.

President Mubarak's trial on charges of corruption and of ordering the killing of 900 protestors during the January 25 uprising is scheduled to begin next week. Many Egyptians are frustrated with the slow pace of the legal proceedings, and they question whether the Supreme Council of the Armed Forces that currently runs the country is really interested in establishing the principle that no person stands above the law.

The talks between senior U.S. and North Korean diplomats on possibly restarting negotiations are the first talks between the two countries in two years. The U.S. invitation came after a meeting between senior officials from North and South Korea on the sidelines of last week's ASEAN meeting. Don't expect the talks to yield any breakthroughs.

My Figure of the Week is Senate Minority Leader Mitch McConnell. Bob's Figure of the week is 3.7 million. Listen to the podcast to find out why.
ABC News' "The Note" discusses the possibility that President Obama might use the Fourteenth Amendment to break the impasse over the debt ceiling. The Associated Press reports on the House vote on Speaker Boehner's debt plan, and the Wall Street Journal explains why investors may have too much faith in Washington. Reuters covers the effects of Mubarak's trial on the Egyptian military, and protesters' fears that the armed forces are resisting democratic change. The Australian Broadcasting Corporation gives details about Mubarak's declining health and the effect it might have on his upcoming trial. Reuters describes expectations for the upcoming U.S.-North Korea talks, as well as recent comments from North Korea's ambassador about a nuclear arms race. The New York Times' blog of visual journalism "Lens" offers a rare look into the communist nation.