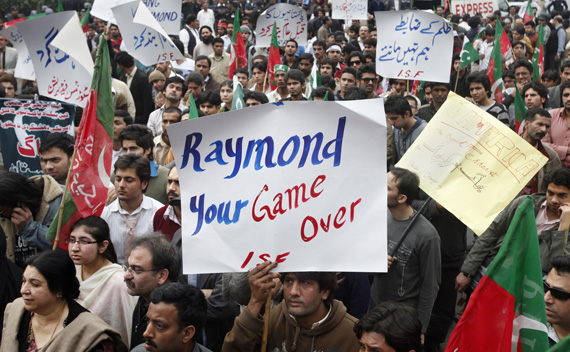 The podcast for The World Next Week is up. Bob McMahon and I discussed the Defense Department's FY2012 budget request; the arrest and jailing of a U.S. diplomat in Lahore, Pakistan; Turkish President Abdullah Gul's upcoming visit to Tehran; and the UN Human Rights Commissioner's trip to Moscow.
[audio: http://www.cfr.org/content/publications/media/podcast/2011/20110210_TWN…]
The highlights:
The Defense Department faces a long-term budgetary problem: How is it going to update and replace its aging fleets of airplanes and ships in a budget environment in which defense spending looks like it will be flat or declining?
The detention of Raymond Allen Davis for killing two Pakistani citizens despite holding diplomatic immunity highlights the fragility of Pakistan's democratic civilian government and adds an additional irritant to U.S.-Pakistani relations.
Turkey and Iran both see opportunities in Egypt's political woes, but fundamental change in Egypt's government could also threaten Ankara's and Tehran's efforts to be the dominant actor in the region.
Russia struggles with a "home-grown" terrorism problem that its "iron fist" policies looks to have made worse and not better.
Bob and I aren't the only commentators getting a head start on next week's news. The New York Times covers the pending FY 2011 Defense Department budget, and the Hill details the battle over a pricey Marine combat vehicle. Dawn weighs in on the strain that the arrest of Raymond Davis is placing on U.S.-Pakistani relations, and the Economist places the incident in the broader context of the crucial and problematic relationship. Reuters covers the trading ties between Turkey and Iran, and the Associated Press reviews recent developments in the Turkish response to additional rounds of U.S. and EU sanctions on Iran. NPR covers the Chechen rebel's claim of responsibility for the recent airport bombing in Moscow and the Washington Post outlines the UN's decision to launch a human rights investigation in Russia.