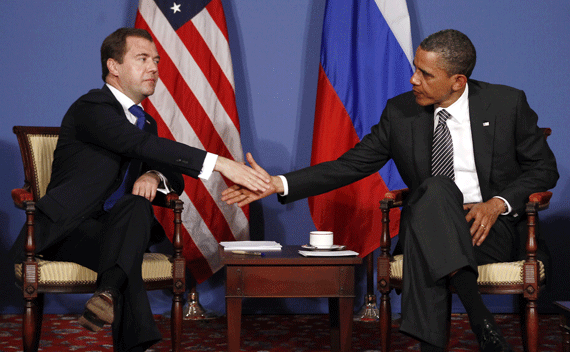 The World Next Week podcast is up. Bob McMahon and I discussed the upcoming meeting of NATO defense ministers with Russia's top brass; the presidential run-off elections in Peru; and the twenty-second anniversary of the Tiananmen Square protests.
[audio: http://www.cfr.org/content/publications/media/podcast/2011/20110602_TWN…]
The highlights:
Moscow still doesn't like U.S. missile defense plans. They aren't worried about what the plan could do tomorrow. They are worried about what it might do in ten years.

Candidates from two prominent Peruvian families square off in a presidential run-off election that dramatizes the left-right divide in Peru.

Don't expect the Chinese Communist Party to apologize for Tiananmen Square any time soon. But the pressure for greater political openness will continue to build in China.

My Figure of the Week is Ali Abdullah Saleh. Bob's is 38,000. Listen to the podcast to discover the what and why behind that number.
World News Forecast previews the upcoming Russia-NATO defense ministers meeting, and Bloomberg discusses Russia's take on Syria and Libya, a point of contention between some members of the alliance and Russia.  Reuters profiles the remaining contenders for the Peruvian presidency, and the BBC outlines the choice between wallet and conscience that many Peruvians feel the election presents. The Guardian discusses the possibility that China is considering a compensation deal for the relatives of Tiananmen Square massacre victims, and the Telegraph's Peter Foster evaluates the Chinese government's claim that the crackdown was a necessary but ugly step to ensure social stability.