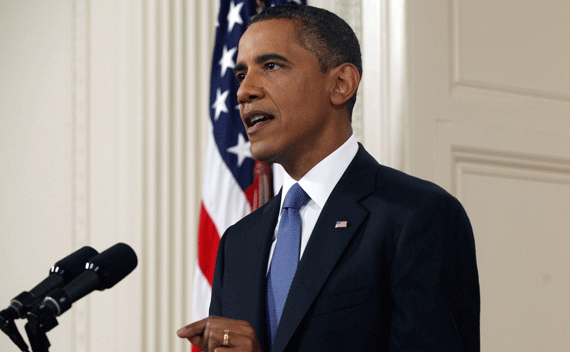 The World Next Week podcast is up. Bob McMahon and I discussed the troop drawdown in Afghanistan; changes in Obama's defense personnel; and the latest news on the Greek debt crisis.
[audio: http://www.cfr.org/content/publications/media/podcast/2011/20110623_TWN…]
The highlights:
President Obama's decision to withdraw 33,000 U.S. troops from Afghanistan over the next year marks a pivotal point in U.S. policy toward Afghanistan. The president's decision will satisfy neither those who favor a rapid withdrawal or staying the course. But it enables the president to say he understands the public's intervention fatigue and is seeking to reduce the U.S. commitment in Afghanistan in a responsible fashion.

The changing of the guard in President Obama's national security team reflects normal rotation rather than a dramatic shift in policy. Secretary of Defense Robert Gates had said from the start that he wasn't looking to stay a full term. He has earned a break from the grind of running one of the most complex organizations in the world.

Greece's new austerity proposals are deeply unpopular with many Greeks. But if Greece does not adopt the measures, it can't expect financial help from the European Union or the International Monetary Fund. That would likely mean that Greece defaults on its debts, something that could shake the global financial system.

Bob's Figure of the Week is Jose de Jesus Mendez, the head of the Mexican crime cartel, La Familia Michoacana. My Figure of the Week is 218. As always, you have to listen to the podcast to find out why. (Hint: It has something to do with Libya.)
The New York Times provides an interactive chart detailing the number of U.S. troops in Afghanistan since late 2001, and the Navy Times reports on the Afghan military's ability to take over once U.S. troops depart. The Associated Press and the Telegraph give overviews of defense officials who are leaving their posts and the possible effects of these changes on U.S. policy in Afghanistan. CFR's Sebastian Mallaby writes about the bleak prospects of the Greek government, while the Washington Post outlines the effects of the debt crisis on investors.