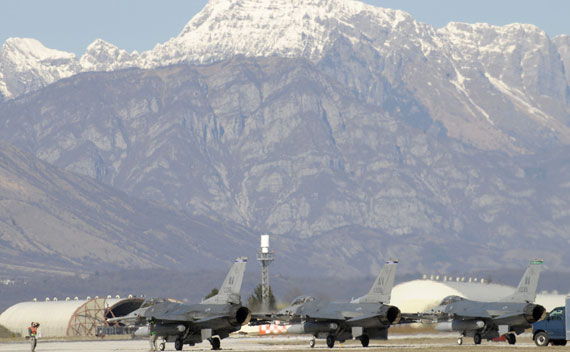 The World Next Week is back!  Bob McMahon and I talked about disputes between the U.S. and its partners in the Libya intervention; Japan's ongoing nuclear crisis; and Apple's thirty-fifth anniversary.
[audio: http://www.cfr.org/content/publications/media/podcast/2011/20110324_TWN…]
The highlights:
The international coalition behind Operation Odyssey Dawn is foundering over disagreements about how it should operate while serious questions persist about the operation's objective and its likelihood of success. Qaddafi's quick ouster would squelch talk of dissension and confusion, but if Libya turns into a sustained stalemate the political costs to President Obama could be significant.

Unlike the case with Libya, the major economic powers have acted in unison to steady a Japanese economy that has suffered greatly in recent weeks. Chinese condolences for the disaster mark a significant step in the often strained relations between the two countries, and Japan's focus in the coming months is likely to be more inward rather than outward.

Apple continues to make products you didn't know you needed but you now can't live without.
Bob and I aren't the only commentators debating these issues. Reuters reviews the specifics of the U.S. involvement in the North African nation, and the Washington Post reports on the coalition's compromise solution for continued maintenance of the no-fly zone. The Economist wonders how long the economic impact of the earthquake and associated calamities will last, and Reuters reviews the recent developments in Japan's battle to stem a nuclear crisis. MacObserver fills readers in on Apple's history, and Clyde Prestowitz delivers the disappointing news that while Apple is an American company, no the iPhone is not made in America.