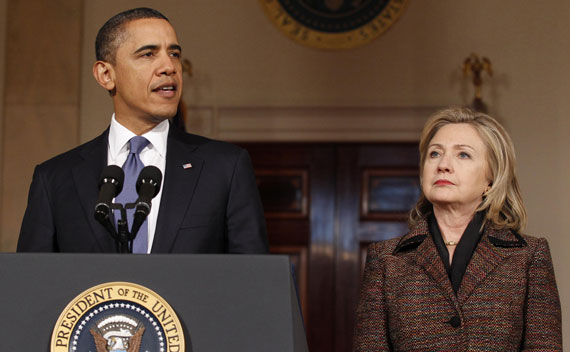 The podcast for The World Next Week is up. Bob McMahon and I talked about the continued battle for Libya; Vice President Biden's visit to Finland, Moldova, and Russia; the convening of the Chinese People's Congress in Beijing; and Australian Prime Minister Julia Gillard's visit to Washington.
[audio: http://www.cfr.org/content/publications/media/podcast/2011/20110303_TWN…]
The highlights:
Washington faces a series of unpalatable choices in responding to the fighting in Libya.

Missile defense and Russia's entry into the World Trade Organization will figure prominently in Vice President Biden's talks with Russian leaders.

Chinese leaders are unveiling their latest five-year economic plan just as the "Jasmine Revolution" provides a powerful reminder that poor economic performance fuels social and political unrest.

Prime Minister Gillard will be receiving the royal treatment during her visit to the United States, a testament to just how close U.S.-Australian relations are.
Bob and I aren't the only commentators getting a head start on next week's news. The New York Times covers the battle between demonstrators and Qaddafi forces in Brega, and Bloomberg reports on U.S. economic stakes in the region. Business Insider provides a preview of China's annual political meetings, and the Bangkok Post covers the "Jasmine rallies" and Beijing's efforts to stop these protests. To learn more about the vice president's travel plans, read the White House statement on the trip and The Independent's discussion of one issue that may be on the table when Biden goes to Moscow--Russia's objection to a NATO-enforced no-fly zone over Libya. ABC News gives an overview of the plans for Gillard's U.S. visit; if you want to know why the trip will include a stop in Hawaii where Gillard will meet with Admiral Robert Willard, read "Shadow Government's" analysis of Australia's security concerns in the Pacific neighborhood.