You Might Have Missed: One Year After Obama's Drone Speech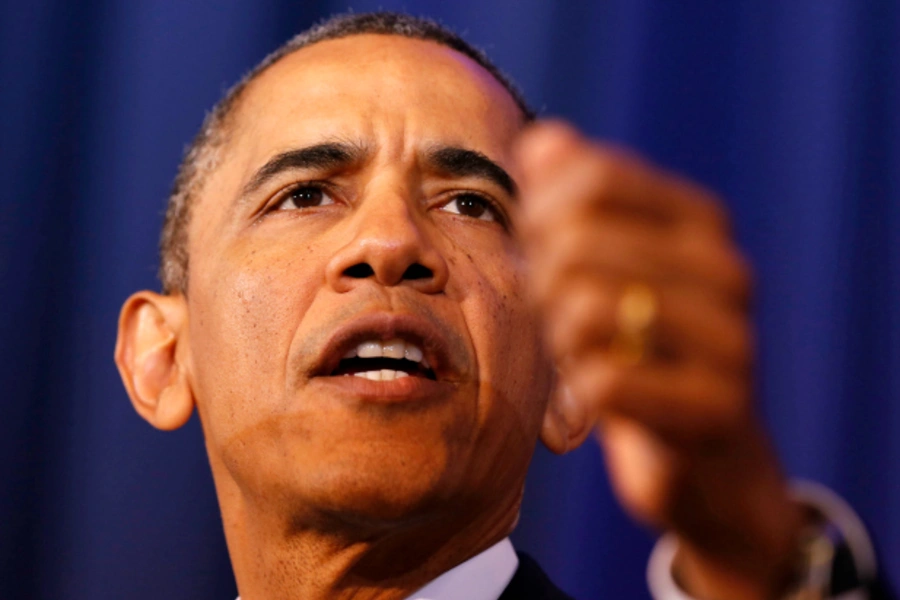 Harold Hongju Koh, "Ending the Forever War: One Year After President Obama's NDU Speech," JustSecurity.org, May 23, 2014.
The President's historic move in that speech was to call for the eventual repeal of the 2001 Authorization for the Use of Military Force (AUMF) and the end of what I had called at the Oxford Union the "Forever War"…
The latest moment to assess progress in ending the Forever War came two days ago, on May 21, when as others have noted, the Senate Foreign Relations Committee heard testimony from four current and past government lawyers regarding the authorization for use of military force after Iraq and Afghanistan: Mary McLeod, Principal Deputy Legal Adviser, U.S. Department of State; Stephen Preston, General Counsel, U.S. Department of Defense; myself (Harold Hongju Koh); and Michael B. Mukasey, Debevoise & Plimpton, former U.S. Attorney General…
Congress could narrow the AUMF's mandate to recognize the evolving nature of the threat facing the U.S., and start the process of shifting legal authority from an "armed conflict" theory to a "current threat" theory…
Stepping back from the details, the broader message is this: one year after the NDU speech, it still seems possible for President Obama to reach his stated goal of "refining and ultimately repealing" the 2001 AUMF.  Like much these days, the problem is not the law—it is the politics.  No new legislation is better than bad new legislation. So our strategy should be either "wait then repeal" or "narrow then repeal," while keeping our eyes on the prize: finally ending America's Forever War.
---
Azmat Khan, "The Unexpected Way Congress is Making the Drone Program More Transparent," AlJazeera, May 23, 2014.
Though the president nominated Barron last September, several influential Senators from both sides of the aisle—including Mark Udall of Colorado and Ron Wyden of Oregon—threatened to block it unless key memos written by Barron while acting head of the Office of Legal Counsel in 2009 and 2010 were disclosed.
For three years now, journalists and transparency advocates—including the American Civil Liberties Union and The New York Times—have been in court fighting for the release of that memo and other documents pertaining to the government's policy of targeted killing. Last month, a federal appeals court ordered the Justice Department to turn over portions of the so-called "Awlaki memo". But it wasn't until Barron's nomination hung in the balance that the government gave into some of those demands.
A year ago, President Obama delivered a speech intended to signal a shift towards a more transparent and narrow counterterrorism program, but little has changed beyond a struggling effort to gradually move the drone program from the purview of the CIA to the military.
Despite the president's promise of greater transparency, the most significant recent disclosures about the drone program have come from instances in which Congress has forced the administration's hand by holding up confirmation of Obama nominees.
"The two times the government has been the most responsive is when they have a nomination threatened, but that's not the way it should be," ACLU legislative counsel Christopher Anders said.
---
Andrea J. Prasow, "The year of living more dangerously: Obama's drone speech was a sham," Guardian, May 23, 2014.
A year later, none of these promises have been met. Instead, drone strikes have continued (and likely killed and wounded civilians), 154 men remain detained at Guantanamo and the administration has taken no steps to roll back the AUMF. This is not the sort of change Obama promised.
Targeted killings have been a hallmark of this administration's counterterrorism strategy. Obama sharply increased the use of armed drones (begun under George W Bush), which have conducted lethal strikes against alleged terrorists in Pakistan, Yemen and Somalia. The strikes have killed hundreds of people, including civilians, and some have clearly violated international law. Yet the US government has long refused to disclose basic information about the program, from its full legal basis to how it identifies targets…
Obama's speech a year ago offered real promise. In the 12 months since, the US could have disclosed the full legal basis for targeted killings, allowing the public to engage in an informed debate about whether and under what circumstances the US may use lethal force away from the battlefield. It could have implemented a new drone policy that would have sharply reduced civilian loss of life and provided compensation for those families harmed by US strikes. Obama could have closed Guantánamo not by simply moving it elsewhere but by bringing US policy in line with the basic principle that people who have not been charged with crimes should not be imprisoned – and that those who are charged deserve fair trials.
Instead, US counterterrorism policy remains shrouded in secrecy, and the "transparency and debate" Obama pledged so eloquently have been stymied by his own polices. Rather than marking a turning point, Obama's speech turns out to have been a roadmap for what he would not accomplish in the coming year. Many of the reforms Obama pledged would go a long way towards bringing US policy in line with international law and "American ideals". He can still fulfil his promises – but with less than three years remaining in office, he needs to move quickly. Otherwise, what could have been a momentous turning point will prove to have been one more wrong turn.
---
Peter Bergen and Emily Schneider, "Obama has put Pakistan drone war on hold," CNN, May 23, 2014.
A year ago, President Obama delivered a speech at the National Defense University in Washington in which he made the case that it was time to wind down the "boundless global war on terror " and "perpetual wartime footing" that has been a feature of American life since 9/11…
Since the President's speech arguing for ending America's endless war on terror, there has been a marked change in the CIA's drone program in Pakistan, which has effectively ended. Yet there has been little real change in the similar drone program in Yemen.
Meanwhile, there has been incremental progress on emptying the prison camp at Guantanamo and real progress on using the ordinary civilian court system to convict prominent terrorists.
As yet there is no serious discussion in Congress or by the White House about what, if anything, might happen to the Authorization for the Use of Military Force (AUMF).
Given the political realities in Washington, our guess is the AUMF will simply remain in place indefinitely because any effort to replace it or end it will encounter resistance in Congress.
---
Julian E. Barnes and Siobhan Gorman, "U.S. Military Pushes for More Disclosure on Drone Strikes," Wall Street Journal, May 22, 2014.
A year ago, Mr. Obama delivered a speech promising a review of drone programs and signaling a new openness in discussing overseas strikes. Officials said at the time that Mr. Obama approved a policy that would eventually give the military primary responsibility for running the drone program in Yemen.
While military officials foresaw a relatively quick changeover, CIA officials planned on a longer transition period, U.S. officials said.
But violence in Yemen has increased in recent months, and the CIA and military both have stepped up efforts there. Attacks by the CIA technically are covert and cannot be discussed publicly. Strikes carried out under military authority aren't covert, but the Obama administration has provided few public details of such operations in recent years.
---
Karen DeYoung, "Obama's revamp of anti-terror policies stalls," Washington Post, May 21, 2014.
A year after President Obama announced a major new counterterrorism strategy to take the country beyond the threats that flowed directly from the attacks of Sept. 11, 2001, much of the agenda he outlined remains unfinished or not even begun.
In a Senate hearing Wednesday, irate lawmakers criticized senior administration officials over the lack of follow-up with one of the strategy's principal goals: Obama had said he was looking forward to "engaging Congress and the American people in efforts to refine and ultimately repeal" the nearly 13-year-old congressional authorization to use force against those individuals, groups and nations responsible for the 9/11 attacks.
Since then, "he has been silent and done nothing," said Sen. Bob Corker (Tenn.), the senior Republican on the Foreign Relations Committee.
Asked to describe actions taken and progress made on the policy over the past 12 months, National Security Council spokeswoman Caitlin Hayden said in a lengthy written response that the administration had "worked to implement the President's direction."
---
Sarah Kreps, "Obama's report card on drone policy reform," Hill, May 19, 2014.
Although some critics suggested that the speech "further confused both domestic and international audiences," Obama did outline a list of policy goals for the drone program "going forward."  Perhaps as an occupational hazard of my day job (I teach at Cornell), I will take this opportunity to grade the president on progress towards those goals.
1.  "Extend oversight of lethal actions outside of warzones that go beyond our reporting to Congress."…Overall grade:  F
2.  "The use of force must be seen as part of a larger discussion we need to have about a comprehensive counterterrorism strategy…success…will require resources…foreign assistance."…Overall grade:  C
3.  "I intend to engage Congress about the existing Authorization to Use Military Force, or AUMF, to determine how we can continue to fight terrorism without keeping America on a perpetual wartime footing."…Overall grade:  F
4.   Close "a facility (Guantanamo) that should have never have been opened."…Overall grade:  C+
(3PA: For my take on the Obama administration's progress, or lack thereof, on reforming U.S. drone strike policies since the president's speech on May 23, 2013, read my latest article on ForeignPolicy.com, "The Less Things Change…")