You Might Have Missed: Special Operations, Drones, and a No-Fly Zone on the Moon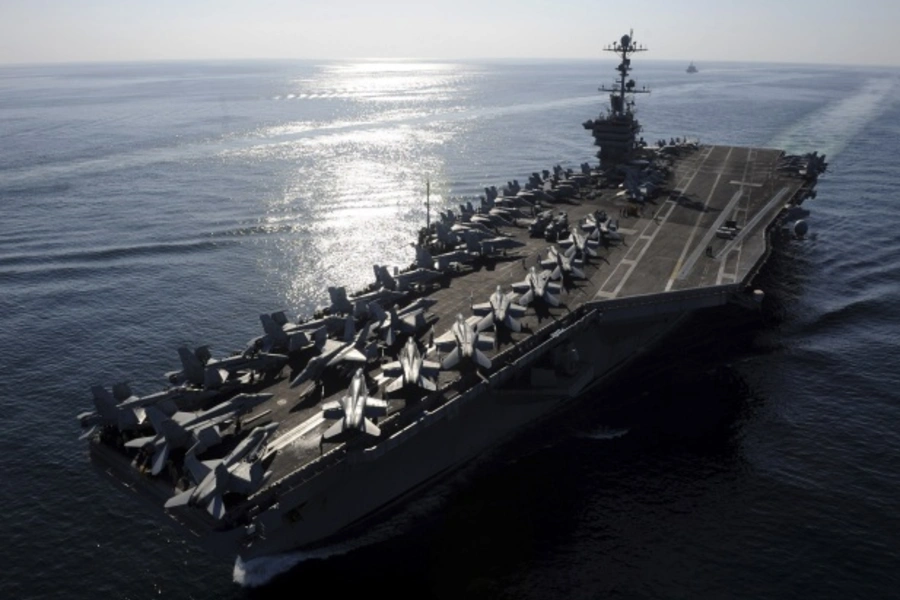 - Kimberly Dozier, "Spec-Ops troops study to be part-spy, part-gumshoe," Miami Herald, January 3, 2012.
Major General Bennet Sacolick said he was shocked at how piecemeal intelligence gathering and sharing was up until a couple of years ago. Special operations units would know their area but had no established way to pass it on, he said, or any means for reaching out to the CIA to fill in information gaps.
"The CIA will satisfy any information requirement we have," the agency veteran said. "All we have to do is ask the right person. So that's what we are creating" among the special operations teams training at Fort Bragg, Sacolick said, pointing out troops who "have the vocabulary, have the contacts, know the questions to ask and who to ask."
- Sami Yousafzai and Ron Moreau, "Al Qaeda on the Ropes: One Fighter's Inside Story," The Daily Beast, January 2, 2012.
Although America has suspended its drone attacks inside Pakistan since mid-November—the program's longest hiatus in three years—the respite seems to have come too late for bin Laden's old associates. "The drone attacks may have ended, but only after the near ending of al Qaeda in the tribal areas," says a senior Taliban intelligence officer who has been in contact with surviving members of the group. "As far as I can tell, the operational command of al Qaeda has almost been eliminated."
(3PA: For earlier reporting of this young al-Qaeda militant, read this.)
- Adam Entous and Siobhan Gorman, "Tensions Rising Over Drone Secrecy," The Wall Street Journal, December 30, 2011.
Some current and former administration, military and congressional officials point to what they see as significant oversight gaps, in part because few lawmakers have full access to information about the drone strikes.
Lawmakers on Congress's intelligence committees are privy to information about all CIA and military-intelligence operations, but members of at least two other panels want insight on the drone program…Officials with the House and Senate Intelligence committees say they provide rigorous oversight of the CIA's covert-action programs. Other lawmakers can make requests to the committees for information on classified programs, these officials add.
Concerns about oversight prompted Democratic and Republican leaders earlier this month to slip language into newly approved defense legislation requiring the Pentagon to provide the armed services committees with quarterly updates on "counterterrorism operations and related activities involving special operations forces," officials said.
(3PA: For more information on why some drone strikes are "covert" and others are not, see here and here.)
- Adam Entous, Julian E. Barnes, Margeret Coker, "U.S. Doubts Intelligence That Led to Yemen Strike," Wall Street Journal, December 29, 2011.
Top U.S. military leaders who oversaw missile strikes last year against al Qaeda targets in Yemen suspect they were fed misleading intelligence by the country's government and were duped into killing a local political leader whose relationship with the president's family had soured.
These people say they believe the information from the Yemenis may have been intended to result in Mr. Shabwani's death. "We think we got played," said one participant in high-level administration discussions.
(3PA: For more on this story of how the U.S. government authorized the killing of the wrong person, see also reporting from over six months ago by both the Washington Post and Reuters.)
- Ken Dilanian, "CIA has suspended drone strikes in Pakistan, U.S. officials say," Los Angeles Times, December 23, 2011.
The pause also comes amid an intensifying debate in the Obama administration over the future of the CIA's covert drone war in Pakistan… Some officials in the State Department and the National Security Council say many of the airstrikes are counterproductive. They argue that rank-and-file militants are easy to replace, and that Pakistani claims of civilian casualties, which the U.S. disputes, have destabilized the government of President Asif Ali Zardari, a U.S. ally.
And some U.S. intelligence officials are urging the CIA to cut back the paramilitary role it has assumed since the terrorist attacks of Sept. 11, 2001, to refocus on espionage. They suggest handing the mission to the Pentagon's Joint Special Operations Command, which flies its own drones and conducts secret counter-terrorism operations in Yemen and Somalia.
- Dalia Dassa Kaye, Alireza Nader, and Parisa Roshan, "Israel and Iran: A Dangerous Rivalry," RAND Corporation, December 2011.
- Lucas Laursen, "NASA to Launch Guidelines to Protect Lunar Artifacts," Science, September 2011.
A 20 July version of the guidelines obtained by Science proposes, for example, approaching Apollo landing sites and artifacts at a tangent, to avoid crashing into them, and suggests no-fl y and buffer zones to avoid spraying rocket exhaust or dust onto historic equipment. NASA's   recommendations won't be legally-binding—according to the 1967 Outer Space Treaty, the lunar surface has no owner—but the agency is hopeful that the teams racing for the moon, which requested the guidelines and have been providing feedback to the agency, will sign on to a final version.
(3PA: No-fly zones and buffer zones aren't just for Syria!)
- Caitlin Talmadge, Closing Time: Assessing the Iranian Threat to the Strait of Hormuz (PDF), Harvard Belfer Center, 2008.
The analysis presented here suggests that the notion that Iran could truly blockade the strait is wrong—but so too is the notion that U.S. operations in response to any Iranian action in the area would be short and simple. The key question is not whether Iran can sink dozens of oil tankers, which would be difficult… The question is whether Iran can harass shipping enough to prompt U.S. intervention in defense of the sea-lanes. Given that the United States has staked its credibility on promises to do just that, this is a threshold that Iran's significant and growing littoral warfare capabilities can cross, even with fairly conservative assumptions about Iranian capabilities.
- Advertisement, "War with Iraq is Not in America's National Interest," New York Times, September 26, 2002.
As scholars of international security affairs, we recognize that war is sometimes necessary to ensure our national security or other vital interests. We also recognize that Saddam Hussein is a tyrant and that Iraq has defied a number of U.N. resolutions. But military force should be used only when it advances U.S. national interests. War with Iraq does not meet this standard.
Saddam Hussein is a murderous despot, but no one has provided credible evidence that Iraq is cooperating with al Qaeda.

Even if Saddam Hussein acquired nuclear weapons, he could not use them without suffering massive U.S. or Israeli retaliation.

The first Bush administration did not try to conquer Iraq in 1991 because it understood that doing so could spread instability in the Middle East, threatening U.S. interests. This remains a valid concern today.

The United States would win a war against Iraq, but Iraq has military options—chemical and biological weapons, urban combat—that might impose significant costs on the invading forces and neighboring states.

Even if we win easily, we have no plausible exit strategy. Iraq is a deeply divided society that the United States would have to occupy and police for many years to create a viable state.

Al Qaeda poses a greater threat to the U.S. than does Iraq. War with Iraq will jeopardize the campaign against al Qaeda by diverting resources and attention from that campaign and by increasing anti-Americanism around the globe.
(3PA: This accurate warning from thirty-three leading international relations scholars of the likely causes of war with Iraq is worth bearing in mind before embarking upon a preemptive war with Iran.)