South Korea's Olympic Gains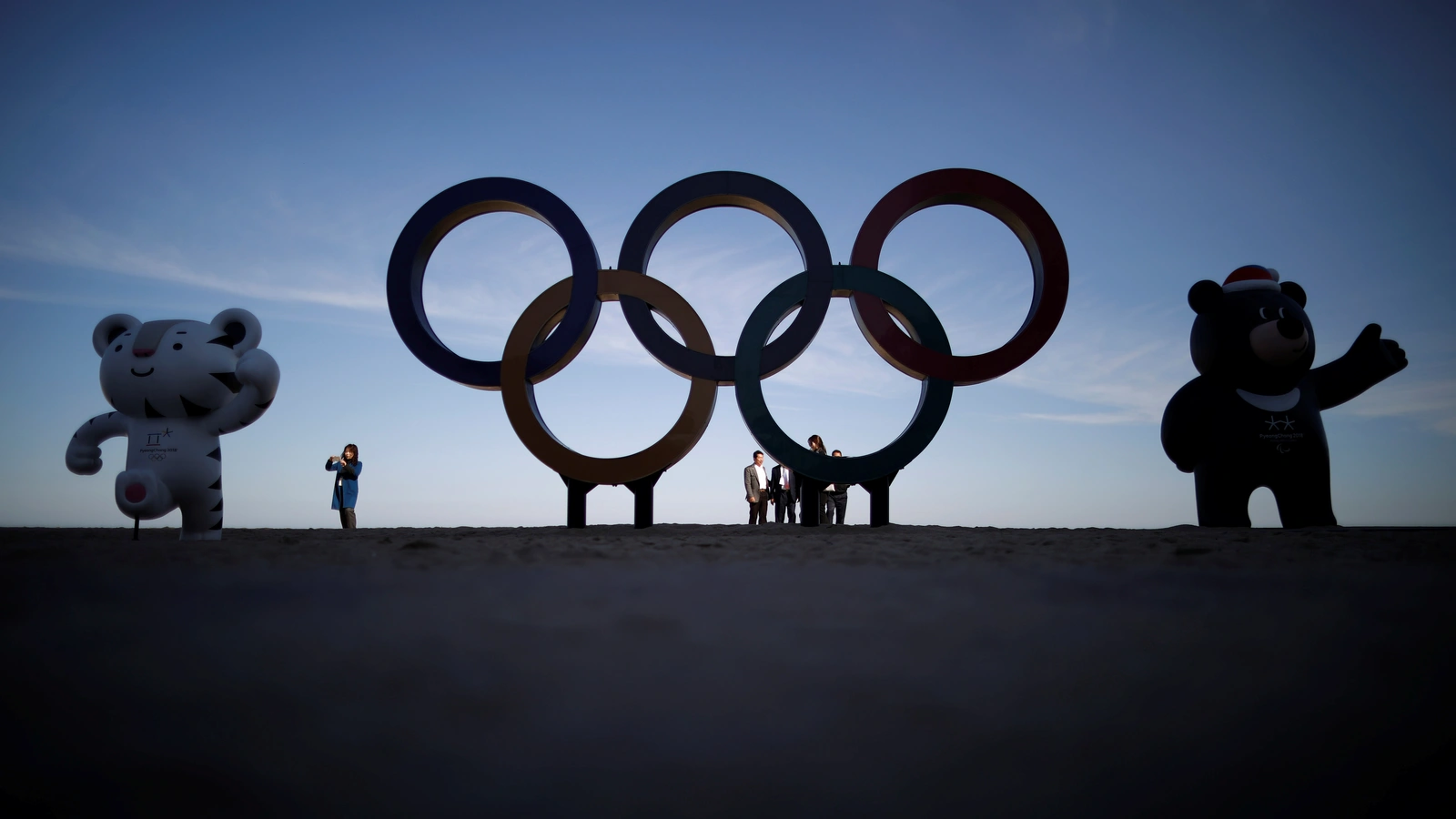 South Korea hopes to solidify its image as modern and efficient as host of the winter games, but its success relies heavily on cooperation from the North.
January 26, 2018 2:40 pm (EST)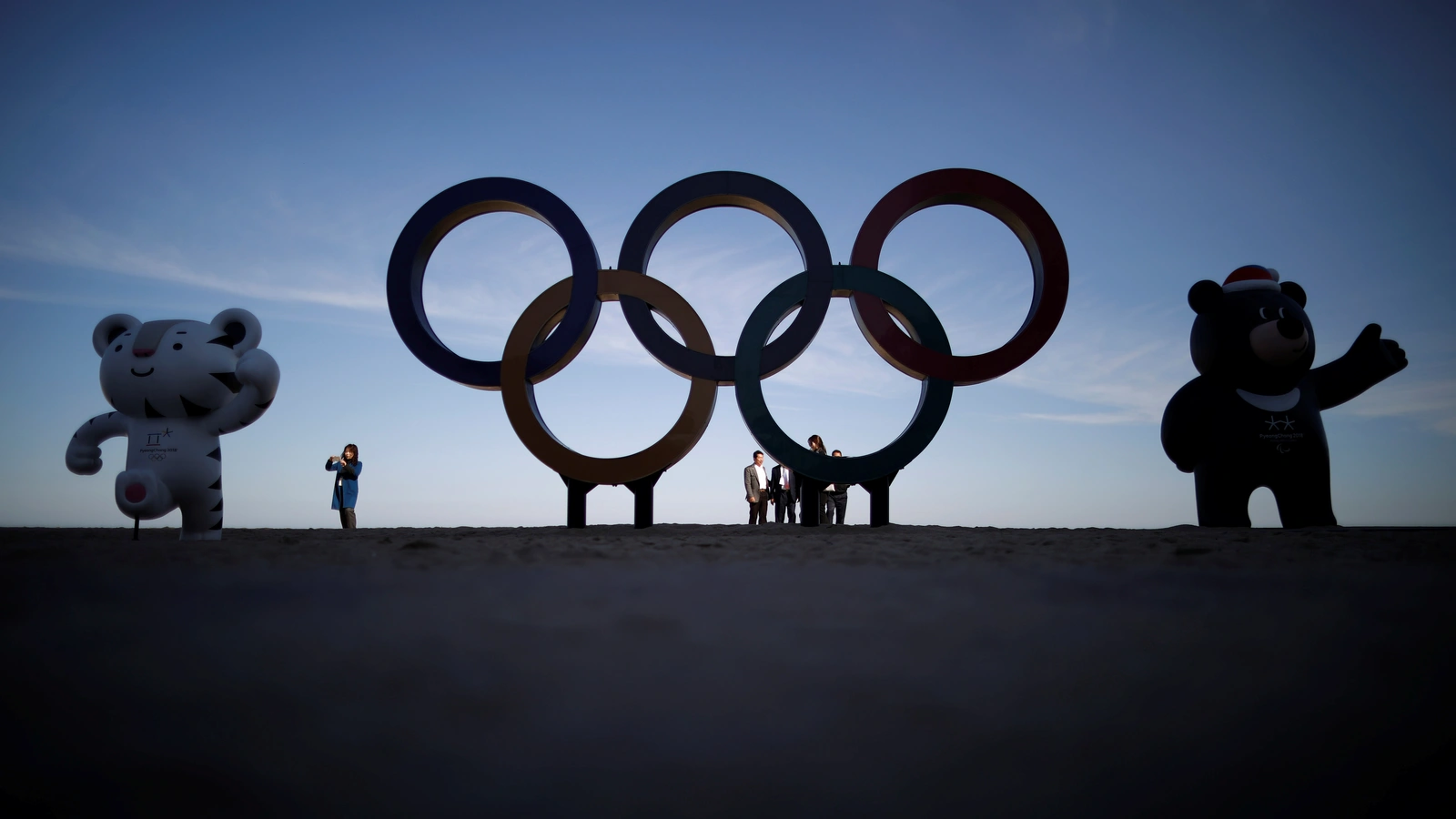 Expert Brief

CFR scholars provide expert analysis and commentary on international issues.
For more CFR coverage of the Olympics, click here.
South Korea's first time as an Olympic host, for the 1988 summer games in Seoul, marked a historic turn that widened the scope of its diplomacy with Eastern Bloc countries, facilitated South Korea's democratic transition, and exhibited to the world the accomplishments of a rapidly developing nation. Three decades later, South Koreans hope that hosting the 2018 Winter Olympics in the city of Pyeongchang will generate equivalent diplomatic, political, and image-enhancing benefits.
In 1988, South Korea was the eighteenth-largest economy in the world. For one of the world's newest democracies and an Asian developmental success story, the Seoul Olympics were a coming-out party, signifying South Korea's entry into the developed world. Today, South Korea is an industrialized economy that ranked eleventh in the world in 2016, and the Olympics are an affirmation of the country's global leadership and an opportunity for it to push for peace on the Korean Peninsula and promote its soft power via movies, pop songs, and other cultural contributions.
Echoing its message at the 1988 Seoul Olympics, South Korea has once again argued that hosting a "peace Olympics" will harness the games' spirit to overcome rising inter-Korean tensions. Although such prospects seemed to diminish in the face of rising U.S.-North Korea nuclear tensions throughout 2017, North Korean leader Kim Jong-un extended an offer in his New Year's address to reduce tensions with South Korea in exchange for an invitation for North Korea to participate in the Olympics.
South Korean President Moon Jae-in eagerly accepted Kim Jong-un's offer to resume dialogue, which Moon had been calling for since June. The Moon administration quickly agreed to Korean athletes entering the games' opening ceremonies under the unified Korea flag and to host North Koreans, including musicians, athletes, officials, cheerleaders, and a tae kwon do team, in Olympics-related festivities. Subsequent negotiations between the International Olympic Committee and representatives from the two Koreas paved the way for twenty-two North Korean athletes to join skiing and skating events, as well as for a unified Korean team in the Olympics; players from the North and South will compete together in women's hockey.
North Korea's participation in the Pyeongchang games has provided the Moon administration with an insurance policy against North Korean agitation during the games, as well as a temporary easing of tensions. Escalating tensions over North Korea's nuclear provocations had prompted U.S. Ambassador to the United Nations Nikki Haley to warn of North Korea possibly disrupting the games, and concerns over security threatened to keep international athletes and spectators from participating. 
High Stakes for the Host
South Korea's eagerness to host the North Korean delegation also carries risks. The recent integration of the North in the games could overshadow South Korea's role as host, for which it has spent a decade preparing. The decision to field a unified women's hockey team, while historic, has prompted protests from many young South Koreans, who prize South Korea's state identity over the notion of an ethnically homogenous Korean nation. According to a recent survey, more than 70 percent of South Koreans opposed creating a joint team with the North, though more than 80 percent of respondents favored its neighbor's participation in general. South Koreans appreciate the idea of North Korea being a supporting actor in successful games, but the public will not be happy if the North steals the spotlight in Pyeongchang.
There is also the overarching risk that feeding too much into the symbolism of peace while lacking any underlying progress in reducing tensions could lead to disappointment once the games are over. At the same time, an overly generous South Korean welcome for the more than six hundred North Korean visitors could counter the growing momentum in the UN Security Council for additional economic sanctions and political isolation against North Korea for its nuclear program. Pyongyang could use its warming relations with Seoul as a shield against possible U.S. aggression. North Korea could argue that the delayed U.S.-South Korea military exercises should be canceled for the remainder of 2018. North Korea's charm offensive will have worked if these developments occur in the absence of accompanying steps to reduce risks surrounding North Korea's nuclear and missile programs.
Despite the diplomatic easing of North-South tensions in conjunction with North Korea's participation in the Olympics, none of the inter-Korean agreements to date will prevent peninsular tensions from ratcheting up again in April, once Olympic athletes have departed. The presence of high-level North Korean participants on the sidelines of the games offers South Korea a chance to convert Olympic goodwill into a sustained peace dialogue. The most desirable immediate outcomes would include North Korean assent to continued high-level inter-Korean talks and the opening of direct nuclear diplomacy between North Korea and the United States. Otherwise, U.S.-South Korea military exercises and North Korean missile tests will resume following the Olympics and developments on the Korean Peninsula will continue to inch toward confrontation.
Another Olympian Boost?
The political context and bearing of the 2018 Pyeongchang Olympiad and the 1988 Seoul Olympiad are starkly different; however, in both cases preparations for the Olympics have coincided with momentous domestic political changes. The 1988 Seoul Olympics amplified domestic pressure to replace military authoritarianism with direct democracy. In 2017, the mechanisms of South Korean democratic rule proved resilient as peaceful protests on the streets of Seoul on a scale not seen since 1987 were accompanied by an orderly motion of impeachment in the National Assembly in response to presidential corruption, which was subsequently upheld by the Constitutional Court. Moon Jae-in was the winner of an early presidential election held in May 2017. Rather than serving as a catalyst for reform, the Pyeongchang games are a prize for the winner of a tumultuous political campaign.
A common thread for both Olympic Games is the South Korean government's emphasis on infrastructure development. The Olympic Village in Seoul, a part of the city's southward expansion, was accompanied by significant upgrades to public transportation and infrastructure, including new athletic facilities and public parks. Likewise, the Pyeongchang Olympics have created an opportunity to build out national transportation and sports infrastructure in Gangwon Province in northeast South Korea with high-speed rail links and new winter sporting facilities that Koreans hope will attract visitors from across Asia. South Korea relies less than most countries on tourism, which makes up only 1.8 percent of gross domestic product (GDP).
In 1988, the Seoul games put South Korea on the map for many global viewers and extended brand awareness of South Korean conglomerates to new global markets. The Seoul Olympics coincided with companies such as Hyundai, Samsung, and Lucky Goldstar (LG) pushing their automobiles, electronics, and household goods into new markets on every continent.
In 2018, it is South Korea's advanced technology and cultural products—cutting-edge cell phones and apps, television dramas, movies, and pop culture icons—that officials hope will benefit most from South Korea's return to the spotlight. South Koreans hope that the marketing of Korean culture overtakes reporting on security risks.
If the 1988 Seoul Olympics were a coming-out party for the country, South Korea would like for the Pyeongchang games to affirm that it has arrived as a mature and modern leader able to host the world with confidence and good grace. The Olympics provides a unique but possibly fleeting instrument to try to bridge the gap between North and South Korea. The irony is that no matter its pride and capacity, South Korea's success this time around will ultimately depend on the North's cooperation.