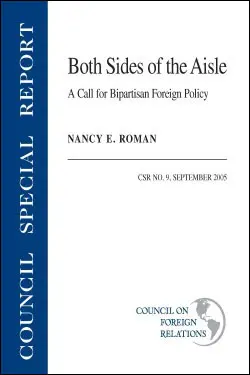 Both Sides of the Aisle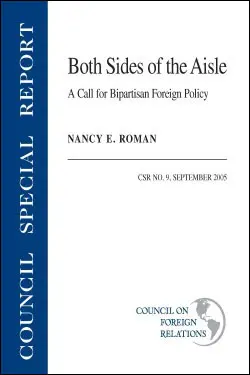 Council Special Report

Concise policy briefs that provide timely responses to developing crises or contributions to current policy dilemmas.
Overview
People naturally disagree about who is responsible for the partisan tone and tactics in Washington, DC, these days, but most agree on this: It's worse, it's more intense, and it's nastier. And few on either side are enjoying it much.
This report will not pine for a golden age of brotherly love that never existed in Washington. The capital city has always been a partisan place full of rough-and-tumble political brawling. However, this report will suggest it is better to work with all—not half—of our collective foreign policy brain. Today, like at so many significant moments in history, much is unsettled. Policymakers are seeking to understand the Muslim world, anti-Americanism is intensifying, the White House is attempting new policies in the Middle East, and the United States is embroiled in a war testing all those policies. So this is a time for asking questions, not pulling down the blinds. Yet, fewer opportunities exist for the two parties to deliberate on foreign policy issues. The big foreign policy issues, both regional and topical, that currently dominate the agenda—Iraq, Iran, North Korea, China, nuclear proliferation, trade, and immigration—will benefit from a process that engages the wisdom from both sides of the aisle.