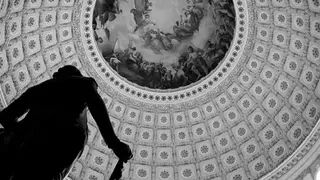 Research & Analysis
The David Rockefeller Studies Program—CFR's think tank—analyzes pressing global challenges and offers actionable steps that policymakers and citizens can take to address them. The more than seventy full-time and adjunct fellows in Studies cover all the world's major regions and significant foreign policy issues. In addition to producing books, articles, op-eds, blogs, podcasts, and interactives, the Studies Program administers eleven fellowship programs.
Expert Spotlight
Shannon K. O'Neil
Vice President, Deputy Director of Studies, and Nelson and David Rockefeller Senior Fellow for Latin America Studies
Podcasts
Russian President Vladimir Putin hosts Turkish President Recep Tayyip Erdoğan in Sochi; U.S. Secretary of State Antony Blinken travels to Cambodia, the Philippines, South Africa, the Democratic Republic of Congo, and Rwanda; and Kenya elects a new president amid a severe drought and the global inflation crisis.
Blogs
Africa in Transition
Michelle Gavin, Ebenezer Obadare, and other experts track political and security developments across sub-Saharan Africa.
Asia Unbound
CFR fellows and other experts assess the latest issues emerging in Asia today.
Follow the Money
Brad Setser tracks cross-border flows, with a bit of macroeconomics thrown in.