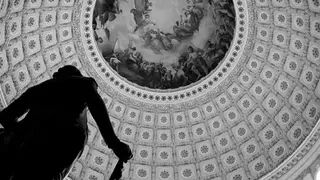 Research & Analysis
The David Rockefeller Studies Program—CFR's think tank—analyzes pressing global challenges and offers actionable steps that policymakers and citizens can take to address them. The more than seventy full-time and adjunct fellows in Studies cover all the world's major regions and significant foreign policy issues. In addition to producing books, articles, op-eds, blogs, podcasts, and interactives, the Studies Program administers eleven fellowship programs.
Podcasts
Summits of the Group of Seven (G7) and North Atlantic Treaty Organization (NATO) will kick off with discussions on critical issues including the war in Ukraine, COVID-19, and the climate crisis. Also, the United Nations will vote on a vital humanitarian aid channel between Turkey and Syria.
Blogs
Africa in Transition
Michelle Gavin, Ebenezer Obadare, and other experts track political and security developments across sub-Saharan Africa.
Asia Unbound
CFR fellows and other experts assess the latest issues emerging in Asia today.
Follow the Money
Brad Setser tracks cross-border flows, with a bit of macroeconomics thrown in.
Contact Us