3 Results for:
October 11, 2019
Economics
A Conversation With Neel Kashkari
Neel Kashkari discusses U.S. economic growth, monetary policy, and the Federal Reserve Bank of Minneapolis. The C. Peter McColough Series on International Economics brings the world's foremost eco…
October 30, 2018
Economics
The Fed Should End Forward Guidance
In the Wall Street Journal earlier this month, we examined the change over time in the market reaction to Fed "forward guidance" on future interest rates. During the crisis, with the Fed's policy…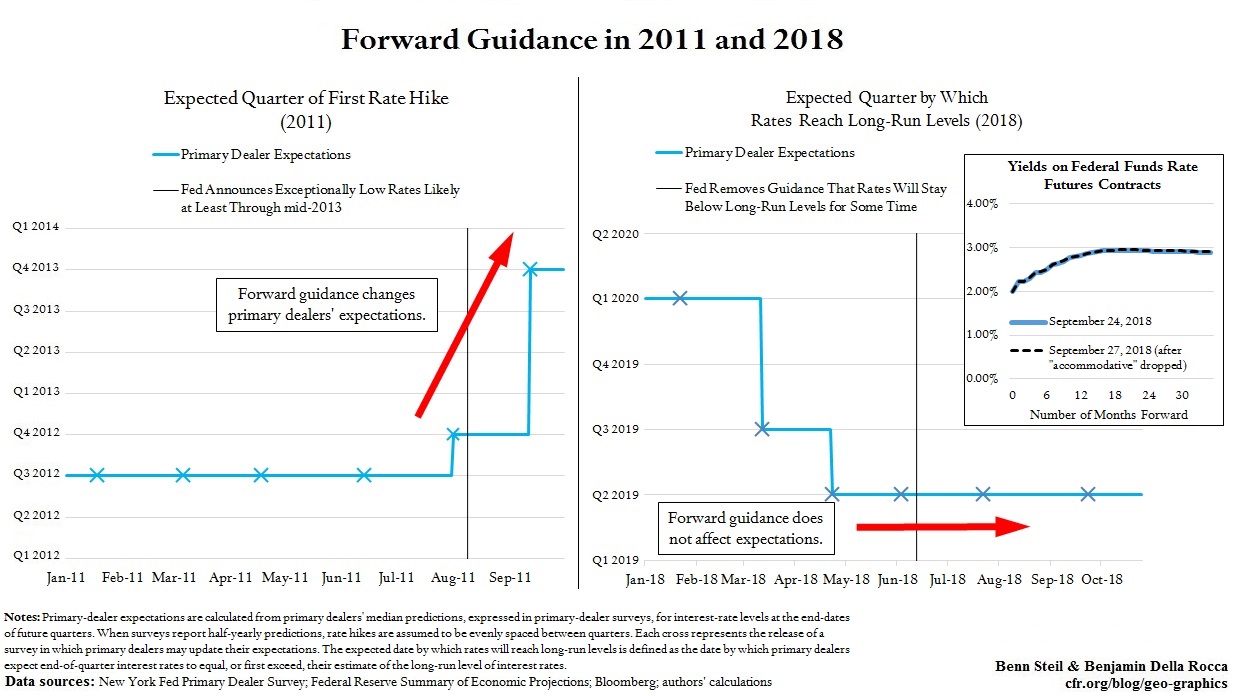 May 7, 2018
Emerging Markets
Should We Fear a Tighten Tantrum?
Back in May 2013, then-Fed Chair Ben Bernanke roiled emerging markets (EM) with the mere suggestion that the Fed might soon pare back its monthly asset purchases under so-called quantitative easi…