A Muslim Travel Ban and the U.S. Economy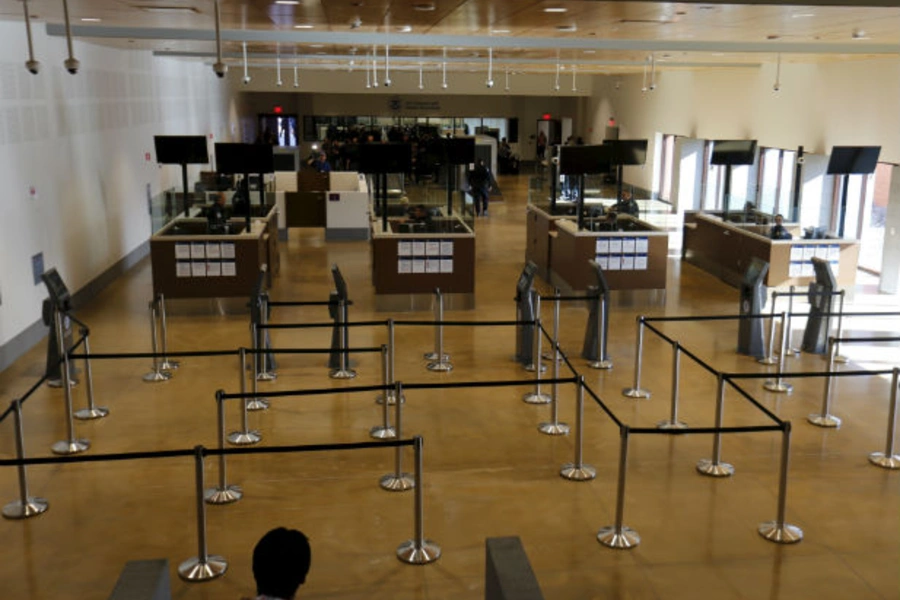 Republican candidate Donald Trump has said that, if elected, he would use the expansive powers of the president to block foreign Muslims from traveling to the United States. As an alternative, he has suggested he might block all travel from countries "compromised by terrorism." Again, this would be well within his powers as president. This week, his vice-presidential nominee Mike Pence said Trump no longer favored either approach, though Trump himself has not suggested any softening.
With Election Day less than a month away, and the GOP candidate still very much in serious contention, my CFR colleagues Heidi Crebo-Rediker, Rob Kahn and I decided to examine one facet of Trump's Muslim ban proposal—its economic impact.
What we found was troubling. First, there is no question that a President Trump would have the authority to carry out such a policy. As we write in the note, the president's powers over who can and cannot enter the United States are "Caesar-like."
A comprehensive Muslim travel and immigration ban, even if temporary, would have significant national security and political consequences for the United States, including adverse consequences for U.S. counter-terrorism efforts. Similar, though much less draconian, measures following the September 11 terrorist attacks complicated U.S. diplomacy for much of the 2000s. But a comprehensive ban would also have far-reaching, negative economic consequences for the United States, particularly in travel, tourism, and education. Travel and tourism are the second largest source of exports of goods and services in the U.S. economy. The slowdown in travel in the years after 9/11—a consequence of measures much less extreme than the proposed Muslim ban—has been called a "lost decade" for travel and tourism to the United States.
According to the Department of Commerce, in 2015, 77.5 million international visitors traveled to the United States, spending a record $246.2 billion on U.S. goods and services to, and within, the United States, or roughly 11 percent of total U.S. exports. Those same international visitors supported 1.1 million American jobs, or roughly 14 percent of total travel and tourism-related jobs.
A Muslim ban, or any targeted or broad-based ban on foreign visitors from countries with significant Muslim populations, would also have consequences well beyond the direct effect on travelers. It would hurt the economies of communities dependent on tourism. A ban on these travelers also would spill over to federal, state, and local budgets via decreased tax revenues. And depending on how other nations react, it could have still broader consequences for travel, trade, and investment.
In our note, we estimate that:
The direct loss of spending due to a Muslim travel ban could range from $14 billion to $30 billion per annum. Adding in indirect (multiplier) effects that take into account the broader spillover effects on the economy increases this range to $31 billion to $66 billion.
The loss of jobs could range from 50,600 to 132,000.
In addition, we estimate the loss to education spending to be about 15 percent of the total foreign student spending, or $4.6 billion. Other, but harder to measure, costs include the loss of graduate student researchers in the sciences, and weakening foreign investment as foreign business travelers face new hurdles in reaching the United States.
The full study can be read on LinkedIn.com.