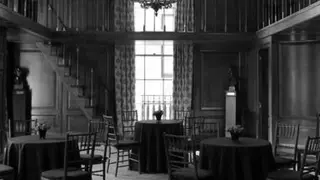 Membership
CFR is a leading foreign policy organization with a robust individual and corporate membership. Individual members include many of the most prominent leaders in international affairs who come together to engage in nonpartisan conversation on the most salient policy and governance issues of the day. The corporate membership program provides a unique forum for business leaders to interact with CFR members and other global influencers, noted thinkers, and experienced practitioners.
Individual Membership
With over 5,000 members, the institution's ranks include top government officials, scholars, lawyers, nonprofit professionals, journalists, educators, religious leaders, and business executives. CFR offers two types of membership: life membership for seasoned professionals, and term membership for young, rising leaders in international affairs. Learn more about the membership application process and eligibility requirements.
Corporate Membership
Founded in 1953 with twenty-five corporate members, the Corporate Program has since expanded to include more than 120 global member companies from sectors ranging from financial services to health care and manufacturing. Through CFR's unmatched convening power, the program links private-sector leaders with decision-makers from government, media, nongovernmental organizations, and academia to discuss issues at the intersection of business and foreign policy.