Sierra Leone's Girls in the Aftermath of Ebola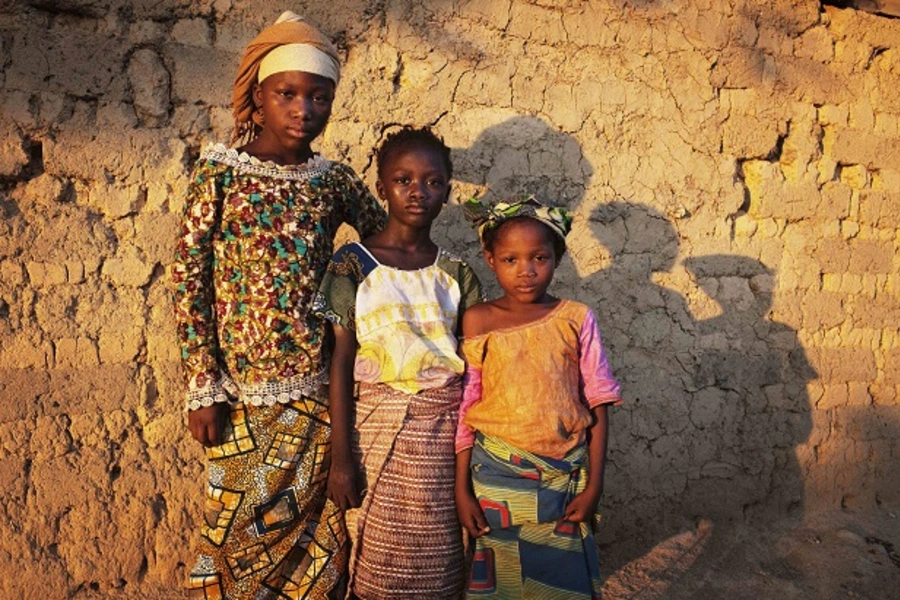 This article is by Dara Jackson-Garrett, a program associate at the Council on Foreign Relations.
It has been nearly two years since Sierra Leone reported its first death caused by Ebola. The outbreak quickly accelerated across the country, ultimately killing 4,000 people and disrupting the country's already fragile infrastructure. During the outbreak, Sierra Leone experienced a dramatic rise in the number of teen pregnancies, in large part due to a surge in sexual violence.
The increase in sexual violence was partly caused by mandatory quarantines in temporary shelters, where girls were confined in close quarters with strangers and sometimes alone—without family or friends—leaving them vulnerable to abuse. In some parts of the country, the number of teen pregnancies increased by sixty-five percent. Yet in March 2015, the Sierra Leonean Minister of Education announced that visibly pregnant girls would not be allowed in schools, nor would they be allowed to take the Basic Education Certificate Examination when schools opened after a nine-month closure—policies that official figures suggested would keep three thousand girls out of school in a country where just 52 percent of adolescent girls are literate. When schools reopened, girls reported having to undergo humiliating pregnancy tests by having their breasts and stomachs inspected by teachers and nurses in front of other students.
The justifications for the ban on visibly pregnant girls relied on stigmatizing attitudes and lacked consideration of the factors that drive pregnancy rates among adolescents in Sierra Leone. The Minister of Social Welfare, Gender and Children's Affairs suggested that the school ban was an appropriate punishment for girls, telling Amnesty International, "During the Ebola outbreak children were given clear instructions: do not touch...These girls could not even comply with basic rules and there must be consequences for their actions." However, teen pregnancy is linked to a lack of access to schooling, sexual education, or family planning services; in some cases, particularly during the epidemic, girls become pregnant after rape.
The nine month school closure in Sierra Leone, combined with curfews and quarantines, increased girls' risk of sexual violence. Most of the six-hundred-and-seventeen girls interviewed by Save the Children spoke about rape in their communities, noting the prevalence of attacks on girls in quarantine. People were quarantined with strangers, not just their families or close community members, leaving girls vulnerable in close quarters. In addition, girls who lost their parents or caregivers faced particularly high risks of sexual abuse and exploitation when trying to find shelter, food, or other basic needs. Children in Sierra Leone told Save the Children that some girls were forced into transactional sex to survive.
Even before the epidemic, teenage pregnancy, child marriage, and sexual and gender-based violence (SGBV) were highly prevalent. In 2010, sixty-nine percent of Sierra Leonean women gave birth to their first child before turning eighteen. And in 2013, twenty-eight percent of girls ages fifteen to nineteen were pregnant or had a child. Child marriage was common throughout the country, with forty-four percent of women married by age eighteen in 2015, and eighteen percent married by age fifteen. In Sierra Leone, as in countries around the world, child marriage means that girls become pregnant at young ages, end their formal education early, and are more likely than unmarried peers to experience domestic violence. More than six thousand cases of sexual and gender-based violence were reported in Sierra Leone in the first eight months of 2013; the Ebola outbreak began a few months later, disrupting the little infrastructure in place for victims.
The Ebola outbreak in Sierra Leone is a case study in how crises disproportionately affect women and girls. Outbreaks of infectious diseases can lead to a breakdown of a country's infrastructure in a way that is very similar to violent conflict—businesses close, bringing the job market to a standstill; a country's ability to import food can be severely weakened, leading to food shortages; and many countries' weak education and health infrastructure all but collapses—with damaging effects for women and girls. In Sierra Leone, women's ability to work and their wages have yet to recover, in large part because they worked in the sectors hit hardest by the outbreak, including health services and teaching. Weakened or destroyed social and economic infrastructure, notably rule of law, are correlated with an increase in sexual and gender-based violence. New reports suggest that the Ebola outbreak reduced maternal health care in Sierra Leone "to ruins." And a team at the World Bank conducting a post-Ebola needs assessment of the education system found that considerable investment is needed to rebound from educational losses caused by the epidemic.
The connection between women and girls' empowerment and community resilience to crisis is well documented. When a country educates women and girls, it not only benefits them but also their communities: investments in girls' education lead to women having better jobs and earning more money, increased economic growth, reduced infant and maternal mortality rates, increased life expectancy, decreased teenage pregnancy and child marriage, and reduced poverty. Thus the failure to provide adequate protections against sexual violence and the ban on pregnant girls from mainstream school during the Ebola outbreak not only violated the rights of women and girls at the time, but hampered Sierra Leone's ability to rebuild for the future. The repercussions of the country's policies have the potential to be longstanding. The crisis disproportionately affected women and girls—and women and girls must now be at the center of efforts to shape a lasting recovery.