Women This Week: Taliban Bans Female NGO Workers
Welcome to "Women Around the World: This Week," a series that highlights noteworthy news related to women and U.S. foreign policy. This week's post covers December 31 to January 6.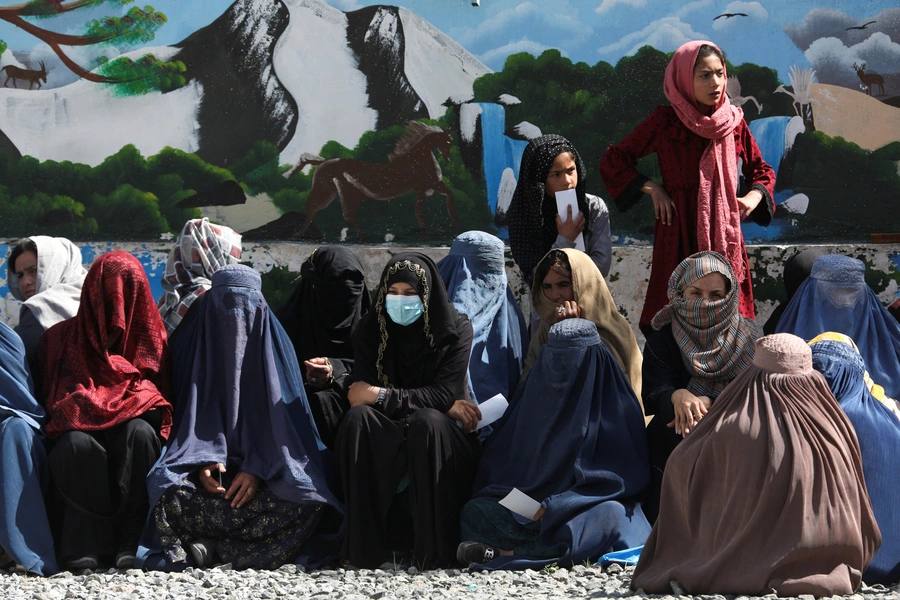 Humanitarian Assistance to Afghanistan May be at Risk
On December 24, the Taliban ordered foreign and local non-governmental organizations to suspend female staff, claiming that some workers have failed to adhere to the regime's strict dress code. Many organizations, including Save the Children and CARE, suspended operations in response, and aid organizations and donors are now grappling with whether to continue providing assistance under the new restrictions. The UN, which is not impacted by the ban, called on the Taliban government to reverse the order, emphasizing that an estimated 28 million Afghans currently require humanitarian assistance. Under Taliban rules, men are prohibited from delivering assistance to women, so this decree will essentially make it impossible for NGOs to carry out their work. In a statement, Afghanaid said, "If NGOs are unable to employ female staff... Afghan women will be unable to receive humanitarian and development aid directly, and we therefore lose the ability to support half the population."
U.S. Abortion Pills To Become Available Over the Counter
The Federal Drug Administration (FDA) announced a regulatory change that will allow retail pharmacies to supply abortion pills with a prescription from a health care provider. Pharmacies that follow certain criteria and agree to accept prescriptions for mifepristone—the first in a two-pill sequence to induce abortion—will be eligible to provide the medication in store and by mail. Previously, only a small number of specialized providers were authorized to distribute the pill. The second pill, misoprostol, was already available over the counter. Walgreens and CVS announced that they intend to become certified providers of mifepristone where it is permitted by law. Over half of U.S. abortions are medication abortions. This change will expand access, but the impact will be limited in states that have banned or severely restricted abortion access.
Reports of Sexual Violence Continue to Surface in Ukraine
Ukrainian investigators continue to collect horrifying accounts of sexual violence perpetrated by Russian troops in formerly occupied regions of Ukraine. Stories of rape, gang rape, forced nudity, sexual torture, and other crimes are being recorded by prosecutors in Ukraine. There is some evidence that commanders have not only been aware of the crimes; they may have actually encouraged them. "It's part of a genocide," Ukrainian prosecutor Iryna Didenko said in reference to the widespread abuses. "But for us to prove it, we need time." Russian officials have denied allegations of human rights abuses and war crimes. "Sadly, history is repeating itself," Council of Europe Secretary General Marija Pejčinović Burić said in a statement this fall. "Rape and other forms of sexual violence committed by combatants during armed conflict are as old as war itself."