Buddhist Nationalism and the Rakhine Crisis: A Review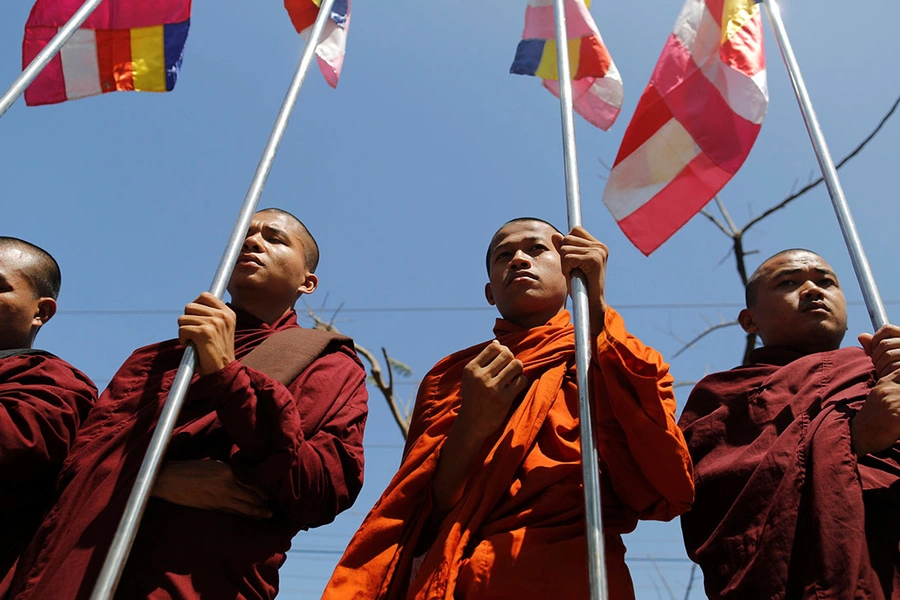 There is plenty of blame to go around for the current humanitarian crisis in western Myanmar's Rakhine State, the worst in East Asia. Both the United Nations' human rights chief and U.S. Secretary of State Rex Tillerson have now affirmed that Myanmar's security forces are engaged in ethnic cleansing in Rakhine State, attempting to wipe out the Muslim, ethnic Rohingya group. Myanmar's top generals, still in control of the security forces, bear the ultimate responsibility for the bloodshed, but de facto head of government Aung San Suu Kyi, who has done nothing to stop it, bears responsibility as well. Outside powers, too, are accountable.

Yet one group's responsibility for the Rakhine crisis has not been as fully explored: nationalist Buddhist leaders in Myanmar. In my new review for the Washington Monthly, I examine the new book by Francis Wade, Myanmar's Enemy Within: Buddhist Violence and the Making of a Muslim "Other".