Burkina Faso's Compaore and Surrogate Wars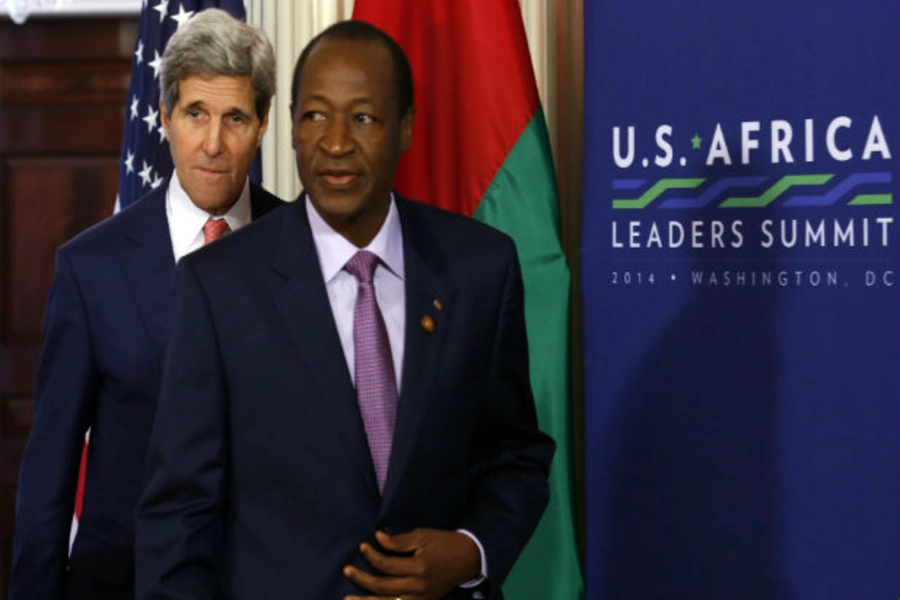 Herman J. Cohen recently wrote an article for American Foreign Policy Interests discussing Africa's "surrogate wars." The revolt against Burkina Faso President Blaise Compaore and his departure from office under duress make this article essential reading.
Cohen looks at the "insurgencies" in Liberia, Rwanda, and Cote d'Ivoire. He argues that the "insurgencies" were essentially surrogate wars waged by Compaore against Liberian President Samuel Doe using Charles Taylor as a proxy; by Uganda's Yoweri Museveni against Rwanda using the Rwandan Patriotic Army (RPA) to "export" his domestic ethnic conflicts; and Compaore (again) against Cote d'Ivoire. All three wars have been humanitarian disasters, setting back development for decades, if not generations.
Cohen argues that Africans ignore the "surrogate nature" of some "insurgencies," and that the United States tends to follow their lead. Because the foreign sponsors of "insurgencies" remain clandestine, the African Union can regard them as civil conflicts requiring "conflict-resolution." Sometimes, perpetrators even receive international praise for "resolving" the very conflicts that they have caused (Compaore in Cote d'Ivoire).
Cohen concludes with the observation that the African Union has never seriously considered surrogate wars, and the perpetrators have not been called to account.
Good riddance to Compaore!
Herman J. Cohen was one of the most distinguished Africanists in public service. He was Ambassador to Senegal, with dual accreditation to the Gambia, from 1977-1980. Among his other positions, he was Assistant Secretary of State for Africa from 1989 to 1993. He was also Principal Deputy Assistant Secretary for Intelligence and Research, and served as senior director for Africa on the National security Council.