The Closing of the Canadian Border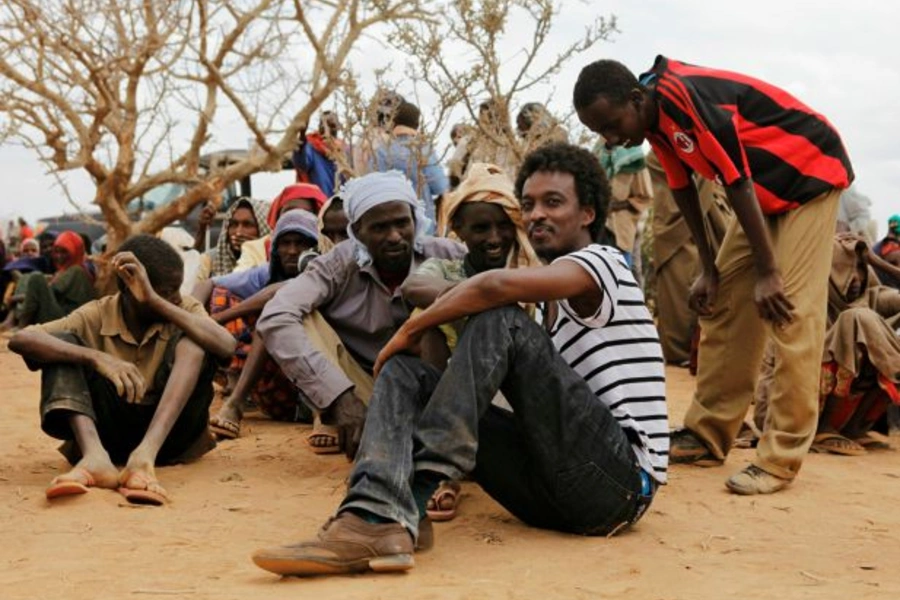 This is a guest post by Claire Wilmot, an intern for the Council on Foreign Relations Africa Program. She is a master of global affairs candidate at the University of Toronto.
Canada's reputation as a country that offers safe resettlement to refugees is in sharp decline. From 1961 until the early 2000s, Canadian immigration policy welcomed both immigrants and refugees, particularly from sub-Saharan Africa. However, Stephen Harper's conservative government has made it increasingly difficult for refugees to resettle in Canada over the past decade. Nevertheless, in the lead up to the October 19 federal elections, immigration policy has not been the subject of public debate and most candidates have remained relatively silent.
The timing of Canada's refugee restrictions couldn't be worse—in June, the United Nations High Commissioner for Refugees (UNHCR) reported that the largest number of people ever recorded, around 60 million, were now displaced. Of these, over a quarter hail from sub-Saharan Africa. As highlighted by the Mediterranean refugee crisis, many are willing to take extreme risks to escape their countries of origin.
In the past, Canada has been receptive to refugees fleeing crises in the Horn of Africa. Canadians originating from Somalia make up the largest percentage of immigrants and refugees of African origin, at 26 percent. Worldwide, the UNHCR estimates one million Somalis are now refugees, and 1.1 million are internally displaced. Half a million Horn of Africa refugees have fled conflict in South Sudan, and 1.3 million South Sudanese who are displaced internally. There are now 350,000 refugees fleeing violence and repression in Eritrea, out of a total population of just six million. Kenya and Ethiopia, both coping with their own challenges of internal displacement, economic decline, and poor infrastructure, are hosting the majority of the Horn's refugees.
The Canadian High Commission in Nairobi processes the majority of applications for Canadian refugee resettlement by people fleeing violence and persecution in East, Central, and the Horn of Africa. Given the severity of civil conflicts occurring across the region, notably in South Sudan and Somalia, this office should be one of the most efficient in terms of processing visas. Instead, wait times for refugees from these countries are triple those from other regions. The average wait time for an individual fleeing persecution in Eritrea, or ethnic violence in Sudan, or the civil conflict in Somalia can expect to wait approximately 3 years for processing, with no guarantee they will be granted refugee status. By comparison, those seeking refugee resettlement from all other regions wait an average of nineteen months.
Right now, about 12,000 refugees are admitted to Canada per year, a number the UNHCR has said falls short of Canada's capacity to absorb refugees. Its hospitality towards refugees has drastically diverged from 1986, when the UNHCR bestowed upon the Canadian people its highest honor for services in support of the forcibly displaced, the Nansen Refugee Award. Human rights observers have condemned new legislation couched in Bill C-51, Canada's controversial "anti-terror" omnibus, which would ease the government's ability to detain and deport refugees, and suspend eligibility for social services for several months after arrival. Canada is also one of the few countries that has adopted Australia's draconian policy of indefinite detention for some refugees who have entered irregularly, which has been internationally criticized.
Under the Harper government, Canada has turned its back on refugees fleeing civil conflict in Africa and elsewhere. For many Canadians, compassionate refugee policy is not only necessary given the scale of the world's refugee crisis—it's a question of Canadian identity. Yet, thus far, refugee and immigration policy hasn't featured as an issue in the upcoming elections.