Closing the Gender Credit Gap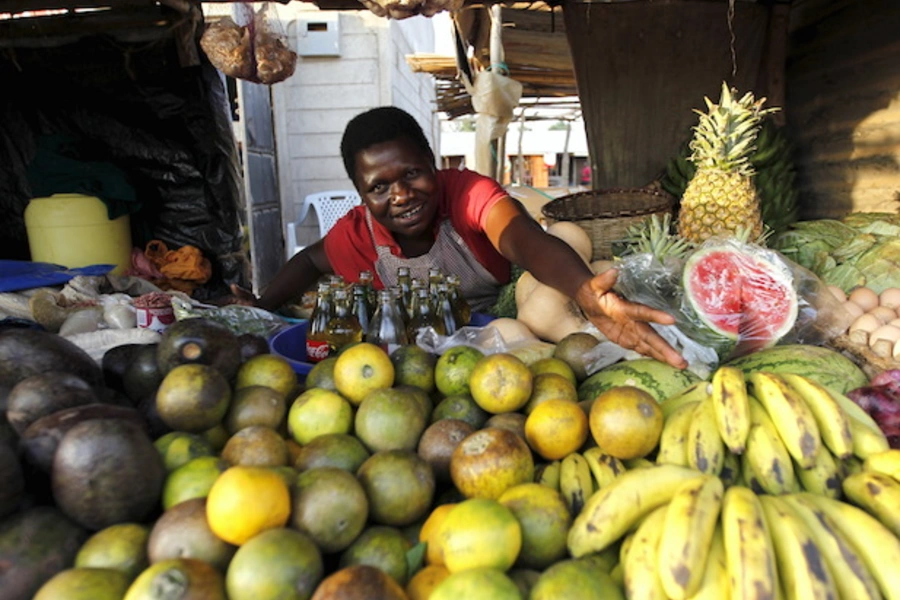 On Labor Day, the governments of the United States and Canada recognize and celebrate the achievements and contributions of workers—female and male alike. And women's economic contributions in these countries are well-documented: the increase in women in the U.S. labor force over the past several decades, for example, has led to more than $3.5 trillion in economic growth.
Yet despite clear evidence that women's economic participation is an important—and largely underutilized—driver of economic growth, in many countries women continue to face barriers that undermine their economic potential, including limited access to credit, savings accounts, loans, and other financial services.
Access to finance is often cited as the greatest constraint for all small and medium enterprises (SMEs) in low-and middle-income countries. Studies show, however, that this challenge is far more acute for women-owned businesses. Eight to ten million SMEs now boast at least one female owner, but according to the World Bank, approximately 1.3 billion women still live "largely outside the formal financial system." The International Finance Corporation (IFC) estimates that at present an approximately $300 billion credit gap exists for female-owned SMEs. In a time of economic turmoil that has shaken markets from China to Greece, ensuring that women can fulfill their economic potential is more important than ever. In a twenty-first century global economy, it is no longer tenable to leave the growth potential of half the world's population untapped.
The economic benefits afforded by promoting women's access to finance are clear. As Goldman Sachs noted in a report released in 2014, Giving Credit Where it is Due, closing the gender credit gap could increase per capita growth rates by more than 110 bp—and per capita income by twelve percent on average—over the next fifteen years. In Brazil and Vietnam, the two countries with the largest gender credit gaps in the world, per capita income could increase by as much as twenty-eight percent. The report also cites another advantage of closing the gender credit gap: "[A]s female labor participation rates rise, countries can reap the benefit of a 'double dividend' as women are more likely than men to use their earnings and increased bargaining power to buy goods and services that improve the family's welfare."
In light of this data, Goldman Sachs and the IFC collaborated to launch the Women Entrepreneurs Opportunity Facility (WEOF) in 2014. The Facility aims to help one hundred thousand women entrepreneurs in emerging markets access capital and other financial services in order to grow their businesses. At the Facility's launch, Goldman Sachs and the IFC committed a combined $150 million to the WEOF out of a targeted total of $600 million.
Encouragingly, the United States government has also thrown its weight behind this approach. During his trip to Africa earlier this summer, President Barack Obama announced that the Overseas Private Investment Corporation (OPIC)—the United States government's development finance institution—would commit $100 million to the WEOF to help finance new projects that will promote women's economic participation and support economic growth abroad.
While the steps taken by Goldman Sachs, the IFC, and now OPIC are encouraging, the gender credit gap worldwide remains far too high. Economic policymakers focused on driving economic growth need to elevate this issue on the global agenda and encourage more investment and innovation in order to close the gender credit gap for good.