Human Rights Safeguards Take a Backseat in New Global Economics Institutions
As states struggle to balance commercial interests with the promotion of human rights, social safeguards in trade and loan agreements—often included at the insistence of Western countries—are increasingly under threat.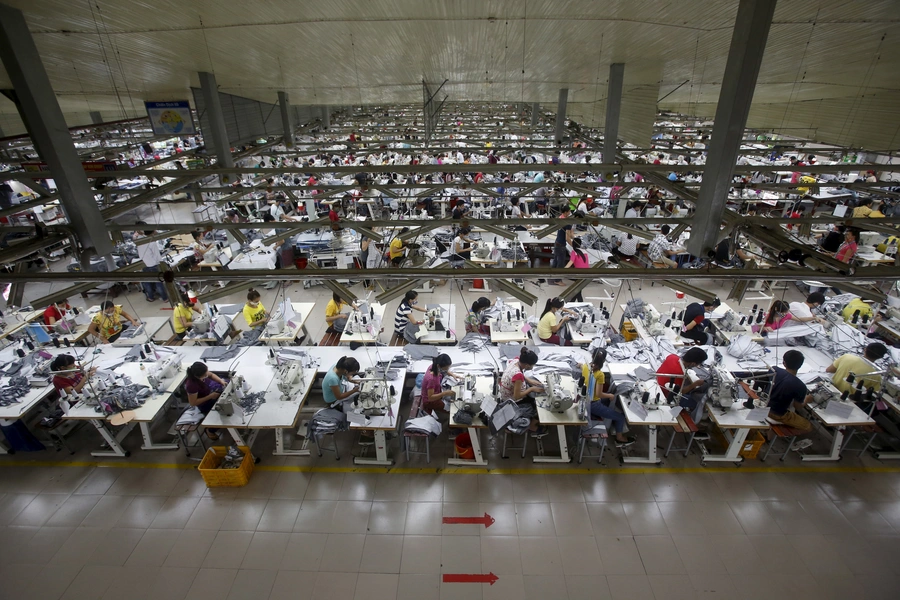 Coauthored with Joshua Okada, former intern for the International Institutions and Global Governance program at the Council on Foreign Relations.
The Universal Declaration of Human Rights (UDHR) will soon celebrate its seventieth birthday, but the world will only offer a disappointing gift: a weak human rights track record. In recent weeks, the United States withdrew from the United Nations Human Rights Council; Saudi Arabia continued to crack down on human rights activists; and Myanmar failed to make any progress on its deal to repatriate Rohingya refugees.
Of more concern, however, has been the wholesale weakening of major international human rights enforcement mechanisms, especially in Asia. As countries around the world pursue rapid economic growth, social safeguards in trade and loan agreements—often included at the insistence of Western countries—have become critical mechanisms for promoting human rights. Such safeguards are increasingly under threat, as semi-authoritarian states in Asia avail themselves of new, competing multilateral development banks (MDBs) and trade agreements that privilege national sovereignty over human rights protections.
Free trade agreements (FTAs) and development bank loans often contain stipulations designed to protect fundamental freedoms outlined in the Universal Declaration on Human Rights (1948) and subsequent UN multilateral conventions. For example, developed economies have leveraged their influence to promote international human rights within FTAs. During the Trans-Pacific Partnership negotiations, for example, the Obama administration compelled Vietnam to reform its labor rights to more closely approximate international standards. Likewise, the World Bank promotes projects that contribute to the realization of fundamental human rights, such as fighting corruption, increasing transparency, and access to health care and education. 
Unfortunately, the United States appears to be relinquishing its role as a proponent of international human rights at the same time that semi-authoritarian states—such as Thailand and Vietnam—reassert their sovereign prerogatives. To be sure, Asian skepticism of human rights is nothing new. When the Association of Southeast Asian Nations (ASEAN) signed the Bangkok Declaration in 1993, its members made clear that sovereignty would trump universal human rights law. What is different today is that the diverse bloc is gaining economic and political clout, enabling its semi-authoritarian members to align with China and others to challenge an established human rights order that suddenly lacks its traditional champion.
According to current GDP growth projections, the ASEAN bloc will boast the world's fourth-largest economy by 2050. As Southeast Asia booms and major global economies attempt to dodge U.S. protectionism, ASEAN member states are increasingly attractive trade partners. The EU is already negotiating bilateral FTAs with Thailand and Vietnam, with additional talks planned for a blockbuster EU-ASEAN FTA.
As the EU expands its regional economic presence, however, it is struggling to balance its commercial interests with its promotion of human rights. When a military coup overthrew Thailand's civilian government in 2014, for example, the EU froze discussions on an economic and political cooperation agreement with the country. But the EU lifted sanctions after only partial government reform efforts. Thailand has continued to resist EU pressure for real political liberalization, setting a date for a general election, but allowing the current prime minister—the leader of the 2014 coup d'état—to remain in office. Meanwhile, an EU-Vietnam FTA remains on the table, even as Hanoi continues to hold over a hundred human rights activists captive. As ASEAN nations become higher value trade partners, the economic interests of the EU, its member states, and other nations are likely to trump international human rights concerns, diluting protections contained within trade agreements.
A similar dynamic is likely to occur in development finance, thanks to the emergence of new MDBs that are not dominated by traditional Western standards of conditionality. Alternatives to Bretton Woods development banks, such as the New Development Bank (NDB), are more congenial than the World Bank or the Asia Development Bank to semi-authoritarian states' concepts of sovereignty. The NDB's 2017-2021 strategy deemphasizes regulatory and institutional reforms and follows domestic laws and procedures on project implementation, rather than international law for cross-border investments. This growing focus on sovereign state prerogatives suggests that multilaterally-funded projects will increasingly turn a blind eye to international human rights standards.
Countries are pivoting toward the NDB because these new institutions promise them greater voice and weight than conventional MDBs and also present fewer challenges to borrowers. As competition heats up, the World Bank appears to have tempered some of its safeguard policies. While its new 2016 Environmental and Social Framework included goals important to human rights, the World Bank also placed more responsibility on borrowers, and gave them more leeway to police themselves. This left some human rights groups concerned that borrowers will ignore the safeguards. In part, this allows the Bank to align itself more closely with the NDB's emphasis on sovereignty, so that states may follow domestic standards instead of international ones.
The struggle for universal human rights has long been fought on multiple fronts. Two of the most important battlefields have been trade agreements and development finance, where Western powers, led in the past by the United States, have used economic incentives as leverage to press for fundamental protections. The emerging landscape of FTAs and development banks in Asia places these gains at risk, by allowing semi-authoritarian states to weaken the modest protection mechanisms supported by institutions like the World Bank, or by Western-framed FTAs.
As the United States abdicates its global leadership role, the EU and other traditional proponents of universal human rights face a choice and a predicament: whether to hold the line on international standards or to cede their values in the pursuit of narrow, short-term material gain. Given its large voting share in the World Bank, the EU has the power, should it choose to use it, to ensure strict protections within projects co-financed by the AIIB or the NDB. It has similar leverage within an EU-ASEAN free trade pact, in which human rights and labor protections should be thoroughly discussed. Here's hoping that the EU, on its lone journey without the United States, makes the right choice: upholding multilateral efforts to protect international human rights in the face of growing regional assertions against them.