Marcos Jr. Tries to Escape Duterte's Legacy, But Can He Be Trusted?
Philippine President Ferdinand Marcos Jr. has taken differing policy approaches from his predecessor, Rodrigo Duterte.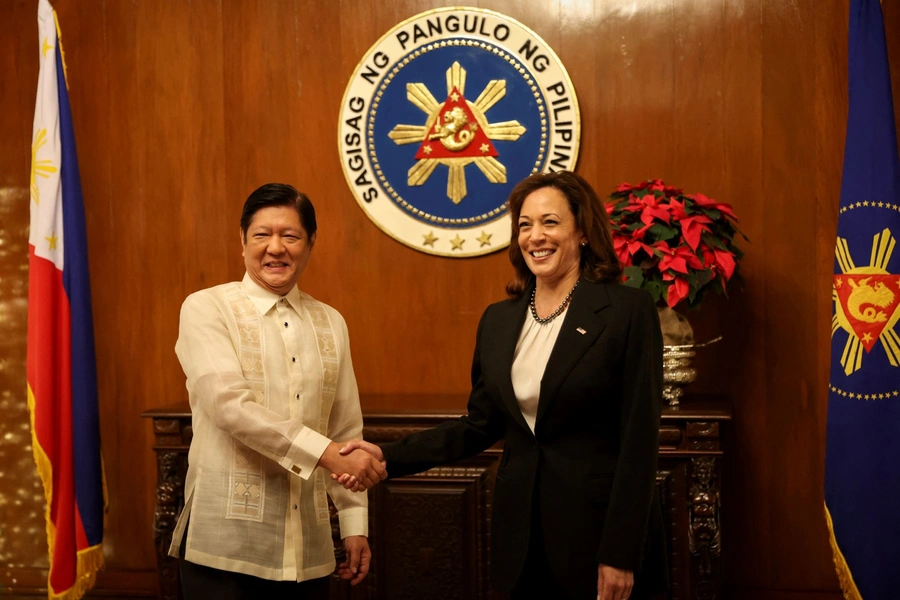 Despite coming to power as the son of a brutal dictator, via a campaign rife with disinformation and whitewashing of his family's past, Philippine President Ferdinand Marcos Jr. has thus far tried, to a significant extent, to break with his predecessor, the brutal and often unhinged Rodrigo Duterte. He has particularly made this break on foreign policy, but also on many domestic policies, giving hope that, surprisingly, Marcos Jr. might prove a bulwark against the greater erosion of the rule of law in the Philippines.
Coming into office, it seemed likely that Marcos Jr. would oversee the continual degradation of the rule of law and the growing impunity of powerful people in the Philippines. The country's rule of law, never strong, was dramatically undermined by Duterte's brutal drug war and his attacks on the judiciary, the media, and other institutions. On the campaign trail, Marcos Jr. seemed sympathetic to Duterte's actions (Marcos Jr.'s vice president is Duterte's daughter.) He also had a highly complicated relationship with the United States, to say the least. Until the Biden administration gave him diplomatic immunity, Marcos Jr. faced the possibility of arrest if he stepped foot in the U.S. because he was still held in contempt of court in a longstanding Hawaii case dealing with his family's past plunder.
Yet Marcos Jr. has significantly shifted the Philippines' foreign policy—and its domestic policies as well. For more on the shift, see my new article for World Politics Review, available here.