Meaningful Climate Action Requires Taking Africa's Needs Seriously
Climate policy should be an integral facet of relations between Africa and the West.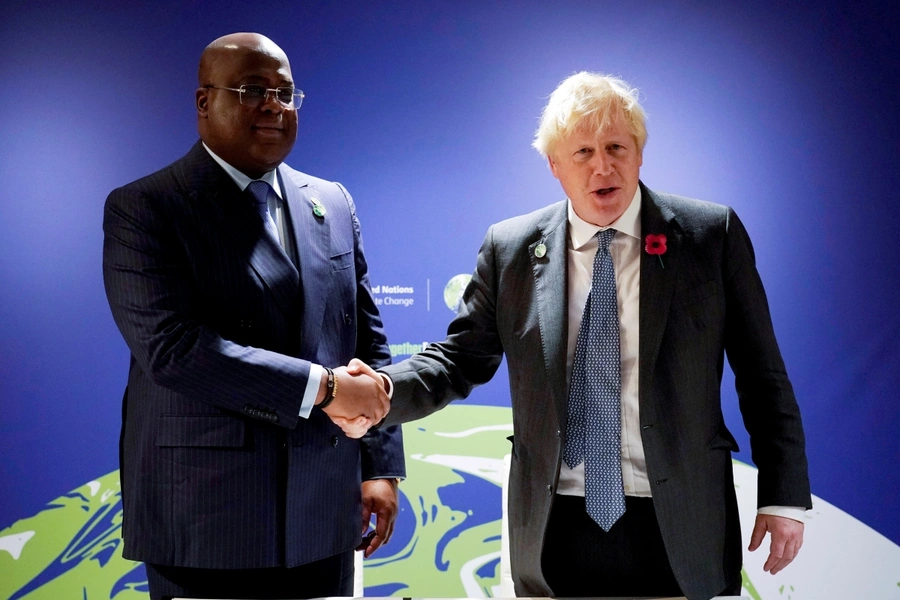 As the world debates the successes, failures, and omissions of the UN Climate Change Conference (COP26) in Glasgow, one inescapable conclusion is that Africa's needs should be elevated on the global climate agenda. African leaders went into the conference with a clear agenda about the urgency of support for adaptation, the centrality of expanding access to power for Africans, and the overall need for partnering with African states on equal footing if the world is to have a realistic hope of saving itself. Major emitters, including the United States, should be crafting sustained responses and integrating climate priorities more effectively into the U.S.-Africa policy agenda in order to drive more meaningful progress by COP27, to be held in Egypt next year.
It is often noted that Africa, despite having contributed little to climate change—carbon dioxide emissions from sub-Saharan Africa account for less than 3 percent of the cumulative global total—is bearing the brunt of its consequences. A glance at the news from the continent bears this out: drought is pushing northern Kenyan communities to the brink; thousands of coastal residents in Ghana were displaced by surging tides; and South Africa is attempting to restore the natural ecology of the mountains in and around Cape Town to avoid a repeat of 2018's dire water shortage. The costs of adaptation measures will only rise over time, but year after year wealthy countries have disbursed only a fraction of what they have pledged to help Africa with adaptation.
At the same time, energy poverty in Africa remains a critical issue. Current demographic and economic trends predict that the problem will get worse over the next ten years. No realistic climate agenda can expect Africans to forego the opportunities inextricably linked to access to power. The notion that renewable energy alone can respond to urgent African needs is wishful thinking, but so too is the idea that a genuine transition strategy for growing African economies will materialize without more thoughtful coordination and financing support.
For the United States, a concerted effort to build on the Biden administration's first year of climate diplomacy and action in Africa makes sense, both in the context of U.S. interests in preventing catastrophic warming and in establishing stronger relationships with African states. As the continent continues to cope with the effects of a warming planet, climate policies in Washington will shape African perceptions of the United States. A more active and strategic U.S.-Africa policy could include ramping up support for Power Africa, which can be used to increase energy access and support clean-energy transition strategies. Policymakers in Washington could also develop targeted policies aimed at ensuring that ambitious plans to stop deforestation translate into sustainable protection on the ground. But with competing security and economic priorities, it will take discipline and persistent leadership to ensure that these issues receive high-level attention backed by meaningful action.