Nigerian Human Rights Activist Omoyele Sowore Released on Bail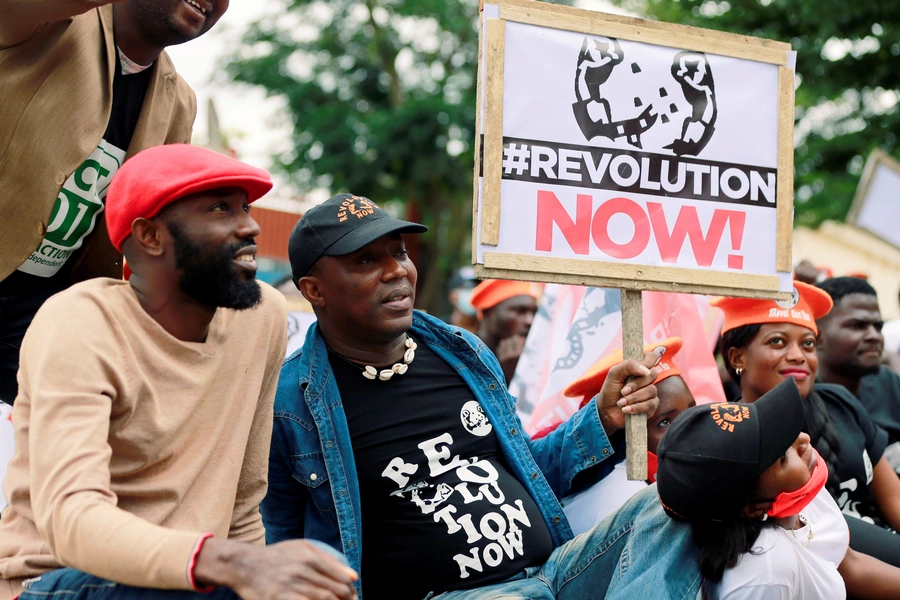 In Nigeria, causation of arrests and release are murky, and the rumor mill operates overtime. Some Nigerians are suggesting that Omoyele Sowore was released because the authorities are aware of the stronger human rights emphasis of the Biden administration and wanted to start off on the right foot with the new administration.
Sowore is a well-known Nigerian human rights activist and strong critic of the Buhari administration and of Nigeria's political economy in general. He is the founder of Sahara Reporters, a well-regarded news agency based in New York. He is a U.S. permanent resident and his wife and children are U.S. citizens. In 2017, he ran for the Nigeria presidency as fierce critic of the status quo, though he received few votes.
The Buhari administration and Nigeria's "movers and shakers" generally regard Sowore as a thorn in their side. He has been arrested for "treason" for calling for nonviolent "revolution." He was finally released on bail after human rights activists made his case a cause célèbre with the support of Sen. Bob Menendez (D-NJ), among others.
On December 31, 2020, Sowore was re-arrested in Abuja along with four other activists following a small demonstration denouncing police and other violations of human rights. This time, he was charged with unlawful assembly, criminal conspiracy, and inciting a public disturbance. But, on January 12, the Chief Magistrates Court in Abuja ordered his release on bail, and the police complied. The court set Sowore's bail at N20 million ($52,459).
The police and other Nigerian security services frequently ignore court orders, especially in high-profile political cases. Why, this time, did they allow Sowore to be released? Parts of the Buhari administration are well aware that the incoming Biden administration will be more concerned about human rights than its predecessor. Further, Sen. Menendez, a strong supporter of the Biden presidential candidacy, is the incoming chair of the powerful Senate Foreign Relations Committee. It is likely that at least a part of the Buhari administration advocated for Sowore's release to cultivate good relations with the Biden administration.