Women This Week: First Woman President Sworn Into Office in Honduras
Welcome to "Women Around the World: This Week," a series that highlights noteworthy news related to women and U.S. foreign policy. This week's post covers January 27 to February 4.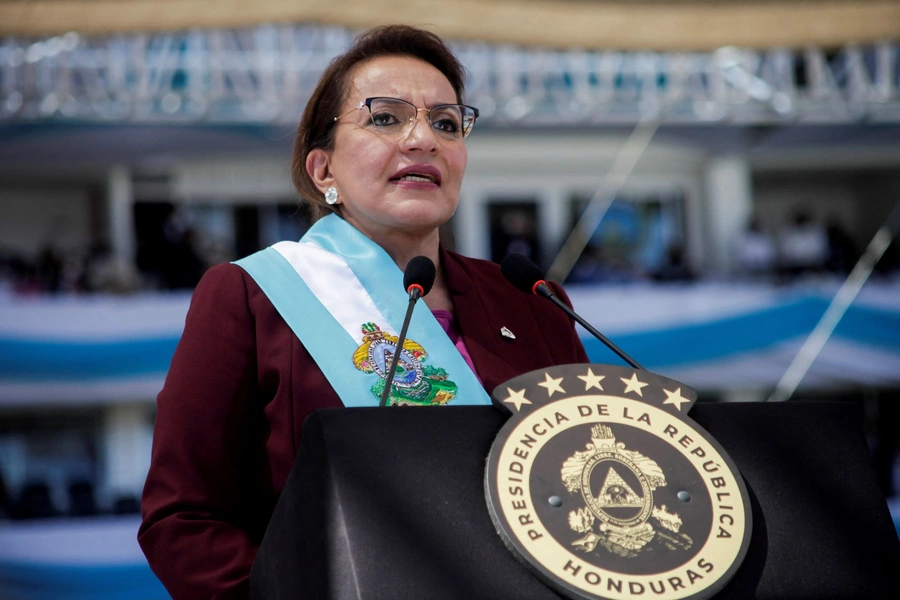 Xiomara Castro Becomes First Woman President of Honduras
Xiomara Castro was sworn into office last week as the first woman president of Honduras. A left-wing politician who won the presidential election last November, she must contend with a deeply divided congress, entrenched political corruption, and high poverty levels. In her inauguration speech, Castro called for fighting death squads, organized crime, and drug trafficking, as well as ending the silence around femicides. Castro helped lead the protest movement that emerged after the 2009 coup against her husband, former President Manuel Zelaya. Castro succeeds former President Juan Orlando Hernandez, who has alleged connections to drug trafficking but has not been charged with any crime.
Six Women's Rights Activists Reported Missing in Afghanistan
The United Nations voiced concern for the well-being of six women's rights activists in Afghanistan who have been reported missing in recent weeks. Two of the missing activists, Tamana Zaryabi Paryani and Parawana Ibrahimkhel, disappeared from their homes just days after participating in a protest that called on the Taliban to respect women's rights. The Taliban denies detaining any of the missing women, but Paryani posted a video to social media before her disappearance in which she said, "Help, the Taliban have come to my house." Meanwhile, the United Nations also expressed concern after receiving credible reports of more than one hundred extrajudicial killings carried out by the Taliban or Taliban affiliates since last August. Separately, some public universities in six provinces resumed classes this week, and small numbers of women reportedly attended classes. The Taliban had previously announced that girls' high schools would reopen by late March. 
International Olympic Committee President to Meet With Peng Shuai This Month
Thomas Bach, president of the International Olympic Committee (IOC), announced he will meet with Peng Shuai later this month. Peng, a Chinese tennis player who accused former Chinese Vice premier Zhang Gaoli of sexual assault last year, disappeared from public view for weeks following her allegation. Bach said that Peng will enter Beijing's "closed loop" at the 2022 Winter Olympic Games for the meeting. Bach also said that he and the IOC would support Peng if she asked them to investigate her allegation. Critics have accused the IOC of failing to respond adequately to Shuai's disappearance. Almost two months after making her initial allegation, Peng denied ever accusing Zhang of sexual assault.