Women This Week: Iranian Climber Competes Without Headscarf, Some Fear Reprisals
Welcome to "Women Around the World: This Week," a series that highlights noteworthy news related to women and U.S. foreign policy. This week's post covers October 15 to October 21.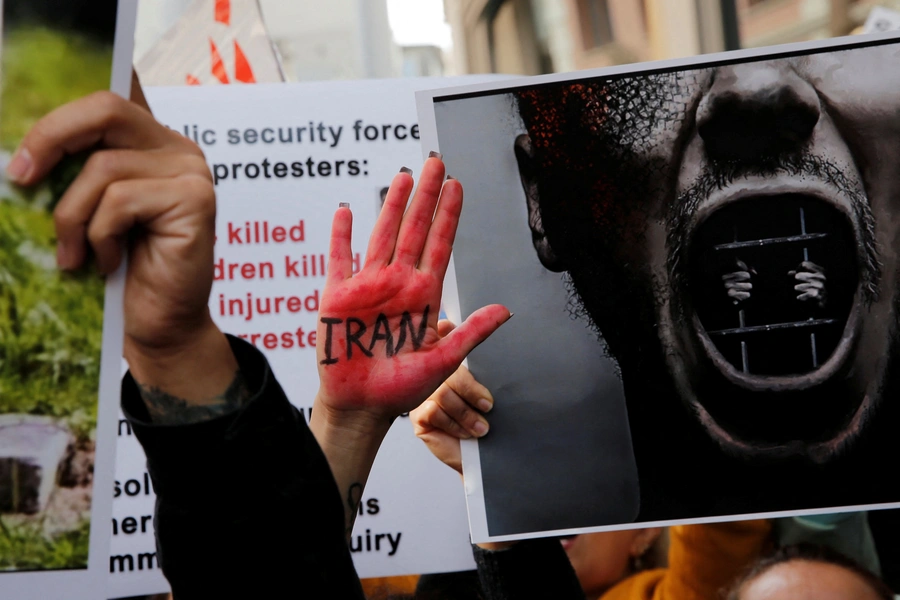 Protestors Find A Hero in Elnaz Rekabi
Iranian rock climber Elnaz Rekabi competed in the final day of the Asian Championships in Seoul on Sunday without wearing a headscarf, a violation of the Islamic Republic's strict dress code that requires female athletes representing the county abroad to wear a hijab. Pictures and videos exploded across social media and hundreds of people lined the streets to welcome her back to Iran following the competition, chanting "Elnaz the hero." Shortly before her return, Rekabi wrote on social media that she had "unintentionally" competed without a headscarf and apologized for "getting everybody worried." The head of Iran's National Olympic Committee has stated that there is no punishment forthcoming for Rekabi, but rights groups believe she is being held against her will and that her confession was made under duress. The Iranian government has a history of forcing activists to make coerced confessions.
UN Reports Detail Sexual Violence in Ukraine and Haiti
The United Nations released two reports this week which document the alarming use of sexual violence by armed groups in Ukraine and Port-au-Prince, Haiti. The Ukraine report, conducted by the Independent International Commission of Inquiry on Ukraine, examined war crimes and violations of human rights and international humanitarian law in four regions of Ukraine between late February and March 2022. Investigators found numerous instances of rape and other forms of sexual violence committed by Russian armed forces, with victims ranging from four to eighty-years-old. The Port-au-Prince report, jointly written by the United Nations Office in Haiti and the Office of the United Nations High Commissioner for Human Rights, is focused on the use of sexual violence by armed gangs to "instill fear, punish, subjugate and inflict pain on the local population." In both reports, investigators emphasize the need for medical and psychological resources for victims and additional accountability measures.
Sweden Abandons Feminist Foreign Policy
Sweden's newly elected right-wing government announced that the country has terminated its "feminist foreign policy" agenda. Created in 2014 and championed by then Foreign Minister Margot Wallström, the policy explicitly placed the promotion of gender equality and women's rights at the center of Sweden's diplomatic agenda. It was the first of its kind in the world. In the years since, multiple countries have followed Sweden's example, adopting policies similarly crafted around gender equality. Foreign Minister Tobias Billström made assurances that the government will still hold gender equality as a "core value," but argued that, "labels on things have a tendency to cover up the content." Information about the policy has already been removed from government platforms.
Caroline Kapp is a research associate working with the Women and Foreign Policy program at the Council on Foreign Relations.