Women This Week: New Realities for Women in Afghanistan
Welcome to "Women Around the World: This Week," a series that highlights noteworthy news related to women and U.S. foreign policy. This week's post covers August 19 to August 26.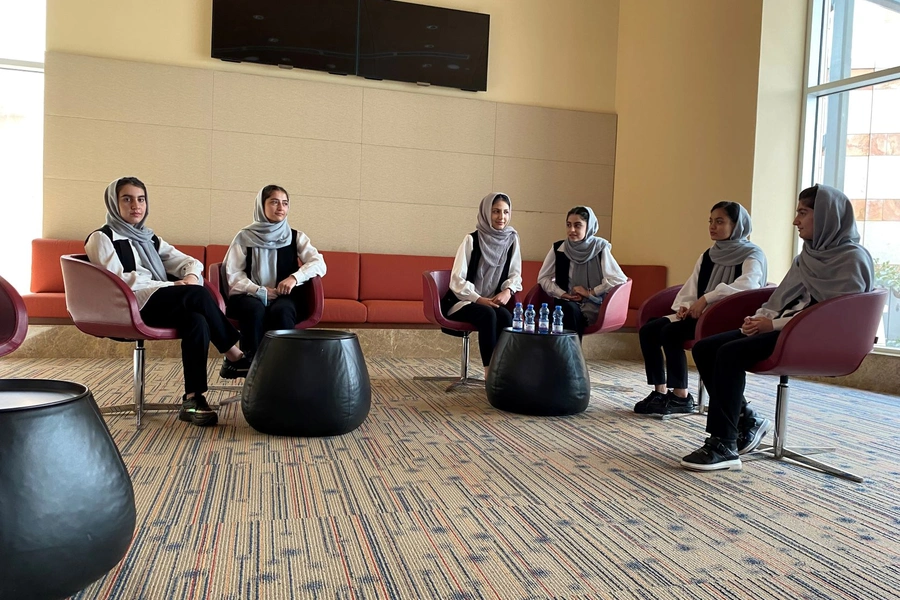 Afghan Women Flee as Taliban Advises Women to Stay Home
Evacuations continue for women seeking to leave Afghanistan following the Taliban's takeover of the country. Among these women are five members of the Afghan girls robotics team. They arrived in Mexico this week following calls for their evacuation; other members of the team fled to Qatar last week. Meanwhile, the Taliban announced that women will be allowed to work and attend school—unlike the last time they were in power. However, Taliban officials directed that for now women should stay home, on the grounds that Taliban forces are untrained and may hurt women. Human rights groups question whether the Taliban will ever reverse this supposedly temporary stay-home policy.
New U.S. Sanctions on Eritrean Official for Tigray Human Rights Abuses
The United States issued new sanctions against Filipos Woldeyohannes, chief of staff of the Eritrean Defense Forces (EDF), accusing the EDF of committing a range of human right abuses, including massacres, rapes, and deliberate shootings of civilians. Two weeks ago, Amnesty International released a report contending that the EDF and other forces supporting the Ethiopian government in its civil war against Tigrayan rebels have adopted a strategy of committing sexual violence against women and girls in Tigray, constituting war crimes and potentially crimes against humanity.
Haitian Women at Risk of Gender-based Violence Following Earthquake
After the devastating 7.2 magnitude earthquake struck Haiti on August 14, Haitian women are once again fearing for their physical safety as they seek refuge in crowded camps. Human rights groups have called on the Haitian government and international aid organizations to ensure their disaster response sufficiently protects displaced girls and women. Following the 2010 earthquake that killed more than two hundred thousand people, Haitians accused international aid workers of sexually abusing them, and sexual violence spiked in camps housing displaced people, largely due to the lack of private washing facilities and adequate lighting.