Women This Week: Taliban Renege on Promise to Let Girls Attend Secondary School
Welcome to "Women Around the World: This Week," a series that highlights noteworthy news related to women and U.S. foreign policy. This week's post covers March 19 - April 1.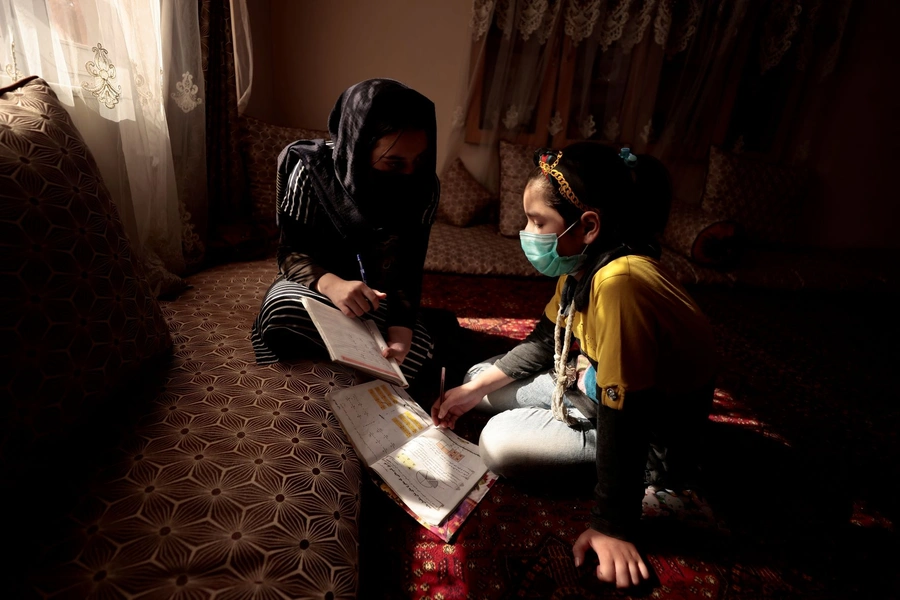 In Sudden Reversal, Taliban Prevent Girls From Attending Secondary School
Two days after the Taliban promised that girls would be able to attend secondary school, the Taliban reversed their decision. Since the Taliban takeover of Afghanistan in August 2021, most girls have been unable to attend secondary schools due to the Taliban's restrictions. Analysts speculate that the reversal could indicate a split within the Taliban's ranks about girls' education. Meanwhile, the Taliban issued new guardianship rules for women. Afghan women report being unable to enter government buildings or go to medical appointments without being chaperoned by a male relative. Reports also emerged that the Taliban prevented dozens of women from boarding flights because they were not accompanied by a male guardian.
U.S. President Joe Biden Marks Trans Day of Visibility With New Policy Measures
The Joe Biden administration marked Transgender Day of Visibility on March 31 by announcing new policies aimed to support transgender people. Some of the measures concern facilitating travel for transgender and nonbinary Americans. For example, American citizens will soon have the option to select X to mark their gender on U.S. passport applications, and new airport screening procedures are intended to make transgender travelers' experiences less invasive. Other measures the Biden administration announced are directed at improving the mental health of transgender children by providing online resource guides in addition to trainings for experts and school leaders. These policies come amid a series of state initiatives and legislative efforts restricting LGBTQ+ rights. 
Gender-Based Violence Presents Grave Challenge in Iraq
Murders of women and girls are reportedly on the rise in Iraqi Kurdistan. Eleven women were killed in the first two months of 2022, and the number of women killed rose from twenty-five in 2020 to forty-five in 2021, according to the Kurdish General Directorate for Combating Violence Against Women. UNICEF reports similar findings across Iraq, pointing to an increase in gender-based violence from 2020 to 2021. Meanwhile, Human Rights Watch released a new report that accuses the Iraqi police and armed groups of committing numerous acts of violence against LGBTQ+ Iraqis. The report says that the Iraqi government has failed to pursue justice for LGBTQ+ victims of violence, leading to widespread impunity for these crimes.