Women This Week: U.S. Supreme Court Will Likely Overturn Roe v. Wade
Welcome to "Women Around the World: This Week," a series that highlights noteworthy news related to women and U.S. foreign policy. This week's post covers April 30 to May 6.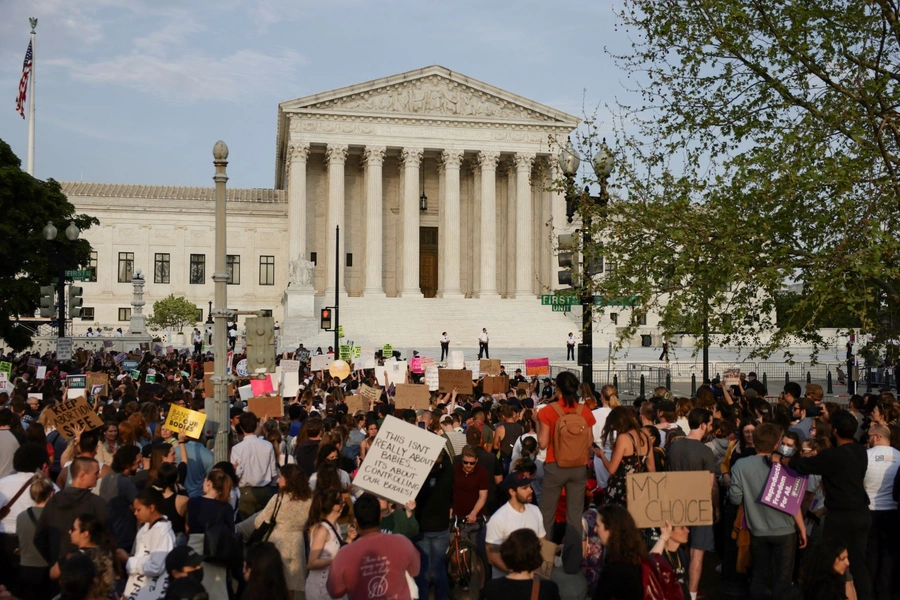 Leaked U.S. Supreme Court Opinion Suggests Roe v. Wade Set to Be Overturned
Earlier this week, Politico published a leaked draft of the U.S. Supreme Court majority opinion on Dobbs v. Jackson Women's Health Organization. If the draft opinion is finalized, the Supreme Court will overturn Roe v. Wade, which currently guarantees the right to an abortion across the United States. Thirteen states have passed so-called trigger laws that would outlaw abortion as soon as Roe is overturned; in four of these states, the bans would take immediate effect. Though all thirteen trigger laws allow abortions in cases of life-threatening pregnancies, many of them do not provide exemptions for pregnancies resulting from rape or incest. Chief Justice John Roberts confirmed that the leaked draft was authentic, but noted that it did not constitute a final decision. Roberts also called for an investigation into the source of the leak. In response to the leaked draft, thousands of people around the country have protested the Supreme Court's likely decision, while anti-abortion demonstrators have taken to the streets in celebration.
Afghan Girls Hoping to Attend Secondary School Gain Allies in Some Muslim Clerics
The Taliban's recent decision to renege on its earlier pledge to let Afghan girls attend secondary school has been met with protests and direct appeals to the Taliban to change course. In recent weeks, some Muslim clerics, including clerics generally aligned with the Taliban, have called for the reinstatement of secondary school girls' education. One Afghan cleric issued a fatwa in favor of secondary school girls' education, while others have directly reached out to Taliban officials. In late April, high-profile Pakistani cleric Mufti Taqi Usmani wrote a letter to the Taliban urging them to permit girls to attend gender-segregated secondary schools. Some prominent Taliban leaders, including the interior minister and the Taliban's deputy leader, reportedly favor opening secondary schools to girls..
Argentine Nuns Allege Archbishop Committed Gender-Based Violence
Eighteen nuns from the San Bernardo Convent in Salta, Argentina have accused Archbishop Mario Antonio Cargnello and other church leaders of gender-based violence. A court hearing concerning the nuns' allegations was planned for this week, but had to be rescheduled to an unspecified later date because Cargnello had to attend the Episcopal Conference of Argentina. The Vatican sent Bishop Martín de Elizalde to investigate the nuns' complaints, but he was later named a defendant in the case for allegedly permitting, but not perpetrating, the abuse. In response to the allegations, multiple Argentine feminist groups demonstrated at the San Bernardo Convent to show solidarity with the nuns.