South Korea's Leader Makes Bold Effort to Enhance the Prospects for Peace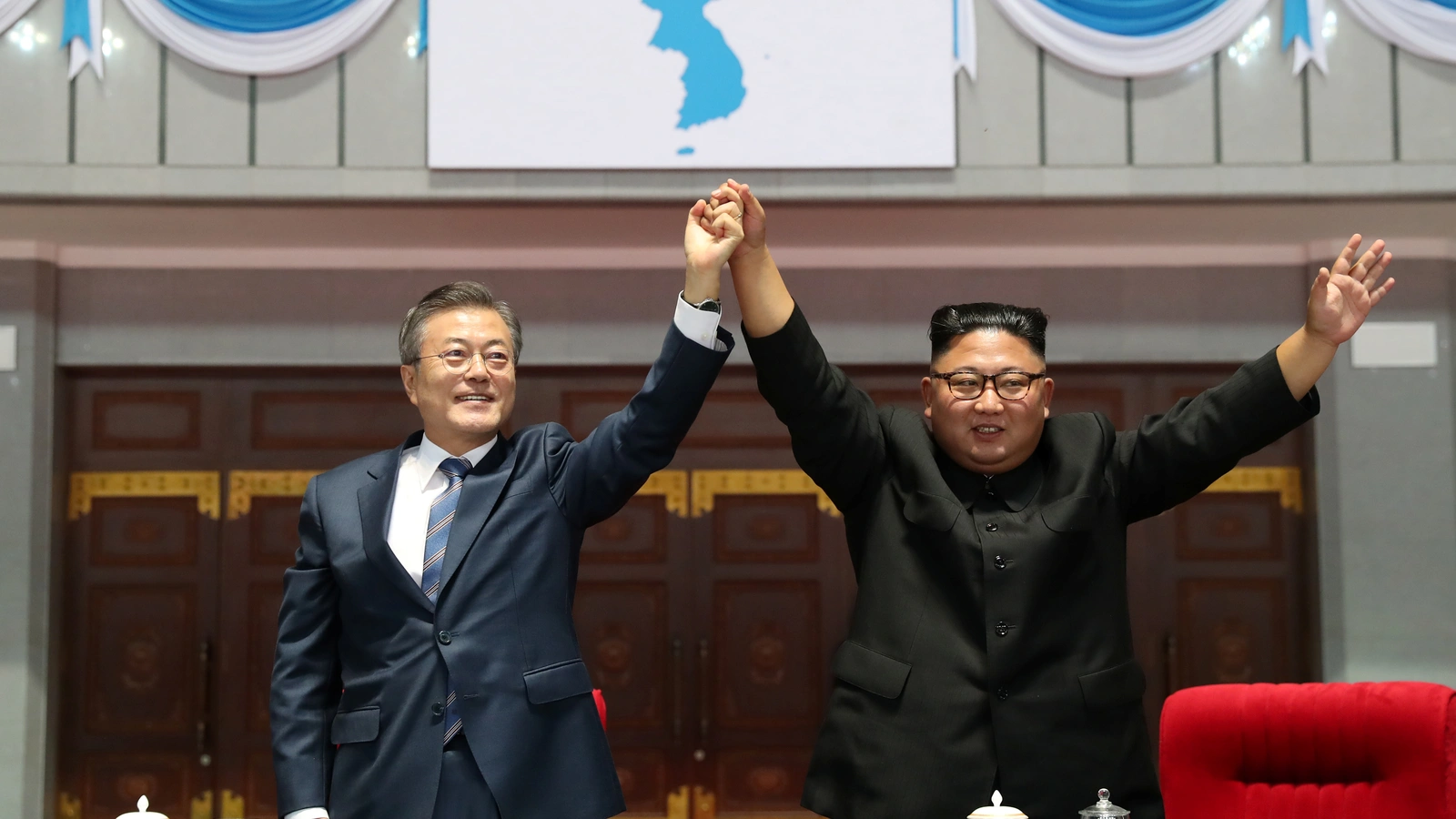 South Korea's President Moon Jae-in has had more success than many expected in Pyongyang for his third summit with North Korea's Chairman Kim Jong-un.
September 19, 2018 4:15 pm (EST)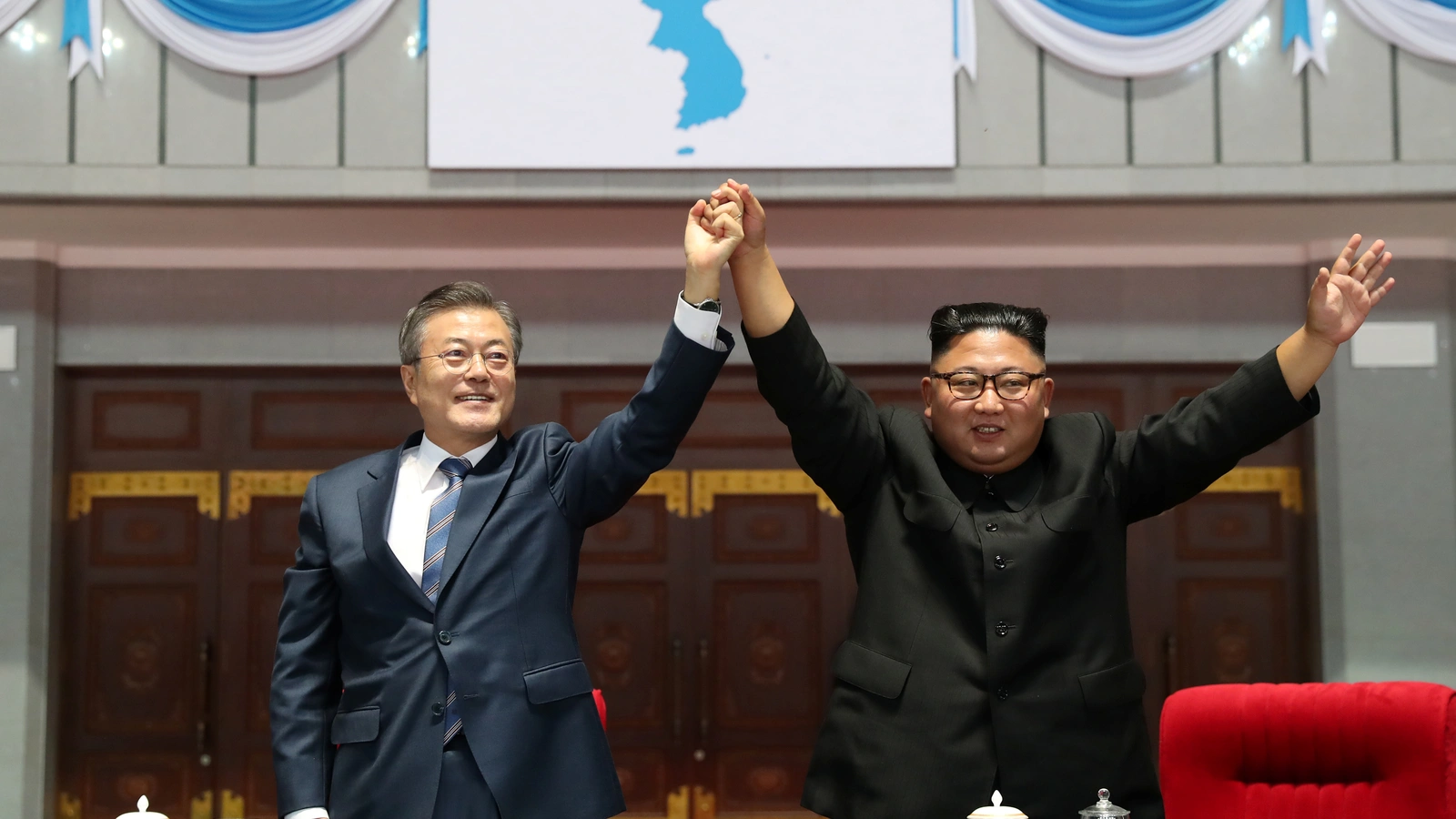 Article

Current political and economic issues succinctly explained.
South Korea's President Moon Jae-in has had more success than many expected in Pyongyang for his third summit with North Korea's Chairman Kim Jong-un, which has yielded an agreement on military tension-reduction measures and a broader agreement on expanded inter-Korean cooperation measures and steps toward denuclearization. The progress suggests that Kim Jong-un is serious about taking practical steps to reduce inter-Korean tensions and move closer to peaceful coexistence. Most importantly, Moon got enough cooperation from Kim on denuclearization to open the possibility of renewed momentum in U.S.-North Korea talks. 
But there are still many questions to be answered, including the relationship between inter-Korean economic cooperation, tension-reduction, and denuclearization, North Korea's final asking price for the measures proposed, and whether initial the inspection of limited components of North Korea's nuclear and missile programs can be expanded sufficiently to achieve denuclearization.
A big surprise get for Moon on the nuclear front was Kim's pledge to allow international inspectors to monitor North Korea's abandonment of a missile site at Tongchang-ri and to return to Yongbyun. Both measures have long been advocated as essential first steps to restore a pathway toward a monitored and verified denuclearization, even if they raise concerns that North Korea is giving away only items that have limited value as a result of North Korea's progress in nuclear development. Moon's ability to secure agreement on these items clearly demonstrates North Korea's acceptance of the nuclear issue as central item on the inter-Korean agenda, even as it remains a critical issue in U.S.-North Korea relations.
Another positive development is the exchange of pledges to implement tangible tension-reduction measures along the demilitarized zone, which constitute first steps in building confidence and reducing the hair-trigger risk of conventional military conflict on the Korean peninsula. Such steps were first envisioned in the 1992 inter-Korean Agreement on Reconciliation, Nonaggression, Exchanges, and Cooperation (the Basic Agreement), but have finally been revived in the 2018 Panmunjom Declaration. These are essential steps that, if they continue, would eventually justify the idea of an end-of-war declaration on the Korean peninsula.
Inter-Korean agreement on rebuilding of railways, establishment of a permanent family reunion center at Mount Kumgang, and expansion of inter-Korean culture and sports exchanges also go further than expected, especially to the extent that they clearly contravene the existing UN-mandated international economic sanctions regime against North Korea and thus would still require substantial progress toward denuclearization before sanctions can be lifted. South Korean enthusiasm for economic cooperation may conflict with U.S. expectations for continuation of international sanctions if North Korea drags its feet too much on denuclearization.  
     
But the most surprising item in the Pyongyang Declaration was the expression of Kim Jong-un's intent to meet Moon once again in Seoul by the end of the year. This is a bold move by Kim Jong-un that could become the most serious signal yet that North Korea is prepared to leave behind its isolation and join the world. But a Kim visit to Seoul could also be divisive, both because it would be the biggest step yet in normalizing Kim Jong-un as an international leader despite the country's horrific human rights record and because a premature visit to Seoul by Kim could be a trigger for renewed political polarization in South Korea over how far to go with the North.
Moon's heaviest lift and biggest challenge going into the Pyongyang summit, however, is the question of whether he is successful in facilitating progress in U.S.-North Korea relations. The answer to that question will come not in Pyongyang, but in New York, when Moon meets Trump next week to share his accomplishments from Pyongyang. Only then we will know not only what Kim has been willing to put on offer, but also the asking price for North Korean nuclear cooperation and tension reduction measures and whether the U.S. is willing to buy in to the inter-Korean peacebuilding process.