Aliyu Mohammed Gusau Named Nigeria's Defense Minister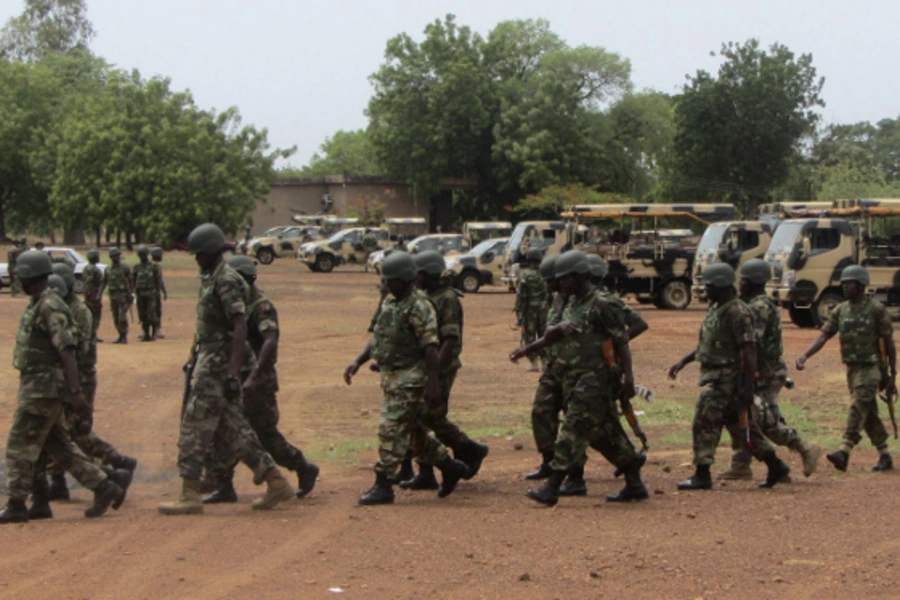 Approximately 1,300 people have been killed since the beginning of the year, and 130 in the first week of March, in violence associated with "Boko Haram" in northern Nigeria. The carnage is accelerating. President Goodluck Jonathan's counter-terrorism strategy would appear to be failing, and one northern governor (among others) is saying that "Boko Haram" fighters outgun the government's troops. If Jonathan is not looking for another approach, he should be.
The appointment of Aliyu Mohammed Gusau as defense minister may be a step in that direction. A retired lieutenant general, Gusau was born into the northern establishment in 1943 in Gusau, Zamfara state, he has served as director of military intelligence, chief of army staff, and national security advisor (to President Olusegun Obasanjo and briefly to his successor, Umaru Y'Adua). He is close to former military chief of state Ibrahim Babangida, who also remains a powerful figure, and to David Mark, the president of the Senate. A major figure from the days of military government, Gusau is known to be highly competent and highly disciplined. He has been a presidential candidate before and probably still has presidential ambitions.
I have seen no credible accusations that he has been involved in human rights violations, though like every powerful figure in the north there is speculation (irresponsible, in my view) that he is somehow connected to Boko Haram. In fact, as a pillar of the northern establishment, a military man, and a Nigerian nationalist who has been deeply involved in Nigerian governance for most of his life, "Boko Haram" would likely assassinate him if it could.
As I have blogged before, Aliyu Mohammed is reported in the Nigerian media to have set conditions for his return to government. These conditions include a free hand to reorganize the security services, including the military. The military service chiefs would report directly to him. He also requires adequate funding and for the administration to show the political will to address Nigeria's security challenges.
If President Jonathan has accepted these conditions, substantial power will accrue to Aliyu Mohammed as defense minister, who has never been part of Jonathan's inner circle. Aliyu Mohammed has the experience and the intellectual flexibility to chart a different path forward in the north.