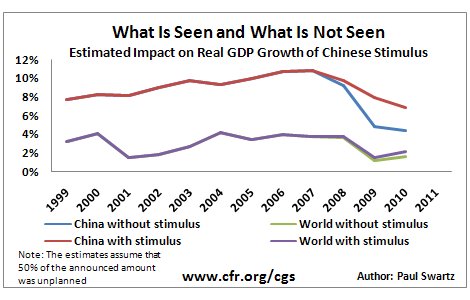 In a move intended to counter slowing economic growth, China announced its largest ever fiscal stimulus plan of four trillion yuan ($586 billion). The two year package, which includes spending on health care, education, and infrastructure projects, was welcomed by economists and investors who hope that China can serve as a locomotive for the world. Should the rest of the world follow suit with large fiscal stimulus plans of their own?
Batson: China Sets Big Stimulus Plan In Bid to Jump-Start Growth
Economist: China Seeks Stimulation
Elegant: A New Deal for China?
Münchau: Fiscal policy is Our Most Potent Instrument
Brookings: If, When, How-A Primer on Fiscal Stimulus