Cyber Week in Review: October 23, 2020
Iran and Russia target upcoming U.S. elections; DOJ files antitrust lawsuit against Google; DOJ indicts six Russian GRU officers for involvement in cyberattacks; Sweden bans Huawei and ZTE from 5G networks; and the EU sanctions APT28 for attacks on German parliament.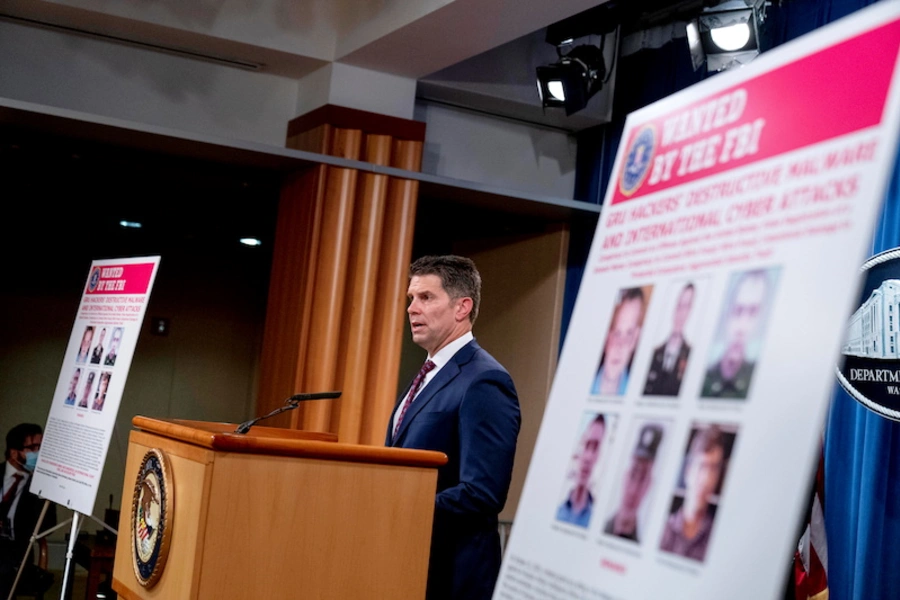 Iran and Russia Target Upcoming U.S. Elections
On Wednesday, U.S. officials announced that Iran and Russia had obtained U.S. voter registration information and are using it to influence the upcoming presidential election. U.S. officials publicly blamed Iran [PDF] for sending thousands of emails meant to intimidate voters and cast doubt on the security of mail-in ballots, an accusation which Iran has denied. Officials also accused [PDF] Russia of targeting U.S. state and local government networks, reportedly breaching county systems in California and Indiana. Russia's intentions are unclear. There is no evidence that the systems that tally votes or the votes themselves have been altered, but U.S. officials warned that Russia may use their position in the network to deface websites or steal and release documents to undermine confidence in the democratic process.
DOJ Files Antitrust Lawsuit Against Google
On Tuesday, the DOJ filed a lawsuit [PDF] against Google alleging that the tech giant unlawfully maintained monopolies in search and search advertising through a series of exclusionary contracts and agreements. The primary agreement under scrutiny is a partnership with Apple, whose Safari browser automatically returns search results and ads from Google. The lawsuit brands Google as the "gatekeeper for the internet," mirroring language in a recent House Judiciary Committee report [PDF] condemning big tech companies for monopolistic behavior. Google criticized the lawsuit, arguing that anti-trust actions will harm—not help—American consumers who benefit from Google's free services and investments in innovation.
DOJ Indicts Six Russian GRU Officers for Involvement in Cyberattacks
On Monday, the DOJ indicted six GRU officers for being responsible for sophisticated cyberattacks that caused billions of dollars in damage globally. The indictment accuses the officers of participating in attacks on Ukraine's critical infrastructure, leading hack-and-leak campaigns against Emmanuel Macron's 2017 campaign, spreading NotPetya malware, and hacking networks associated with the 2018 Winter Olympics. John Demers, the Assistant Attorney General for National Security, said that the latest charges provide a useful lens for evaluating Russia's recent offer for a "reboot" in cyber relations.
Sweden Bans Huawei and ZTE from 5G Networks
Citing potential security threats and technology theft issues, Sweden banned Chinese telecommunications firms Huawei and ZTE from its 5G network ahead of an upcoming spectrum auction. Foreign nationals will also be prohibited from operating or maintaining critical networks. The ban prompted sharp rebuke from the Chinese government. Chinese Foreign Ministry spokesperson Zhao Lijian accused Sweden of using unsubstantiated national security concerns as an excuse to slander and oppress Chinese companies and cautioned that Swedish businesses in China may suffer if the ban is not reversed. These threats, if acted upon, could hurt Ericsson, which derives approximately ten percent of its sales from China. Sweden, whose relationship with China has grown increasingly strained, is the latest European country to ban Huawei. Analysts are waiting for a final decision from Berlin, which is expected to raise bureaucratic barriers to Chinese suppliers in German 5G networks.
EU Sanctions APT28 for Attacks on German Parliament
On Thursday, the EU levied sanctions against two GRU officers, including head of the GRU Igor Kostuv, and hacking unit APT28. The EU accused the two officers of participating in the 2015 hack on German parliamentary networks. Russia has denied involvement in the attack. This is only the second time the EU has imposed sanctions on cyber criminals, following the imposition of sanctions earlier this year against China, Iran, and Russia for a series of attacks. The sanctions followed accusations from UK officials earlier this week that GRU hackers conducted reconnaissance operations targeting officials and organizations connected to the upcoming Tokyo Olympic and Paralympic Games.