Cyber Week in Review: October 9, 2020
Clinical trials slowed by ransomware attack on software company; Big tech condemned by house lawmakers; QAnon groups and pages to be banned by Facebook; Department of Justice confiscates domains used by Iran; and Trump administration considers restrictions on Ant Group and Tencent Holdings.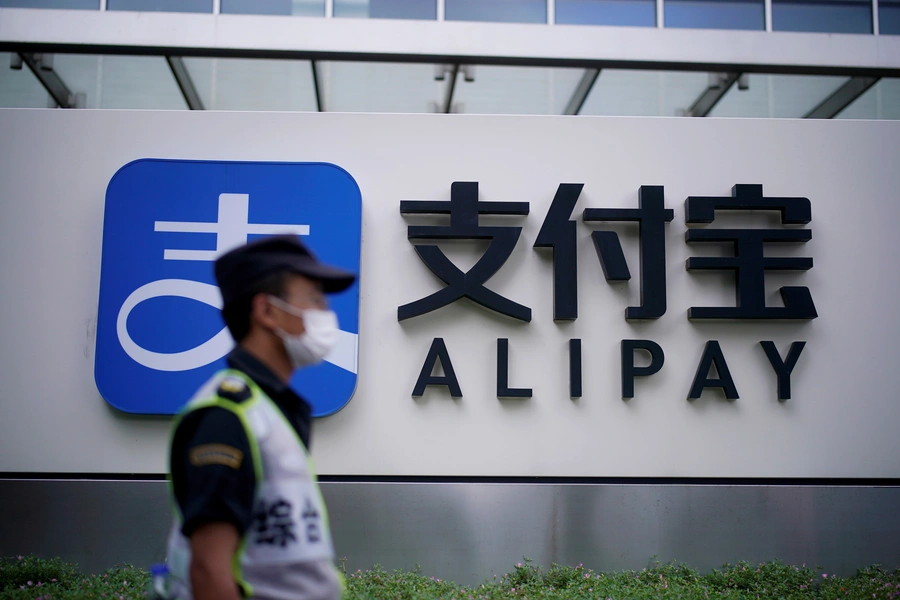 Clinical Trials Slowed by Ransomware Attack on Software Company
On Saturday, the New York Times reported that clinical trials, including some for COVID-19 vaccines and tests, have been slowed by a ransomware attack on health-care software company eResearchTechnology (ERT) in late September. Following the attack, the company took its systems offline as a precaution, forcing many firms that rely on ERT software to track trial patients with pen and paper. IQVIA, a COVID-19 vaccine research firm, and Bristol Myers Squibb, the lead developer of a COVID-19 test, claimed to have been minimally impacted by the ransomware, citing frequent data backups. ERT isn't commenting on whether or not a ransom was paid, and the attackers' identity remains unknown. The targeting of ERT coincides with numerous reports in recent weeks of health-care facilities falling victim to ransomware. Last week, the Treasury Department [PDF] released guidelines urging companies to report all ransomware attacks to the department to avoid violating U.S. sanctions with ransom payments.
Big Tech Condemned by House Lawmakers
On Tuesday, the Democrat-led House Judiciary Antitrust Subcommittee released a report [PDF] condemning Apple, Amazon, Google, and Facebook for allegedly possessing and abusing monopoly power. The four firms were accused of behaving as "predators" and "gatekeepers," frequently undercutting competitors and dictating prices for services including e-commerce, advertising, and cloud computing. Lawmakers recommended strengthening antitrust laws and reviving antitrust enforcement, as well as curbing big tech firms by barring future acquisitions, forbidding self-preferencing, and prohibiting business in adjacent markets. Although the desire to restrain tech companies is bipartisan, Republicans rejected most of the aforementioned proposals as "non-starters." Nonetheless, the report, which signals the most significant attempt to limit tech companies in years, will serve as an important backdrop to upcoming antitrust lawsuits and investigations led by the Justice Department, the Federal Trade Commission, and many state attorneys general. Paul Gallant, an analyst at Cowen Inc., said, "This report could end up being a turning point in antitrust and tech."
QAnon Groups and Pages to be Banned by Facebook
On Tuesday, Facebook announced that it would be escalating efforts to limit the QAnon conspiracy theory movement on its platform by banning and deleting affiliated groups and pages. Although individual accounts will still be permitted to post, the new policy aims to prevent QAnon followers from further organizing. Facebook first took action against the movement in August, when the social media giant removed or restricted thousands of accounts, but stopped short of broader policy changes over fears of fueling rhetoric that tech companies are actively working to silence conservative communities. Policies limiting QAnon have also been implemented at Twitter, TikTok, and Reddit, though the efficacy of tech companies' takedowns is uncertain: QAnon members and groups have previously avoided detection by subtly changing user handles, hashtags, and language used to promote the group. Furthermore, QAnon has grown to include myriad conspiracy communities, and thus will continue to exist even if new policies prevent explicit QAnon pages and groups. "QAnon is a super conspiracy," said Marc-André Argentino, Ph.D. candidate at Concordia University.
Department of Justice Confiscates Domains Used by Iran
On Wednesday, the Department of Justice (DOJ) confiscated ninety-two domain names used by Iran's Islamic Revolutionary Guard Corps (IRCG) to spread propaganda to audiences in the United States, Western Europe, the Middle East, and South East Asia while disguised as genuine news outlets. According to the DOJ's announcement, four of the domains were designed specifically to "target the United States with pro-Iranian propaganda in an attempt to influence the American people to change United States foreign and domestic policy toward Iran and the Middle East." The seized domains, which were discovered and investigated with the support of Google, Facebook, and Twitter, mark the latest efforts to counter disinformation campaigns ahead of the upcoming U.S. elections. Last week, following a tip from the FBI, Twitter removed 130 Iranian accounts that were attempting to interrupt discourse about the first presidential debate. John C. Demer, the Assistant Attorney General for National Security, said, "Fake news organizations have become a new outlet for disinformation spread by authoritarian countries as they continue to try to undermine our democracy."
Trump Administration Considers Restrictions on Ant Group and Tencent Holdings
On Tuesday, Bloomberg reported that the digital payment platforms belonging to Tencent Holdings and Ant Group could face restrictions from the Trump administration. Senior U.S. officials worry that the Chinese fintech companies are able to access, or even steal, large amounts of American banking data. Given the proximity of the U.S. election, it's expected that the restrictions, if debuted, would closely resemble Trump's executive orders targeting TikTok and WeChat. Alternatively, Tencent Holdings and Ant Group could be added to the Department of Commerce's blacklist, which currently includes Huawei, or be targeted under the State Department's Clean Network program. Additional restrictions on Chinese companies would inevitably further upset China: In addition to damaging Ant Group's upcoming IPO, which is currently expected to value at the company at as much as $250 billion, restricting China's fintech sector would open a new front in the Trump administration's actions against Chinese technology companies.