Nigeria Security Tracker Weekly Update: August 22-28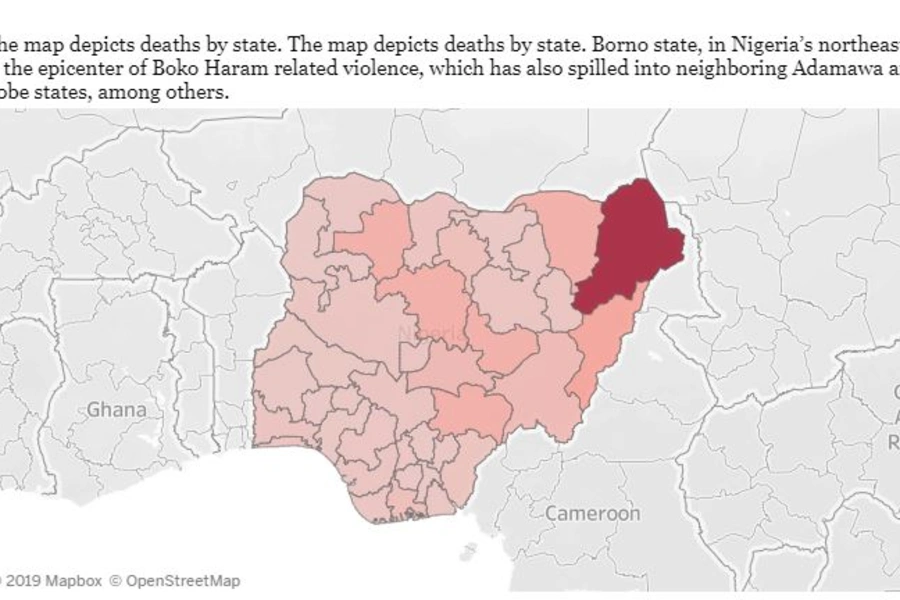 Below is a visualization and description of some of the most significant incidents of political violence in Nigeria from August 22 to 28, 2020. This update also represents violence related to Boko Haram in Cameroon, Chad, and Niger. These incidents are included in the Nigeria Security Tracker.
August 22: Police killed three Shiite protestors in Kaduna, Kaduna. 
August 23: Two State Security Service operatives and twenty-one IPOB members were killed during a clash in Enugu East, Enugu. 
August 23: Nigerian troops killed one bandit in Bukkuyum LGA and one bandit in Anka LGA in Zamfara. 
August 24: Gunmen attacked a school, killing one and kidnapping seven students and one teacher in Chikun, Kaduna. 
August 24: Nigerian troops killed fifteen ISWA leaders in Ngala, Borno. 
August 25: ISWA killed fourteen in Bulgaram, Cameroon. 
August 27: ISWA/Boko Haram militants (the exact sect was unknown) killed two in Ngala, Borno. 
August 27: Kidnappers killed two and abducted four in Chikun, Kaduna. 
August 27: Bandits kidnapped four in Dandume, Katsina. 
August 28: Boko Haram killed two and kidnapped two in Maiduguri, Borno.