Who Was German Klimenko and What Does His Dismissal Mean for the Russian Internet?
Earlier this month, Russian President Vladimir Putin sacked his internet adviser, German Klimenko. The dismissal has injected rare optimism into those hoping for a thaw of sorts in the battle for the Russian internet. That optimism may be misplaced.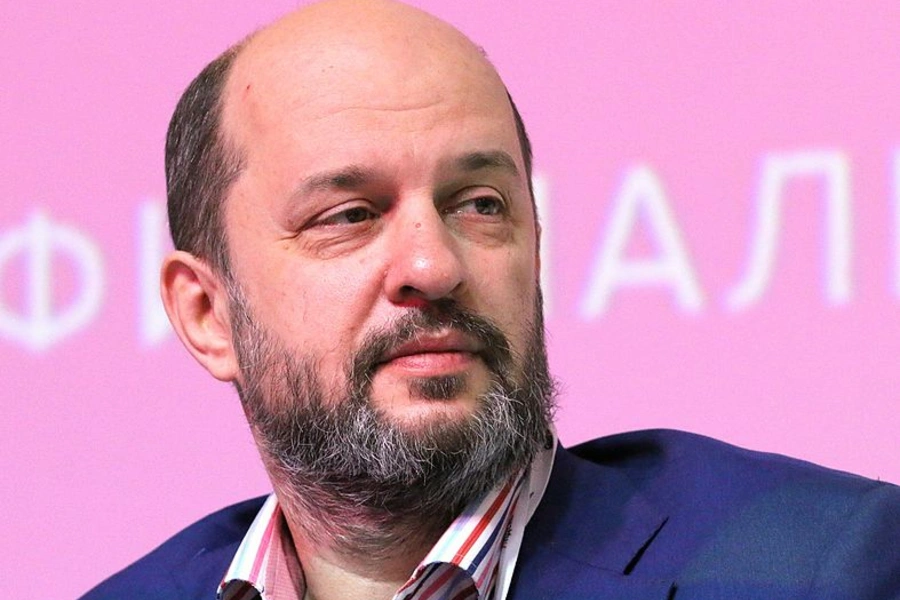 Lincoln Pigman is an incoming postgraduate student at the University of Oxford and a graduate of King's College London's Department of War Studies. You can follow him @lincolnpigman.
On June 13, the Kremlin announced the dismissal of German Klimenko, Vladimir Putin's internet affairs adviser. Since the start of Putin's fourth term in early May, observers have looked to personnel changes for signs of things to come, and the firing of Klimenko—whom business and civil society scorned for his enthusiastic promotion of strict internet controls—has not been an exception. It has injected rare optimism into those hoping for a thaw of sorts in the battle for the Russian internet. However, even with Klimenko gone, Russia's political elites are highly unlikely to change course on cyberspace issues, and the erosion of digital rights in Russia is certain to continue.
For one, Klimenko was not an architect of Russia's domestic internet control regime. His appointment in January 2016 merely reflected political elites' determination to regulate cyberspace. Russia's domestic internet control regime emerged in the aftermath of the 2011–12 anti-government protests, at a time when Klimenko, an economist by education and a banker by profession, had yet to foray into cyberspace issues in any capacity. By the time of his arrival, critical internet controls were already in place: laws allowing the state to ban various websites, threatening social media users with fines and prison sentences, and reducing online anonymity.
Judging by Klimenko's meager accomplishments in office, his appointment may have been largely symbolic. In his two-and-a-half-year-long tenure as the president's internet affairs adviser, he had just one one-on-one meeting with Putin, as news outlets reported following his dismissal. Klimenko is also said to have failed to cultivate influence and put together a team of his own within the presidential administration, an institution that rewards power players, not policy wonks.
Moreover, the Kremlin appears to have done nothing more than flirt with Klimenko's dream policies, among them, Chinese-style internet controls. Addressing a top-brass audience in January 2017, Klimenko observed: "China is less squeamish about public opinion. They evaluated the threat and restricted the internet. Now they don't have [cybersecurity] problems." Despite occasional signs of Sino-Russian cybersecurity cooperation and sporadic praise from Russian officials for China's domestic internet control regime, there is little evidence that Moscow intends to follow in Beijing's footsteps; its model requires far more human and material resources to work than Russia can, or will, spare.
Klimenko's other pet project fared no better. Taking advantage of political elites' fear of being disconnected from SWIFT, the global financial network, over Russia's role in the Ukraine crisis, he repeatedly urged them to prepare for the possibility of being cut off from the global internet altogether. "The likelihood of 'tectonic shifts' for the worse in our relations with the West is high," he warned in December 2016. Less than eighteen months later, Klimenko declared on national television that Russia was technically ready to endure cyber-isolation, a lofty claim that the presidential administration ignored. In any case, the Security Council, a powerful body bringing together Russia's president, ministers, and intelligence chiefs, among other officials, is only known to have discussed the issue once—in September 2014, more than a year before Klimenko's arrival.
Although his appointment signaled the determination of Russia's political elites to regulate cyberspace, Klimenko's departure from the presidential administration does not herald a change in course. Mark Galeotti has speculated that former Federal Security Service (FSB) deputy director Col. Gen. Dmitry Shalkov may "assume Klimenko's role as Russia's Canute, trying to hold back the tides of the internet." If so, he will bring to the job his own cybersecurity and national security experience as well as a set of positions on cyberspace issues no more moderate than Klimenko's.
Meanwhile, Russian lawmakers are constantly introducing additional internet controls. In April, the president signed into law a bill allowing the state to block access to websites found to have published defamatory information about public figures, a response to opposition leader Alexey Navalny's thoroughly sourced exposés of state and corporate corruption. This month, lawmakers voted to make it possible to fine VPN services for providing access to banned websites. More alarming still is an ongoing push to criminalize "fake news," led by Russia's ruling party, United Russia. Concerned by "the abuse of freedom of information" and the speed with which "unreliable information" spreads on social networks, United Russia lawmakers want to make the dissemination of fake news punishable by fines of up to 5 million rubles (more than $78,000) for individuals and 50 million rubles (more than $780,000) for legal entities. The bill, which is still under legislative review, is certain to be signed into law this summer.
Between the elevation of FSB alumni to the presidential administration, the introduction of additional internet controls, and Russia's war on Telegram, there is no reason to expect the Kremlin's crackdown on digital rights to de-escalate. Klimenko may have failed to make the most of his tenure as Putin's internet affairs adviser, but his cause—bringing cyberspace under state control—remains high on Moscow's agenda.