Women This Week: Colombia Decriminalizes Abortion
Welcome to "Women Around the World: This Week," a series that highlights noteworthy news related to women and U.S. foreign policy. This week's post covers February 12 to March 4.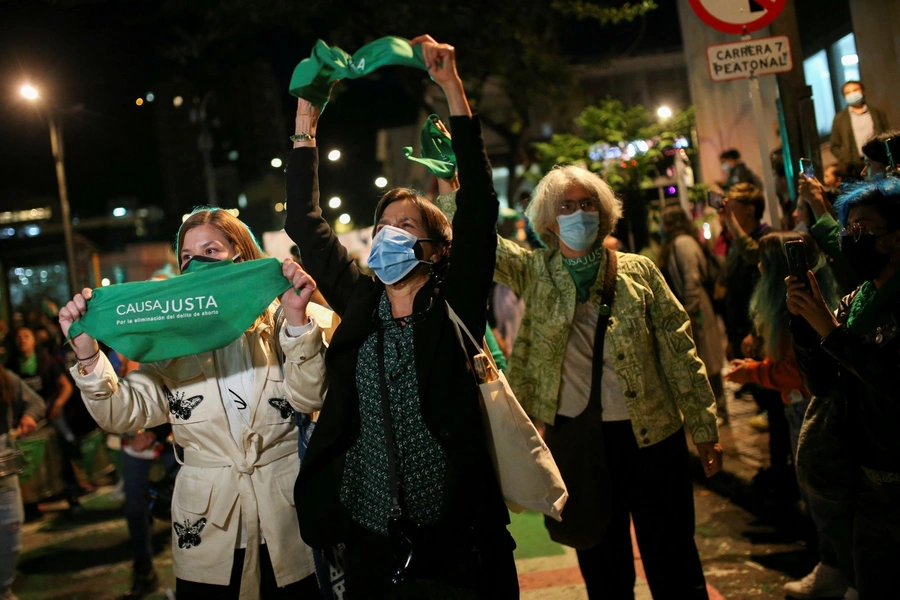 Colombia's Constitutional Court Decriminalizes Abortions Before Twenty-Four Weeks of Pregnancy
The Colombian Constitutional Court voted last month to decriminalize abortions performed during the first twenty-four weeks of pregnancy. The court's decision follows a similar ruling by the Mexican Supreme Court last year and legalization by Argentina's Congress in 2020. In 2006, the Colombian Constitutional Court overturned a total ban on abortion, ruling that abortions were permissible in cases of rape and nonviable or life-threatening pregnancies. Three hundred forty-six people have been convicted of either receiving an abortion or helping someone get an abortion since 2006, and Colombia has prosecuted three thousand people for receiving abortions. Illegal abortions in Colombia result in about seventy deaths each year, according to the Colombian health ministry. 
Texas Governor Calls for Investigations of Parents Over Medical Care for Transgender Children
Texas Governor Greg Abbott issued a directive last week that instructs the Texas Department of Family and Protective Services to investigate the parents of transgender children suspected of receiving gender-affirming medical care. Under this directive, the Texas Department of Family and Protective Services can now consider such medical treatment, which includes puberty-suppressing medication, to constitute child abuse. The directive also calls on teachers, medical professionals, and the general public to report parents of children they suspect to be receiving gender-affirming care. The American Civil Liberties Union of Texas and Lambda Legal filed a lawsuit against the state of Texas on behalf of two parents of a transgender child. In response to the lawsuit, a Texas court decided to pause the specific child abuse investigation but declined to halt other investigations.
Nigerian Women Protest Senate Rejection of Gender Equality Legislation
Hundreds of Nigerian women participated in a demonstration at the National Assembly Complex in Abuja to protest the Senate's rejection of five gender equality bills. The Nigerian Senate was considering several pieces of legislation that would amend the 1999 constitution. One of the bills would have conferred citizenship to the foreign-born husbands of Nigerian female citizens; another bill would have reserved 35 percent of legislative seats for women. Lawmakers instead passed a bill that would reserve 20 percent of legislative seats for women. Currently, only 4 percent of Nigeria's legislature is composed of women.