Women This Week: Crackdown on Harassment in Chile
Welcome to "Women Around the World: This Week," a series that highlights noteworthy news related to women and U.S. foreign policy. This week's post, covering April 15 to April 22, was compiled by LaTreshia Hamilton and Rebecca Turkington.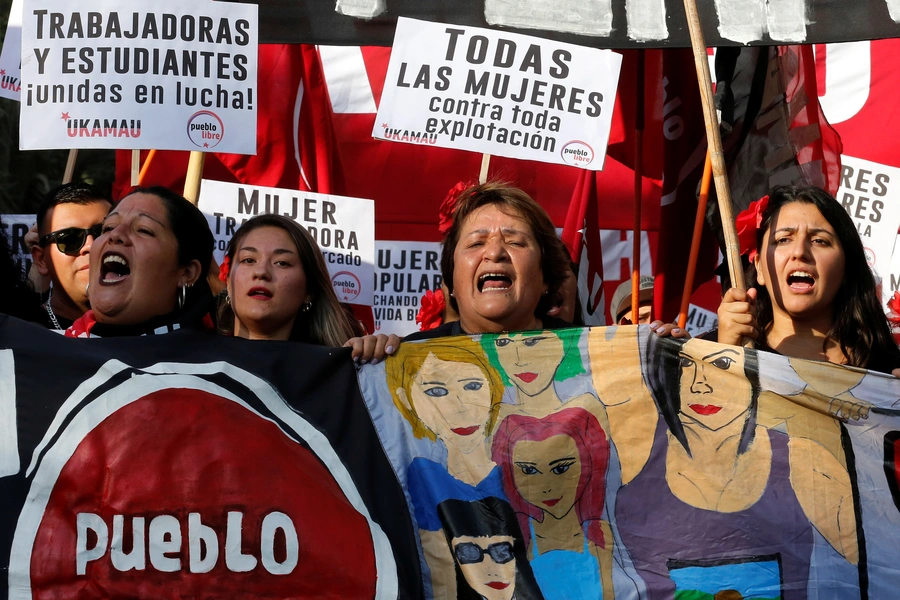 New Law Outlaws Street Harassment in Chile 
The National Congress of Chile passed a law that will outlaw public sexual harassment. The new legislation is expected to come into force this month, and will carry fines and possible jail time for those convicted. Chile joins Peru and Argentina, which also have laws that make sexual harassment a punishable crime. The law comes on the heels of widespread student protests in 2018 that demanded allegations of harassment on campuses be investigated. According to a 2015 survey, three out of four women in Chile experienced sexual harassment on the street, but experts say that getting victims to speak up will be a challenge due to Chile's "macho" culture that tends to blame women for sexual harassment and violence.
Abortion to be Decriminalized in South Korea
South Korea's Constitutional Court recently ruled that the country's 66-year-old ban on abortion was "an unconstitutional restriction that violates a pregnant woman's right to choose." Under the current law, doctors who perform abortions can face criminal charges and jail time, while women who undergo the procedure can be jailed for up to a year or fined up to $1,500. In a 7-2 decision, the High Court ordered the National Assembly to revise the 1953 law by the end of 2020. Those fighting the ban saw an upsurge of support with the rise of #MeToo movement in Korea, which spurred mass demonstrations and online activism around sexual violence as well as reproductive rights.
Women's Political Leadership Declines in Nigeria
Analysis from Nigeria's 2019 general election shows a decline in women's political progress across both state and federal positions. Though women contested more than 90 party primaries, 2,970 women were ultimately on the ballot, representing 11.36 percent of nominated candidates. According to official data released by the Centre for Democracy and Development, only 62 women were elected, a meager 4.17 percent of elected officials, down from 5.65 percent women in office between 2015 and 2019. Eleven women were elected to Nigeria's 360-seat legislature, dropping in representation from six to three percent, one of the lowest rates in the world.