Women This Week: Iranian Schoolgirls Targeted by Poison Attacks
Welcome to "Women Around the World: This Week," a series that highlights noteworthy news related to women and U.S. foreign policy. This week's post covers February 25 to March 3.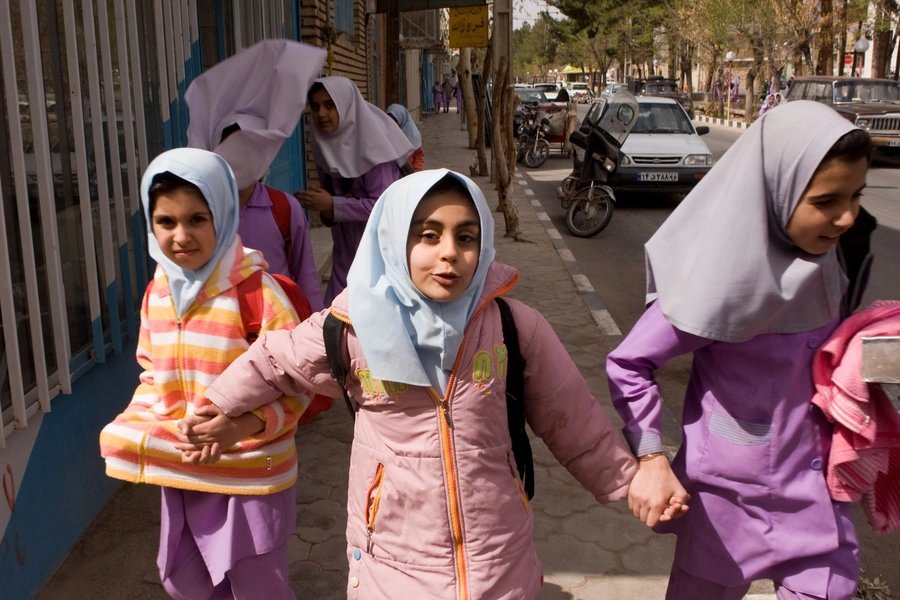 Hundreds of Girls Left Hospitalized
Hundreds of Iranian schoolgirls have fallen ill across the country after being targeted in apparent poison gas attacks. The attacks—which have been carried out against dozens of schools—have affected over eight-hundred students, including some boys. Reports of potential poisoning first emerged in November, activists believe the attacks are being carried out by hardline religious groups opposed to the education of girls. Many have criticized the government for its delayed response. "Poisoning female students intentionally is very bad news," said Alireza Monadi, head of the Iranian parliament's education committee. "The fact that a group of people wanted to prohibit young girls from attending school is alarming." The poisonings come after months of women-led protests calling for increased women's rights and an end to the Islamic Regime prompted a massive government crackdown.
Abortion Remains Unsafe in Benin, Despite Progress
The Benin parliament voted to legalize abortion in October 2021, giving the country one of the most liberal abortion laws in Africa. Yet unsafe abortion remains widespread, largely because many women remain unaware that the law has changed. Abortion is now legal in Benin up to twelve weeks if the pregnancy is "likely to aggravate or cause a situation of material, educational, professional or moral distress incompatible with the interests of the woman and/or the unborn child." Abortion was previously only available in the case of rape or incest, if the child had a serious health condition, or if the pregnancy threatened the life of the mother. "Clandestine abortions are still happening," said Raïmath Moriba, president of Femmes engagées pour le développement, adding that "women don't know about laws like this that have been voted in to protect them. There is still a lot of work to do." In addition, some doctors are refusing to perform the procedure, and some women continue to use clandestine methods because cultural and religious beliefs make them fearful of seeking legal abortion services.
Russian Women are Moving to Argentina to Give Birth
Since Russia's invasion of Ukraine over a year ago, thousands of pregnant Russian women—mostly from affluent backgrounds—have migrated to Argentina to give birth. Argentina has particularly favorable travel requirements for most travelers. Consequently, Russians do not need a visa to travel to Argentina and their children born in the country immediately receive citizenship. In addition, the parents become eligible for temporary residency, work permits, and an expedited passport process. An Argentinian passport allows entry into 171 countries without a visa. Russian passports, in contrast, only allow entry into 87 countries without a visa, and most European countries are excluded. One pregnant woman who moved to Argentina said the relocation would be a "ticket for the whole family to be safe from the government in Russia." Some families have left Argentina after the birth, while others have remained. Argentinian immigration authorities have expressed some concern over the practice.