Women This Week: Systemic, Forced Abortion in Nigerian War, Reuters Reports
Welcome to "Women Around the World: This Week," a series that highlights noteworthy news related to women and U.S. foreign policy. This week's post covers December 3 to December 9.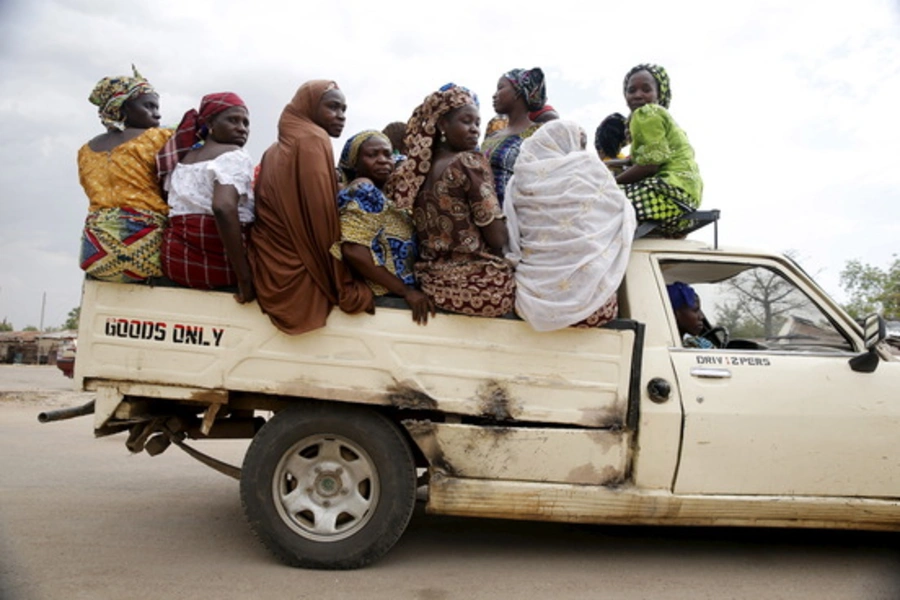 At Least 10,000 Pregnancies Terminated by Nigerian Military
A Reuters investigation found that the Nigerian military began a massive systemic and illegal abortion program in 2013 as part its ongoing conflict with Boko Haram. The majority of the women and girls impacted by the program had been held captive and raped by Boko Haram fighters. According to the report, the program was carried out, at least in part, due to the belief "that the children of insurgents are predestined, by the blood in their veins, to one day take up arms against the Nigerian government and society." Reuters concluded that the military has terminated at least 10,000 pregnancies in girls as young as twelve, but it is possible that the number could be significantly higher. Women and girls were given injections and pills to induce abortion and others underwent surgical abortions; the investigation found that some died as a result. Interviews indicate that most women were not asked to give consent and that many abortions were performed without the victim's knowledge; some who resisted were physically forced into compliance. The Nigerian military has refuted the report and denied running an abortion program.
IOC Warned That Women Must Be Part of Afghan Olympic Team
On Tuesday, the International Olympic Committee (IOC) warned Taliban leaders that Afghanistan's participation in the 2024 Paris Games will be contingent on the Taliban allowing women and girls safe access to sports. The IOC executive board failed to set a deadline for compliance, but held that any teams representing Afghanistan must include female athletes. The IOC also pledged to continue supporting Afghan athletes. "Before the Taliban returned, we had many women's sports teams," said Friba Rezayee, Afghanistan's first female judo Olympian. "Our athletes trained hard and dreamed of being champions and role models in their communities. Every female athlete was a human rights defender and a pro-democracy and freedom activist by default." When the Taliban returned to power, they banned women and girls from sport. Hundreds of female athletes have gone into hiding or fled the country. On Monday, Human Rights Watch called on the IOC to suspend Afghanistan completely.
Proposed Bill Would Limit Fertility Treatment in Japan
A law introduced in the Japanese parliament would ban doctors from providing fertility treatment to single women and lesbian couples. If enacted, the bill would prohibit single women and lesbian couples from receiving artificial insemination and in vitro fertilization (IVF) treatments. "Banning some of us won't stop people from wanting a baby," said Satoko Nagamura, an activist who had her son through fertility treatment. "It will just push it farther underground and make the process of acquiring sperm far more dangerous. This is not just an LGBT issue. It is a women's health and safety issue." Same-sex marriage is illegal in Japan and transgender people must undergo sterilization surgeries if they want to be legally recognized. This legislation was proposed despite concerns over Japan's shrinking birth rate, which the Japanese government has pledged to address by encouraging marriage and birth.