Behind the Chong Chon Gang Affair: North Korea's Shadowy Arms Trade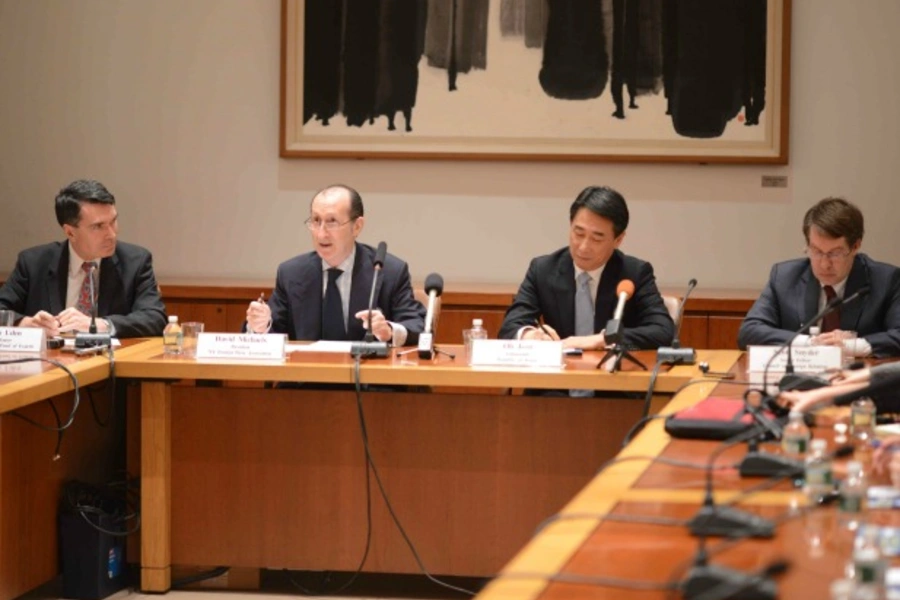 Buried within the annexes of the latest United Nations report by experts impaneled to investigate North Korean efforts to circumvent sanctions placed on the country following its 2009 nuclear test is a tale of subterfuge worthy of a Hollywood thriller.
A North Korean-Cuban weapons deal involves fighter planes and surface-to-air missiles that are buried under tons of sugar. The North Korean ship travels with transponders off to evade international tracking and tests the route through the Panama Canal prior to executing the mission. The ship's mission and cargo are known only to senior ship personnel who communicate via secret codes with superiors and DPRK Embassy staff in Cuba tasked to support the transaction. The ship makes an unrecorded stop at a neighboring port to load cargo without receipts in contravention of standard commercial practice.  Payments for the shipment are made through a network of shadowy front companies with offices stretching from Vladivostok to Singapore. The senior DPRK general who traveled to Havana to negotiate the Cuban deal weeks prior to the shipment appears to have been sacked as a result of the vessel's interdiction in Panama.
By interdicting the North Korean ship with its suspicious cargo and reporting it to the United Nations, Panama has enabled the biggest success to date in the application of UN sanctions designed to halt shipments of conventional weapons, nuclear- and missile-related technologies, and luxury goods to and from North Korea.

In addition to this boatload of military cargo, UN member states have reported interdictions of illicit conventional arms transfers from North Korea to African countries, chemical weapons-related transfers to Syria, and trade in military-related goods between North Korea and Myanmar. The panel has also investigated components recovered from North Korea's launch of the Unha-3 multi-stage rocket to identify the sources of technologies and components North Korea used to assemble the rocket.
The UN report reveals North Korea's desperation even for out-of-date military arms components. If the North Korean-flagged Chong Chon Gang had been successful in bringing its MiG-21 cargo to North Korea, the transaction with Cuba might have been the biggest sale of fighter plane related equipment since a MiG sale from Kazakhstan in 1999. The Chong Chon Gang cargo included mint-condition rocket propelled grenades (RPGs) that are essential to North Korea's efforts to extend its conventional reach on the peninsula as USFK command elements transition south from Seoul to Pyeongtaek.
The latest panel of experts report also reveals that North Korean military technicians have found a unique niche as bottom feeders in the supply, maintenance, and technical support in the operation of Soviet-era military weapons and parts that are no longer serviced in Russia.
While the UN sanctions have not prevented North Korea from continued pursuit of its nuclear and missile programs, UN efforts to implement sanctions through the panel of experts have achieved the following objectives:
First, the panel of experts reports build momentum toward closing off identified North Korean channels for evading UN sanctions. Each report has addressed specific cases reported by member states during the course of the year, providing an evolving picture of North Korean efforts to trade in the areas banned under UN sanctions. (These sanctions are limited to conventional military and nuclear- and missile-related transfers, but do not affect other forms of legitimate commodity trade with North Korea.) As a result, the recommendations of the reports build on each other toward a cumulative effect of strengthening the sanctions regime against North Korea.
Second, the reports impose transparency on North Korean subterfuges designed to circumvent sanctions. By identifying characteristics of North Korea's modus operandi, the panel reports enable member states to more easily recognize and respond to North Korean efforts to evade sanctions.
Third, the panel identifies and warns the international community regarding North Korean efforts to procure sensitive technologies and items in order to advance its nuclear program. Most significant is the addition to the watch list of pilger milling machines and other equipment necessary to produce zirconium alloy tubes, which could be used to fabricate new fuel rods for use in North Korea's reactivated five megawatt reactor.
The effectiveness of the panel of experts is only as good as the level of cooperation it receives from member states. While the reports put North Korea on notice, they do not tell us about other cases where North Korea has successfully procured goods through evasion of sanctions. Therefore, the panel's reports can also give North Korea some confidence regarding undiscovered channels for transfer of banned goods. The only way to prevent North Korea from exploiting these loopholes will be for member states to expand their cooperation in implementing the UN sanctions resolutions.