Cyber Week in Review: January 18, 2019
This week: India confronts the 'panopticon'; Apple's CEO calls for federal privacy legislation, and the Huawei saga continues.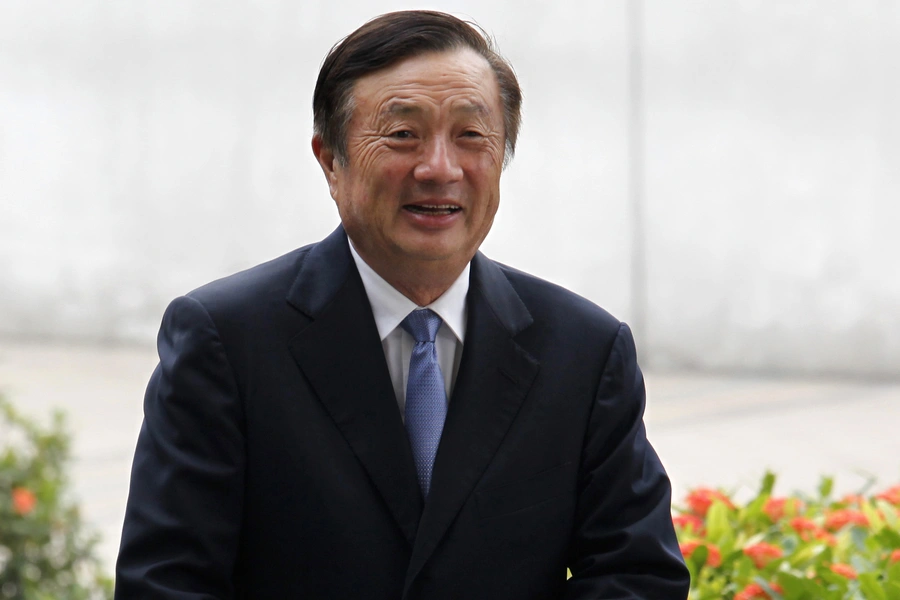 Here is a quick round-up of this week's technology headlines and related stories you may have missed: 
India Flexes Its Cyber Muscles. Weeks after the Indian government gave ten agencies and ministries expansive power to surveil Indian citizens, India is once again pushing for greater control of its digital domain. This week India's telecom regulator released a draft of new rules that could force encrypted messaging services like WhatsApp to give the government access to the messages of Indian users. The country is also pushing for greater power to moderate and censor online content. India's Information Technology Ministry proposed new guidelines that would force WhatsApp and other platforms to remove objectionable content within 24 hours. The Indian government argues that it needs these authorities to fight fake news and rumors, but the new powers have as much to do with politics and ideology as misinformation. Netflix and other video streaming providers this week bowed to pressure and promised to not show content that disrespects the national flag or religions or that promotes terrorism.
For many, these actions warrant concern. Writing in the Washington Post, Shashi Tharoor, a member of parliament and former U.N. under-secretary-general, warned that the government's cumulative actions "suggest it is trying to turn India itself into a digital panopticon." The country is regarded as a pivotal state in internet governance, a "digital decider" that could influence the trajectory of global internet governance. Writing on Twitter, former Facebook chief security officer Alex Stamos warned that India will "set the boundaries within which the developing world will interact with the US tech giants."
Apple's Privacy Push. In an op-ed published in Time this week, Apple CEO Tim Cook called for a federal privacy law to protect consumer data. In perhaps the strongest plea by a Silicon Valley CEO for federal action on privacy, Cook railed against the "shadow economy" which collects, bundles, and sells consumer data and called on Congress to create a "data-broker clearinghouse" within the Federal Trade Commission to oversee data collecting companies. Over the past year, the Apple CEO has come out as a strong advocate of data protection for users, occasionally bashing companies like Facebook that rely on collecting user data to make money. While many in Congress are skeptical of regulating data collection, momentum for comprehensive federal action on user data and privacy is growing.
Huawei's European Palace. As bad news piles up for Chinese telecommunication's juggernaut Huawei, the company tried striking a human note this week, making the company's enigmatic founder Ren Zhengwei available for a rare interview with foreign media. The interview covered a range of topics from Huawei's ties with the Chinese government (Huawei would never handover user data, Ren insisted) to his daughter, who is awaiting an extradition trial in Canada (they weren't close, but he misses her). The interview took place at Huawei's new headquarters, which is designed to look like a collection of European cities.
Ren's remarks are unlikely to allay the maelstrom of accusations and suspicion the company faces around the world. In the United States, a bipartisan group of lawmakers introduced a bill that would ban the sale of U.S. chips and components to companies that have violated U.S. export laws, including Huawei and ZTE—a move that could hobble each companies' supply chain, and potentially depriving them of critical components. In federal court, prosecutors are reopening a criminal probe into Huawei for stealing U.S. trade secrets, the second case filed against the company in a span of four months.
In Poland, police are pursuing an espionage case against a Huawei employee and former senior intelligence officer in the Polish government. When the individuals were arrested last week, Huawei terminated the employee and denied any wrongdoing, yet the case has explosive implications for the Huawei, which already suffers from a trust deficient in Europe. In a sign of the company's growing toxicity, Oxford University suspended donor ties with the tech giant, and the Germany government—which has long been on the fence about banning Huawei equipment—is taking a serious look at excluding Huawei from its 5G auction. While Huawei has struggled to respond to the global backlash, the Chinese government's response is likely doing the company no favors. This week the Chinese ambassador to Canada threatened reprisal against Canada if the country bans Huawei equipment from its 5G grid. The Global Times, which is often the most nationalistic voice in the Chinese media, accused the United States of engaging in "technological McCarthyism" (高科技领域的麦卡锡主义).