Week in Review: December 28, 2018
This week: The U.S. embraces quantum; China considers banning forced technology transfer; India's government expands surveillance; and the Huawei saga continues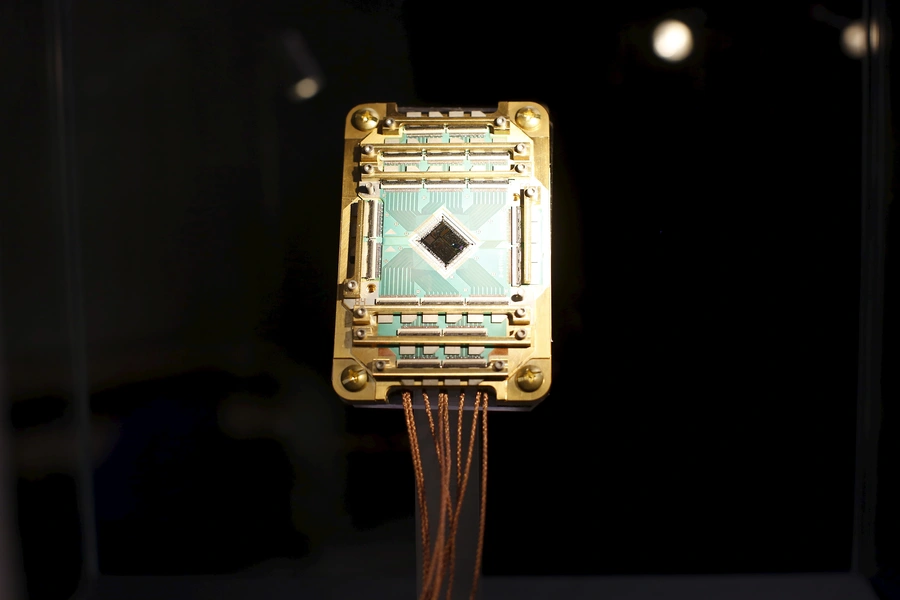 Here is a quick round-up of this week's technology headlines and related stories you may have missed:
It's quantum time. On the eve of the U.S. government shutdown, President Trump signed the National Quantum Initiative Act, which will provide a boost to U.S. efforts to develop quantum technology. The bill commits $1.2 billion in funding for quantum information science research and establishes a National Quantum Coordination Office, housed within the Office of Science and Technology, to oversee a "whole-of-government" effort to develop the technology. The bill comes as governments around the world increasingly see strategic value in quantum computing, which one day might power a new generation of supercomputers that could crack even the strongest encryption. The European Union has launched a $1.1 billion quantum plan. China is also spending heavily on quantum science and has made notable breakthroughs in quantum communication, a subfield of quantum information science.
Is China ready to make nice? In an attempt to address foreign concerns about China's high-tech development strategy, Chinese officials are considering a new foreign investment law that would outlaw forced technology transfers. If passed—and successfully implemented—the law would address a major concern in the United States Trade Representative's Section 301 investigations, which has served as a pretext for U.S. trade action against China. However, experts are skeptical that the law would actually end forced technology transfer in China, given that China's technology transfer regime is mainly enforced through informal and indirect means. As Steve Dickinson, a lawyer, said, "The system [of forced technology transfers] is not based on statutes. It is based on actual practice. This proposed statute will not address that fact."
Big brother in India. The Indian government authorized ten agencies to monitor and intercept internet traffic and request access to any encrypted information. Individuals and organizations that do not comply with requests could face up to seven years in prison. The move has generated strong backlash from opposition parties and civil society groups that fear that the order will pave the way for a police state. Privacy is a constitutional right in India, and although the 2008 Information Security Act allows government agencies to employ surveillance to protect national security, officials must provide written justification for those measures. According to experts, the new government order bypasses that process. Officials argue that the expanded surveillance authority is needed to maintain stability and prevent foreign interference in India's domestic politics. The order will likely be challenged in court.
This week on the Huawei show. Huawei disclosed this week that it sold over 200 million smartphones, despite getting rebuffed in the U.S. consumer phone market earlier this year. At the same time, the backlash against the company abroad is growing.  According to Reuters, the Trump Administration could issue an executive order that bans U.S. companies from purchasing Huawei and ZTE telecommunication equipment as early as January. On the other side of the Atlantic, the United Kingdom's defense secretary said he had "grave concerns" about Huawei's potential role in the 5G network, marking the first time a senior British minister has expressed such concerns. In the Czech Republic, the prime minister criticized the Chinese embassy for misrepresenting his stance on Huawei before announcing that employees of several government bodies would be barred from using Huawei and ZTE products.